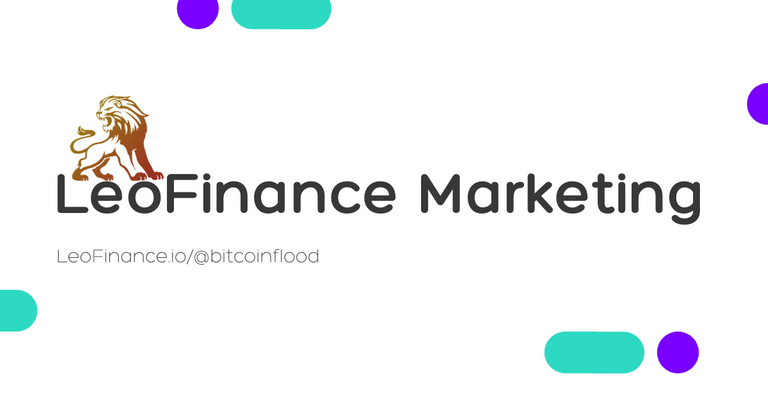 While I continue to work on the backend to make introduction and entry into LEO and HIVE as easy as possible (BTW not a simple project by any means the sign up process on HIVE is actually a mess at least from what I have been able to find so far) - At first the primary focus of this will be onboarding people who already know about crypto. Only after that gets tapped out will I start exploring into training new people primarily under stocks and investments.

I wanted to instead focus this post on my initial findings and promotion efforts until that site is fully done. This promotion effort will be done for ALL future posts I make on HIVE and LEO and I invite you to check a few out and consider posting your content there as well. (Each is a clickable link that will take you to my profile there so feel free to follow me on those networks so we can share and boost each others reach on those platforms)
By sharing your posts on other platforms like these it helps increase awareness, traffic (which increases ad revenue) and more importantly many of these platforms have users that are already use to crypto and invest their time and money into it.
Instead of teaching someone we are instead focusing on those who already know about crypto and how to use it/invest in it. This makes the onboarding process that much easier and targets the correct people we want on the platform.
The BIG thing that's going to drive traffic and more importantly new users to using and trading LEO and HIVE is through the articles we write. This is the biggest power factor behind LEOFinance. I wouldn't count to much on SEO for these articles I'm not sure if any articles yet even rank for any keywords and if Google etc would even pick them up so I'm going to instead focus on what we can control and that's the social media aspect.
Part of my business is as a social media manager and understanding algorithms and when things shift on networks. We won't have to worry about that on a majority of the platforms listed below. However posting on Facebook, Instagram, Twitter etc all now have algorithms that don't care about followers they care about engagement. This actually works in our benefit as only those interested on crypto will eventually start seeing our posts. However this is not my primary focus and instead will be secondary as I no longer care to support and bolster those platforms anymore.

**The Platforms list: **
This is my initial list and of course will change.
If you currently use any social media platform to promote your LEOFinance posts with some success please comment it below.
The Social/Backlinking push for LEOFinance Posts
Minds
Karmaappio
Diasporafoundation
Voice
Parler - Once it's back up and running in about a week
Reddit - No Link Simply Joining Crypto Related Subreddits
Twitter
Noise.cash

Looking into more
Appics

Possible things for the future
Youtube videos that would go on other platforms like
3speak.co
Rumble
Dtube
BitChute

This is a very simple blueprint anyone can follow. When you're done writing your LeoFinance post drop a link for it on any of these platforms. It takes but 10-15 minutes of your time and the benefits can really start adding up.
Till next time stay awesome and keep stackin that crypto! Every bit of work you put into this platform I feel will come out ten fold this year. CRUSH IT!
Posted Using LeoFinance Beta