SPS Is Just Heating Up - Is this holding back Splinterlands?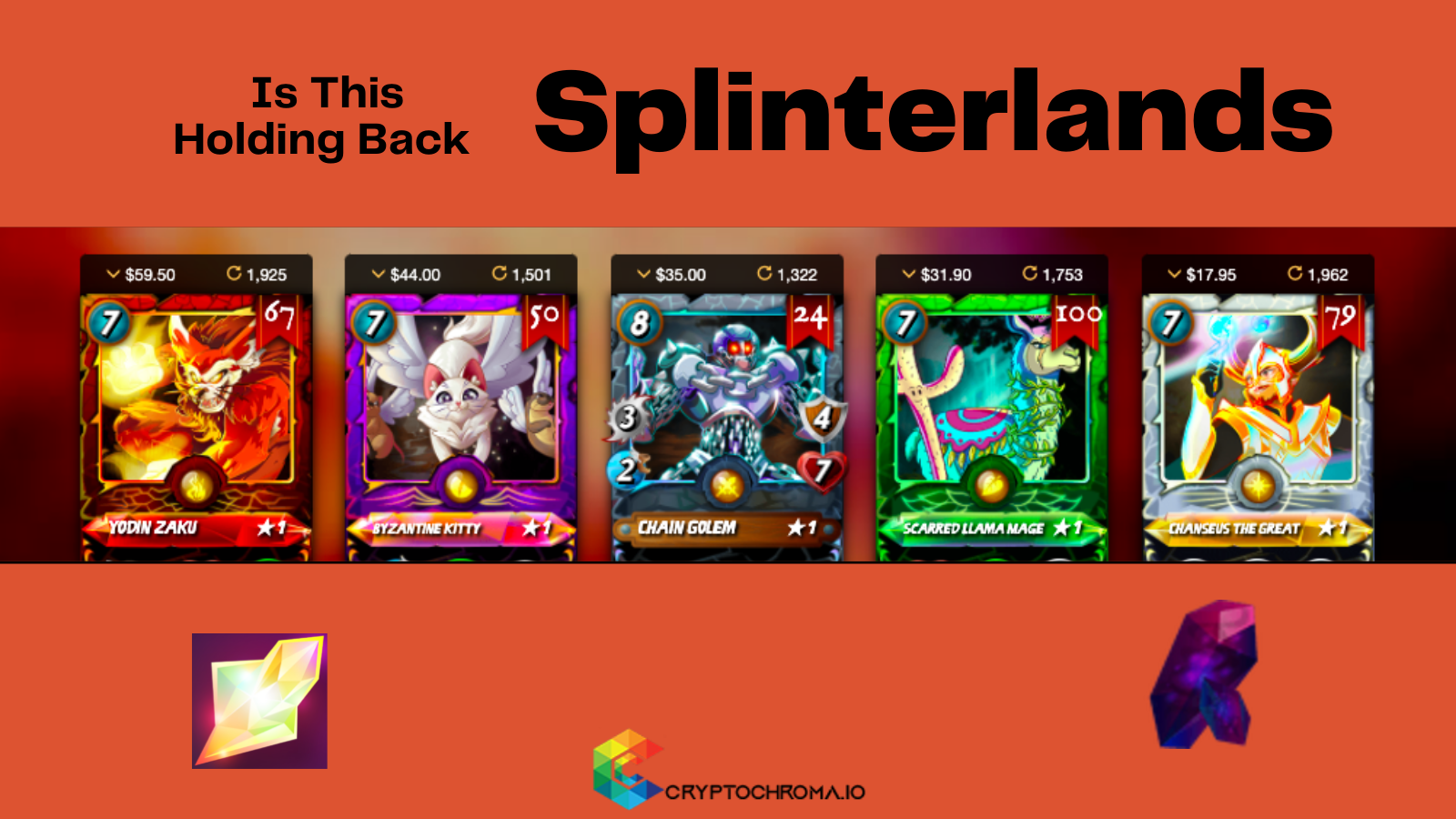 NFT Games Heat Up With This Game
Splinterlands has become one of the hottest games here on the Hive blockchain. With the recent release and news around the governance tokens being released called SPS everything ramped up in a major way.
But we are only getting started!
Staking Rewards Kick In Tomorrow
At the moment currently we are in a 365 day airdrop which is based on "value" points across various account actions and assets.
Starting tomorrow though that starts to change. While the air drop continues on staking will be introduced and with it comes more SPS tokens. 7.5 Million month after month to be exact it's a rather large amount on top of the 1.1 million being dropped daily via the air drop.
Other ways to earn SPS in the future
Outside of the airdrop there is an expected 37.5 million monthly that will be given to players in the shape of the following...
7.5 Million - Earned in ranked battles
7.5 Million - split up between all stakers (If you stake your SPS note that it will take a full month to unstake them at 1/4th every week.
7.5 Million - LP Incentives (still unsure on this one at the moment)
6.25 Million - Land expansion (unknown at this time)
3.75 Million - Oracles I believe these are people running nodes between the various blockchains
2.5 Million in tournament prizes - I'll be honest with you I never seem to take part in these because I forget about them and not like sitting around waiting for them.
2.5 Million - From guild brawls
Is This Holding Splinterlands Growth Back?
One thing that crossed my mind recently was that just before Splinterlands really took off we saw all untamed packs being sold out and nearly all DICE packs. With DEC prices skyrocketing it means that buying the only packs left over which are DEC packs ends up costing new players 3,000 DEC or $15 a pack where the pegged value in DEC should really be $3 per pack.
With only 63,571 Dice packs left it's a rather expensive option to get started in the game. But there is a lower cost alternative I want to go over with you all here in a bit.
Chaos Legion packs I believe are not set to be released for another month. The only real options for new players right now is to buy DEC and then rent out the higher tier cards. It's a far lower cost alternative then trying to build up ones deck at the moment.
What I fear is this high lack of new cards and thousands of new players is causing many to back away and not join in at the moment.
Chaos Packs
What I'm very excited to see is what DEC will be pegged at come later this month and how much Chaos packs are going to end up costing. Will we return to normal pegged levels or will things still be skyrocketed in price?
Posted Using LeoFinance Beta
---
---