Stablecoins Are Here To Stay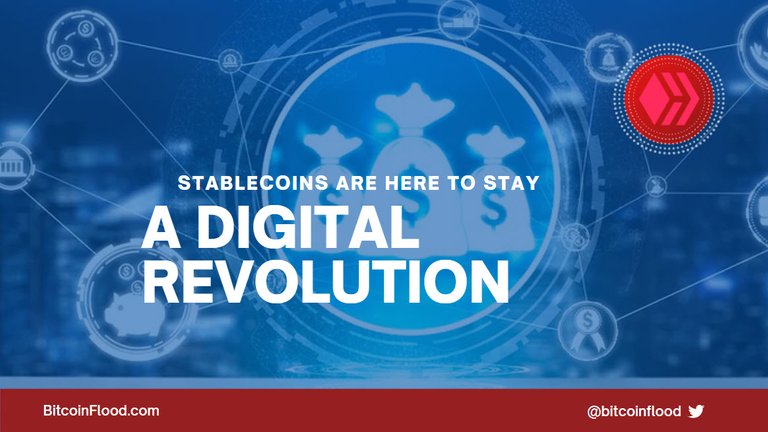 StableCoins and the Central Bank
Over the last few months I've become fascinated with stable coins. It doesn't seem like much on the surface just your basic digital token that's pegged to a fiat currency such as USD or a commodity such as Gold. This is what gives stable coins it's relatively stable value.
There are risks in that we are trusting companies such as Tether to be honest with us in that it's truly backed by fiat or these commodities. There's nothing stopping them however from not holding true to this and when audit reports go unanswered it does raise a few eye brows.

The Central Banks
The central banks of the world are pretty heated on this topic. Most central banks are highly watched and tracked so converting over into a system that prides itself on decentralization and anonymity you can clearly see why central banks around the world are not a fan of this.
Because of this projects are ramping up right now where central banks will be launching their own digital version of their own currency. (Which I'm sure is going to have some tracking behind it so if you want to keep your wallets anonymous I'd honestly say keep them away from stablecoins!

The Shift
It might not seem like much but there's actually a massive pivotal shift happening in the world right now. It's one of those moments you'll look back at and remember yep that's where I was and what I did.
Currency itself is being fully shifted into digital. Let that sink in for a moment. FULLY DIGITAL that means no more coins, paper money etc instead these will be relics of the past (one reason why I'm holding on to all of my change and dollars)

Stablecoins
The list of current stablecoins is rather lager so here are the top 4 and one to consider
Hive Back Dollar
Tether
USDC
BUSD
Dai
Posted Using LeoFinance Beta
---
---