The BEST DeFi Platform includes Gaming, Auto Compounding and Rewards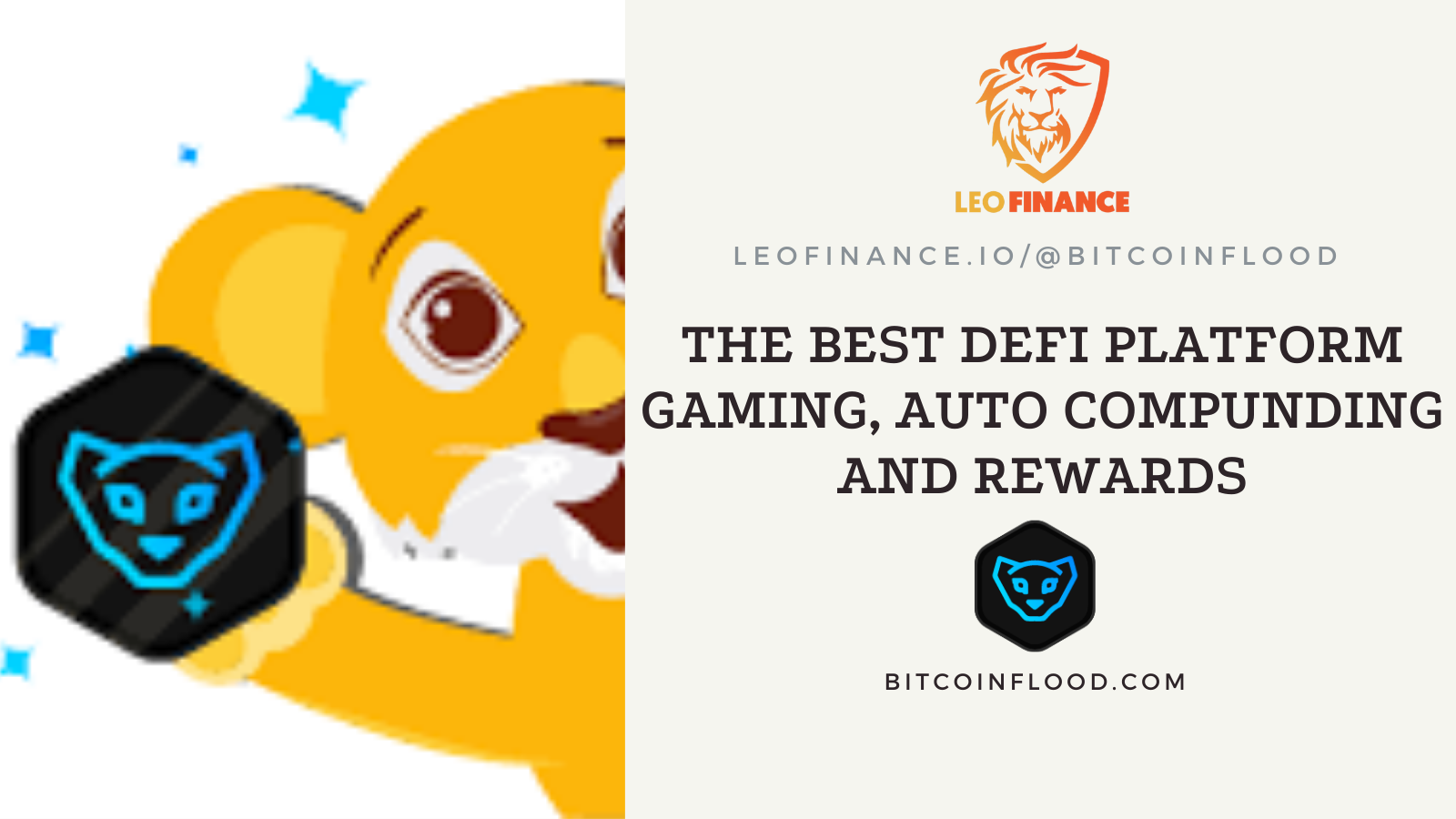 The future is being paved right now and one of those largest parts is the advancement of DeFi which I have been constantly writing about. I've tried a number of DeFi platforms over the last few months and I have to say one continues to stand out above the rest and that's CUBDeFi
DeFi Overview For CUB token
CubDefi started out as just another DeFi platform during the DeFi boom however since then it has radically changed the way it operates and because of this is now geared to become of the the top performing DeFi platforms.
Normally a DeFi platform offers few things.
An area to swap tokens
Provide liquidity
Farms and Dens
and honestly that's about it they are rather lackluster on the amount of innovation and what they provide.
However CubDeFi has go steps further with a few key features which I'll go over in detailed sections below.
Gaming and DeFi
It didn't take long for NFT's to make their way into DeFi but what I haven't seen yet is a DeFi platform that connects directly into gaming. CUBDeFi does just that with one of the most popular crypto NFT card games called Splinterlands
Splinterlands has a stable coin called DEC which is earned in game (Play to win) this DEC can be used within the Cub Farm.


DEC can be paired up with BUSD providing more liquidity to the game and platform! As splinterlands continues to grow currently this is the only swap pairing I'm aware of for it. Making collection of DEC quick for those interested in getting DEC for card packs and other in game items.
Kingdoms and BELT integration
Kingdoms has become one of the most powerful aspects of DeFi for Cub. It's a simple set and forget type of platform where you deposit funds into the kingdom and the system auto compounds it for you. This saves you on having to do it yourself and those with smaller accounts avoids the high fees that can often crush earnings on defi platforms.
Kingdoms has also just introduced BeltDeFi and the ability to to stake beltBTC, beltETH and beltUSD into kingdoms allowing for auto compounding.

DeFi Rewards
With most defi platforms you only earn rewards in the form of that DeFi platforms tokens. While this was true for a while on CUBDeFi earning a token called CUB Kingdoms has brought in a whole new level of reward earning.
For example staking CAKE not only earns you CAKE you also earn CUB along with it. Staking CUB will soon allow you to earn BNB rewards that are claimed from the fees produced from Kindgoms.
Also CUBDeFi has a unique platform called where you can instantly swap your ERC20 to BEP20 or BEP20 to ERC20 for a small fee.
Posted Using LeoFinance Beta
---
---