Volume Speaks Louder Than Price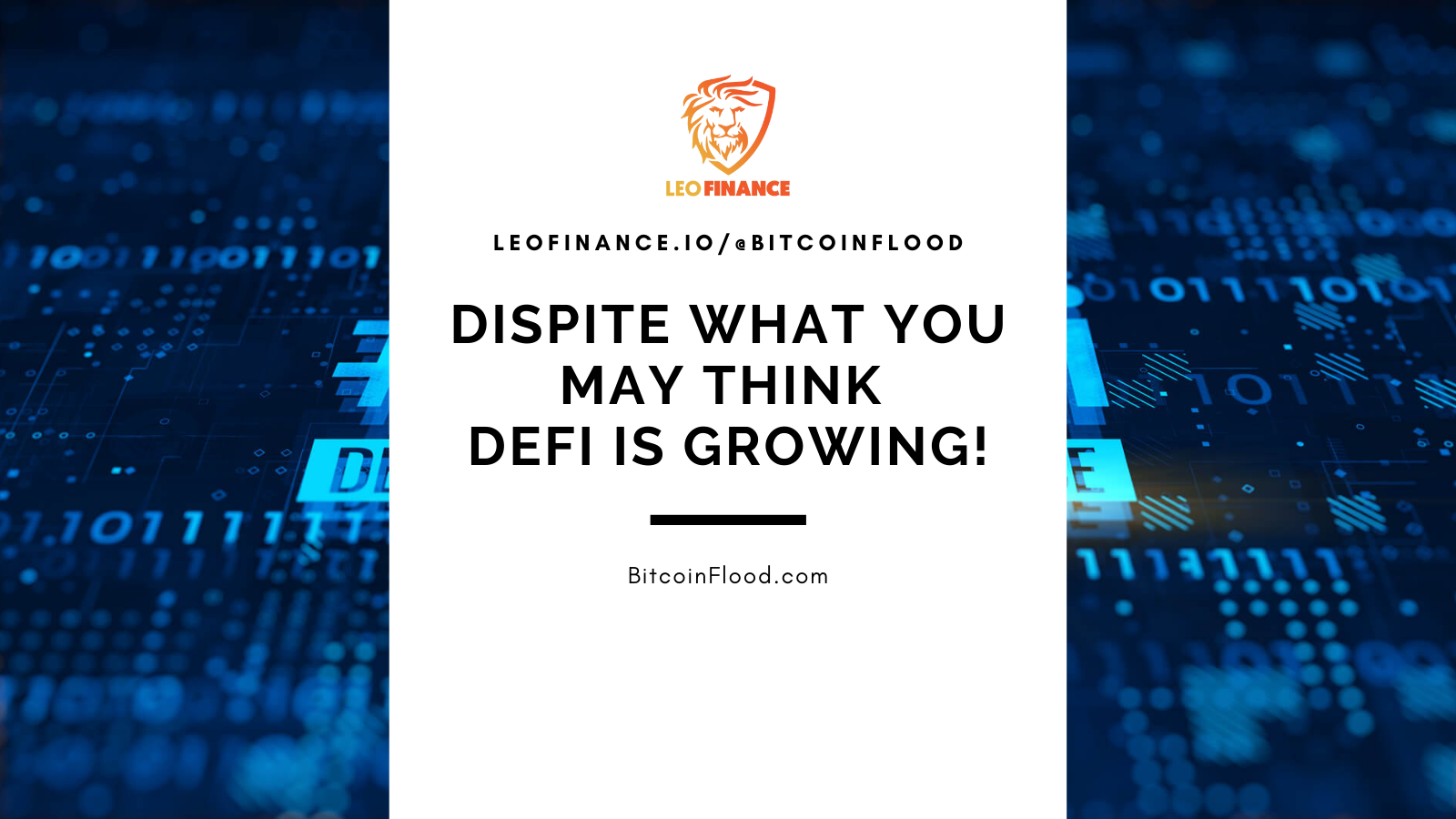 When you look at DeFi right not and crypto in general you might think wow this sucks and the entire crypto and DeFi space is collapsing. It's the sentiment I've gotten from a number of people I have spoken with who are every day users and don't really dig much into it. Let's be honest there is a small fraction of people that actually look at any other factor other then price when it comes to crypto. These numbers I'm about to show you paint an entirely new picture and why I encourage any of you that believe in a project to invest and earn as much as possible right now as things are shifting and primed for massive growth.

The DeFi Space Is Primed

This shows the DeFi space for Ethereum and shows us that 1.56Billion in Volume was transacted. Over the last 7 days 16 Billion was transacted. While primarily most is coming from Uniswap and Sushiswap there's a new one in town picking up traction as of late called Curve. Curves last 7 day volume is just about to overtake Sushiswap but more importantly the 24 hour volume shows it's set to BEAT sushiswap perhaps by tomorrow.
Sushiswap 24 hours - 134 million
Curve 24 hours - 197 million


Volume Tells The Real Story
The more volume the high velocity crypto has for those being exchanged. This higher velocity will drive up prices as it's used more plus fees collected by the DeFi platforms thus increasing the price of the token.
I know it looks off setting as we have seen many DeFi tokens cut nearly in half for price but that fact is it's often traded for other cryptos which have seen 50% declines or worse. When you look at the numbers the DeFi price has actually held out BETTER than that of crypto. As a rough example, crypto prices fell 50%+ while DeFi tokens fell about 40% a 10% difference which doesn't seem like much but in fact it is!

What Volume and Price Tell Us
Although it seems like DeFi is crashing just like the rest of the market when you put these two together you can see that DeFi is actually GROWING in terms of demand and in terms of new platforms.
One of the coolest of these platforms is CubDeFi Which is no introducing kingdoms as well it has a great Farm for DEC from the game Splinterlands I believe this is one of the first platforms to ever combine crypto gaming with real crypto DeFi farming.
Posted Using LeoFinance Beta
---
---