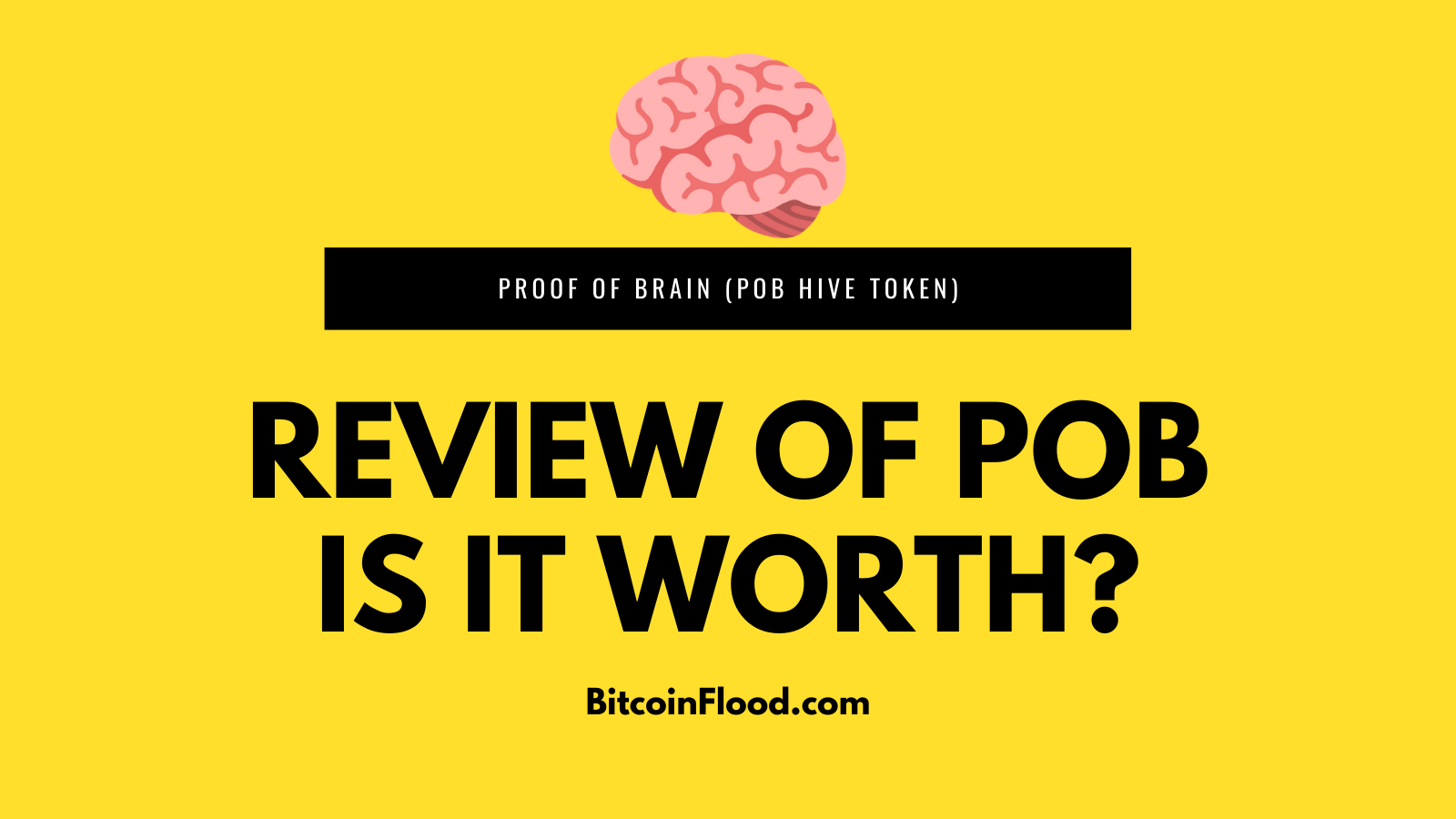 If you haven't heard yet the token and community around Proof of Brain is legit and growing in popularity.
In fact as of writing this right now it's blowing away the price of hive and I honestly see it moving up even higher than what it currently is.

What Is Proof Of Brain (POB Token) ?
In short you can think of POB as being the early days of Hive/Steem when it was first launched. I'll admit when I first heard of the platform a few weeks back I jumped on it as I've always been curious myself what a system like this would look like and how it would react.
Proof Of Brain (POB) Token can be traded on Hive-Engine or LeoDex.io it is a tribe token of Hive. POB is 100% Proof Of Brain which means the only way it can be earned is from posting and curating content that has the proofofbrain tag such as this post does. This means by upvoting this post you will earn POB curation rewards along with a number of other tokens.
It also combines the reduction rate as we see with Bitcoin in which every 4 years POB token for rewards will be reduced by 50%. Now that's a long time away but imagine of this thing really takes off and you've been stacking your POB tokens for 4 years and the halving happens. You'd most likely be sitting on a huge amount of this token with a 50% reduction in supply which in theory should drive prices up even higher. With that power though you should wield it with caution.
Treat the platform how you would want it to be treated. Voting for crap posts, comments etc is going to lead to a reduction in demand for the token. As an owner of POB tokens you are a stake holder and the actions you make such as the content you produce and the curating you do directly reflects on what you deem is worthy of your upvote and what you "allow" as acceptable content.
As a stake holder that means you should be vested into helping increase the price of the token by talking about it, helping others, voting up quality and so on.

In Short
100% POB Proof Of brain
No miners
Only way to earn it is via curation and posting
No tokens are issued to the founder
There is a 10% beneficiary percentage when posting on ProofofBrain.io which are used to help fund the project and maintain the platform and hosting for it.
There is a cap of 21 million tokens to be issued

Is It Worth
In my expert opinion YES, it goes to show you what hype, value and continued talking about a platform can do. It's a solid experiment and it feels good to be at the start of it. Honestly jumping in right now and taking part wouldn't be a bad idea.
The community honestly seems awesome so far. I've used their front UI a few times and while it's the basic cookie cutter design for now it does have a very active community on it who are engaging and taking part.
Overall the project is promising. Limited supply, reduction in supply is going to make supply lower and lower. However unlike bitcoin is as a staking aspect to it as well where tokens are locked up as a POS/POB further reducing the supply of the token. All of these things reduce supply and as long as demand continues to kick in this thing could seriously moon!
Posted Using LeoFinance Beta