Analyst at U.S. banking giant JPMorgan have turned extremely bullish on Ethereum stating that it had outrun top cryptocurrency Bitcoin in terms of gains this year.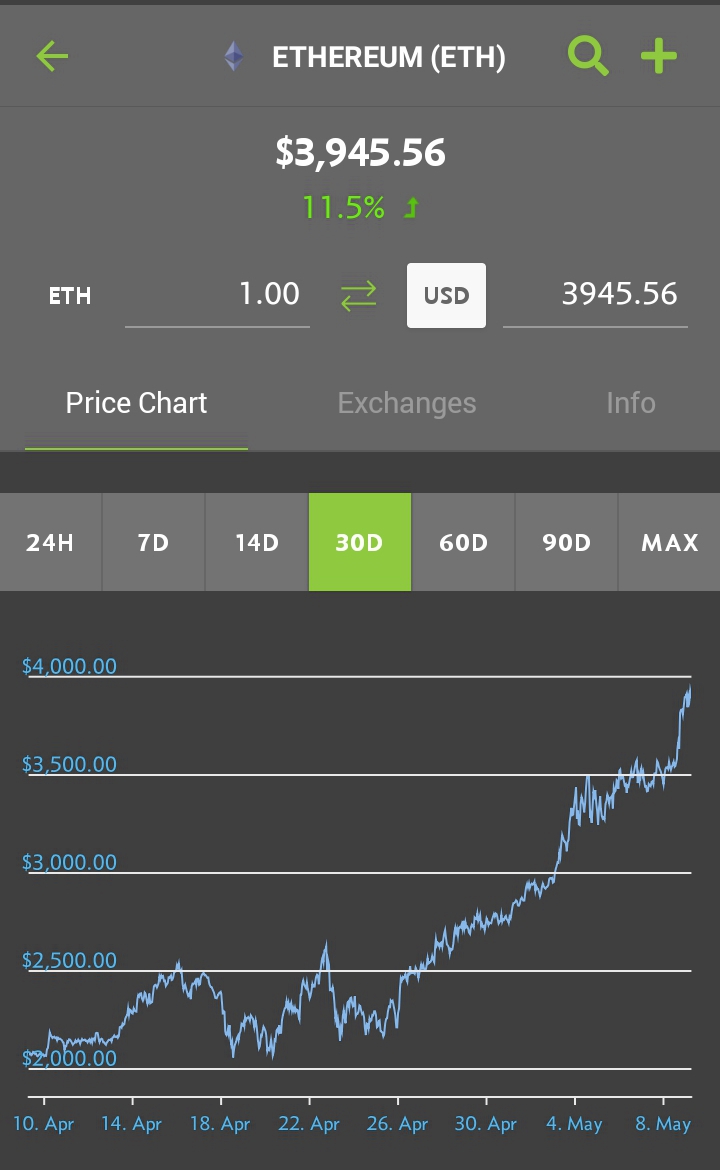 So far, in April, Ethereum has made 45% to current levels, where as Bitcoin , whaic has seen market dominance slump to 50%, has actually declined 9% over the same period.
JPMorgan pointed out that there is an inherent difference between the two assets, with BTC being the store of value and ETH being a technology and the backbone of the entire crypto-natibe economy, functioning as much more than a medium of exchange.
JPMorgan states,
"To the extent owning a share of this (ether's) potential activity is more valuable, the theory goes, ether should outperform Bitcoin over the long run."
Reason cited was q liquidity shock that hammered Bitcoin, but Ethereum was able to weather it.
Leverage traders on derivatives markets were liquidated, and Bitcoin prices pliunged resulting in a correction of 27%.
Facts:
In a market with significantly higher spot turnover,it is plausible that the underlying base of long exposure (in ether) is less reliant on leverage in the form of futures and swaps (than BTC).
Ethereum network has long been characterized by a higher pace of transactions on the public blockchain than Bitcoin. This is likely due to increased a tivity in DeFi and other platforms.

Currently Ethereum is about breaking $4000 mark.