I wouldn't say I've reached my goal yet, though I am trying as much as possible to reach it, I've fall short of my goals even when it's the beginning of the year. My plan was to reach 10m sports before the end of the year and sad enough, I couldn't.
So, here I am staking up my +36,000 Sports in a bid to reach the 10m mark I gave myself since last year which I couldn't fulfil.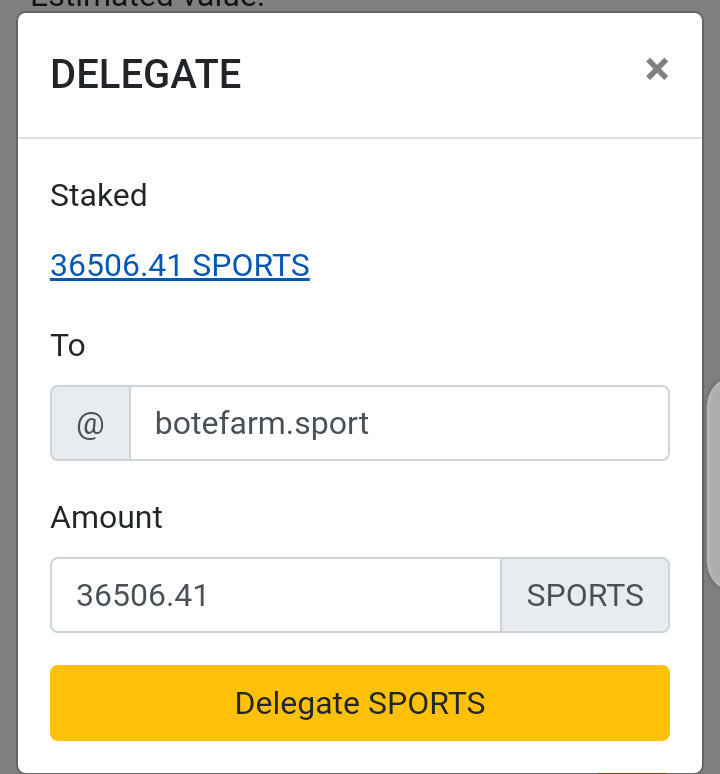 Trx ID
The joy of staking up is right there for me, I am enjoying this every moment of the way, seeing my investment grow, looking at the Curation reward too makes me happy. It shows my work in making sure I have a passive income in line.
Posted Using LeoFinance Beta