So I'm going to give it to you straight. I upvote nearly every comment on my posts.
Yes, now would be a good time to hit follow!
And it isn't just because I like to give. It is also because I like to receive.
1. Up-voting Isn't Just About HIVE Curation Anymore
In the early days of hive, you know way back in 2018 or so, up-voting comments was a bad financial deal.
The only thing your upvote could earn or give out was HIVE, and HIVE earnings on curation were non-linear.
I believe this changed recently but I'm not sure, if you know, please drop a comment below.
That meant if you up-voted a low earning post (or comment) much of your voting power was wasted. So not only was up-voting a "meh" post less likely, but up-voting a comment was almost rare.
But then came the Tribes
Now, you not only earn HIVE you can also earn HIVE tokens like #LEO and #SPORTS if you use certain tags in your post.
Better yet, many of the tribes adopted a linear curation model which meant your vote was worth more or less the same no mater if it was a high earning post or a lowly comment.
2. You Are In Control Of The Tags In Your Posts
When you create a post, you add tags to classify it, but can also add tribal tags that you are hoping to earn. I generally will add two or three tags applicable to the post (like here I will add #curation and #upvotes), two or three generic tribal tokens (like #proofofbrain and #neoxag), and then any applicable niche tribes like #leofinance and #musicforlife.
Hopefully you already knew all that, but getting to my point
When you upvote comments in your posts, you and the commenter will earn on the tribal tags you added if you have a stake in them. So unlike a comment in a random post you like, where you only earn curation rewards on one or two tags, you are earning on all the tags you used if you are staking them.
You are staking some of your earnings right?
So assuming I get some comments on this post, I will upvote them (why haven't you followed me yet?), and I and the person leaving the comment will earn a wee bit of #pob, #leo, #ctp, #ash, #neoxag, and #hustler.
It ain't much, but it all adds Up
3. Growth of Your Social Circle
This may be one of the more important parts to long term growth on HIVE. The more people you connect with, the larger your circle gets, the more your posts will earn,
One of the best ways of connecting is sincerely replying to, and up-voting, a comment.
People like to be noticed and they like to earn.
Connections become followers at a pretty good rate, and more followers means more eyes on your posts which means higher earnings.
Do You Up-vote Comments?
Leave me a comment (and get an upvote!) about your thoughts on up-voting comments. Have they changed with the advent of tribes? How often do you up-vote comments?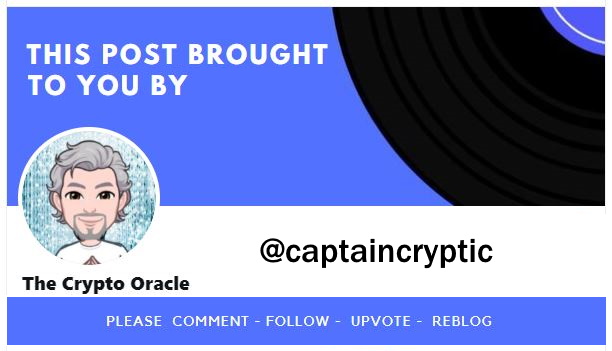 Posted Using LeoFinance Beta