Apple iPhone 14 Launch Used To Scam Crypto
In today's YITL (You Invest, You lose) we head over to one of fiat's greatest brands Apple, a company that has been running on proof of stake for some time now. They don't really change much on their products but have built a network, ecosystem and brand of religious zealots, that actually get less back for their support each year, but they cannot help themselves. Having the new iPhone is a fiat normies highlight of their year and who am I to begrudge them you enjoy your little screen toy.
Anyone who follows Apple knows that they are going to make a big fuss about the release of their new devices with some sort of keynote speech and millions tune in to listen to their latest batch of underwhelming announcements about overpriced tech.
Since Apple is such a trusted brand and the keynotes are such a popular event, using this to brain hack normies is a great opportunity, which a few hackers took advantage of to great success.
What is the YouTube streaming scam
The YouTube streaming scam has been running for some time now and has been hugely popular, pulling in billions over the last 5 years and it doesn't show any sign of slowing down. Each time it is reported and YouTube shuts down the stream and the account, it's already been seen by thousands who have fallen for it and handed over their bitcoin or other tokens to these pretty clever "hackers".
So for this one all they did was secure the login details to a compromised account with a decent following, run a live stream with an old keynotes footage, add a Bitcoin and crypto giveaway to win something or other, and bot the stream views so people who do see it think it's legit.
The fake event was named "Apple Event Live. Ceo of Apple Tim Cook: Apple & Metaverse in 2022." And boy did it get some shitcoiners hot and heavy under the cover and since shitcoiners are unable to do their own research they handed over their funds like the sheeple they've been trained to become.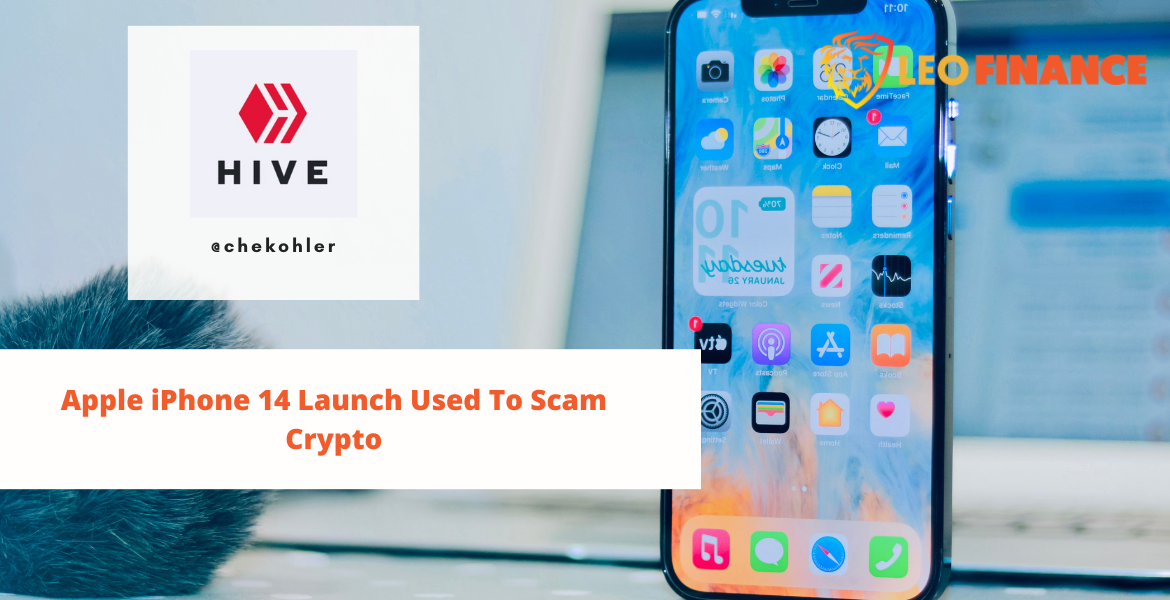 If you take investment advice from YouTube you deserve to get rekt
I don't know what part of people's brains get triggered by YouTube videos that they think that because 60k people are watching a livestream that this means a secret opportunity to get rich. There has never been a path to wealth that anyone remotely shared with anyone, if you knew the path, you'd be shutting your mouth and exploiting the living crap out of it.
But somehow social validation and brand validation which can all be copied as you can see from this scam, can easily trigger some people to hand over their cash. I still fail to see how YouTubers are considered good sources of investment information, it boggles the mind.
But I guess it's all part of nature, financial Darwinism continues to play out whether I like it or not. While I do try my best to warn people, I know my efforts are a waste of time and I can only document the stupidity and laugh at it.
Sources:
Have your say
What do you good people of HIVE think?
So have at it my Jessies! If you don't have something to comment, "I am a Jessie."
Let's connect
If you liked this post, sprinkle it with an upvote or esteem and if you don't already, consider following me @chekohler and subscribe to my fanbase
| Earn Free bitcoin & shop | Earn Free Bitcoin & shop | Claim Free Bitcoin & Shop |
| --- | --- | --- |
| | | |
Posted Using LeoFinance Beta
---
---