Fountain Now Pays You To Listen To Podcasts
I am really enjoying the expansion of bitcoin-based apps, I think they don't get the credit they deserve because so many people are focused on the price of bitcoin, but once the bears roll around, there is less noise and people start to pay attention to whats going on in the wider bitcoin space.
Podcasting 2.0 is nothing new, Adam Curry has been pushing it for ages now through the range of podcasting 2.0 apps, my preferred desktop app is Podverse and when I am on my mobile I use the fountain app.
Recently fountain took the game to a whole new level. Instead of only streaming sats to podcast shows and tipping the host they have now added a layer for the listener to benefit.
Fountain podcast users can now
Earn sats for listening to podcasts
Earn sats for making comments
Earn sats for clipping podcasts
Earn sats for referring friends to use the app
If you want more detail on how you can earn using fountain, you can find a tutorial here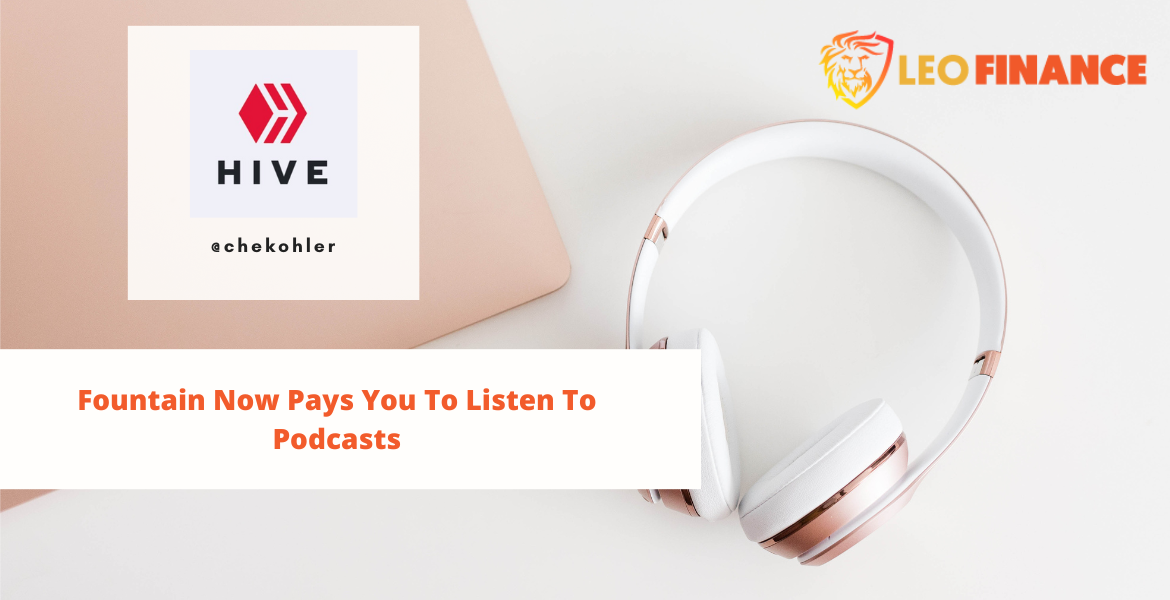 Earning while learning
Here's an example of what the app looks like, you'll see the amount of sats I am earning in top of the screen it's set to 11 sats now, and each podcast would have a different rate, while promoted podcasts would have a premier rate
This is a great way to reach new audiences by paying them per minute to listen to your content and build an audience by rewarding them. They might come for the sats but they stay for the content is the theory behind it, sure there will be a set of users who don't care and only listen to you while you pay them, but you will drown them out with time.
Eventually people will realise you can't exactly make a living off listening to podcasts its just a new form of patronage and getting those poddy ad dollars into the bitcoin ecosystem.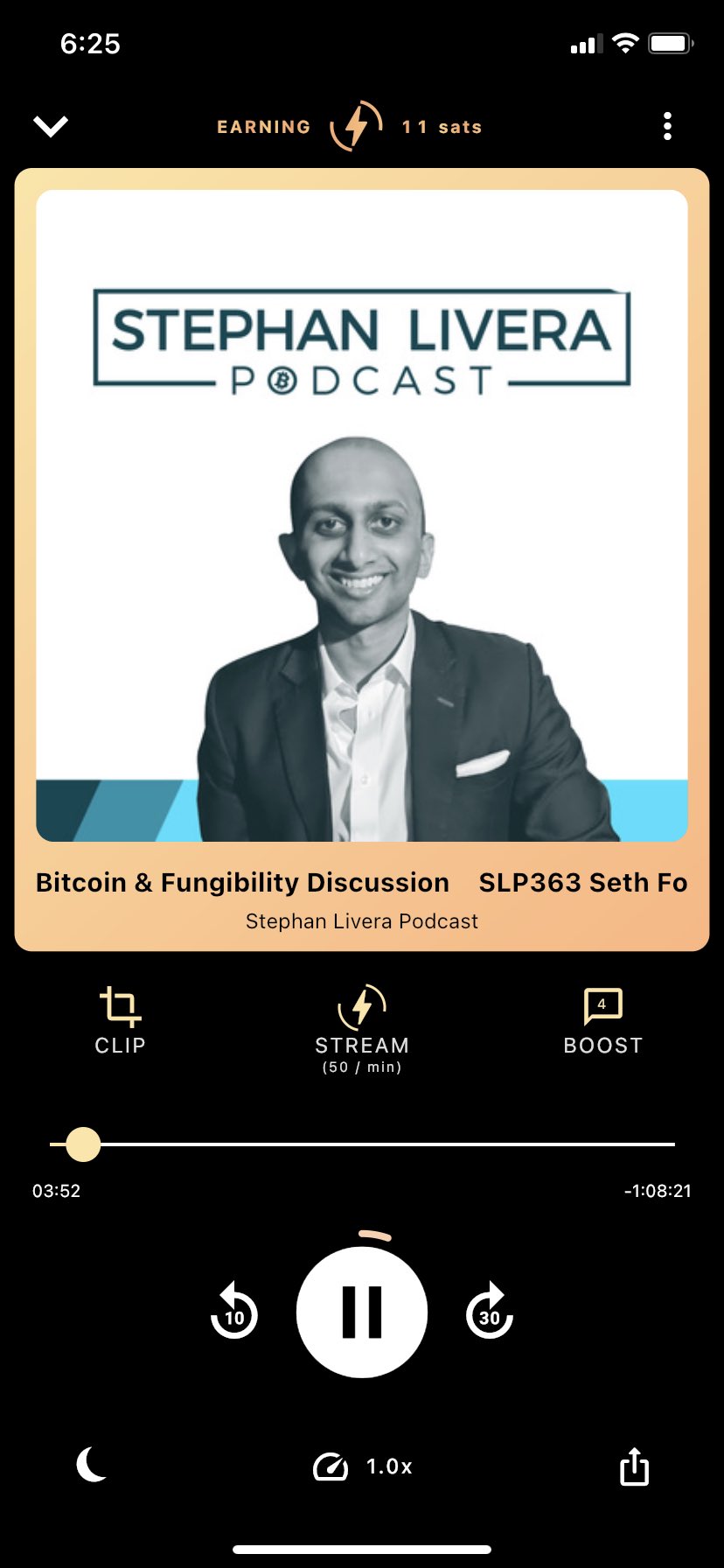 Move over to fountain
If I've convinced you to switch over or to give podcasts a try, you can get the Fountain App on iOS or Android and can download it here
Start earning sats today, sharing them with your favourite commentator, podcaster or withdraw them to your own wallet, it really doesn't matter, the sats are yours to do with as you please.
When I see applications like this, using currently established user behavior and cleverly overlying bitcoin in a simple-to-use and understand manner, I get so bullish.
It improves the product and doesn't bring any of that shitcoin complexity buillshit and liquidity risk to the table.
Have your say
What do you good people of HIVE think?
So have at it my Jessies! If you don't have something to comment, "I am a Jessie."
Let's connect
If you liked this post, sprinkle it with an upvote or esteem and if you don't already, consider following me @chekohler and subscribe to my fanbase
| Earn Free bitcoin & shop | Earn Free Bitcoin & shop | Claim Free Bitcoin & Shop |
| --- | --- | --- |
| | | |
Posted Using LeoFinance Beta
---
---