Hey Jesspeculators
The Bitcoin halving seems to be quite the catalyst for the market, its programmable cut in supply results in a price run-up and has done so each time it has happened; this time looks no different. Each time Bitcoin runs up in price, it drags altcoins with it and mints new millionaires.
I do not doubt in my mind that in 2021 there will be new Bitcoin millionaires, new Altcoin Millionaires and new DE-FI millionaires. People will have the chance to dare me to say it "get rich quick."
I think a lot of people will strike it rich purely because of the number of investors coming in as well as the amount of capital sloshing around. There will be those in the so-called smart money camp and those in the dumb money camp that will make out like bandits once the dust settles.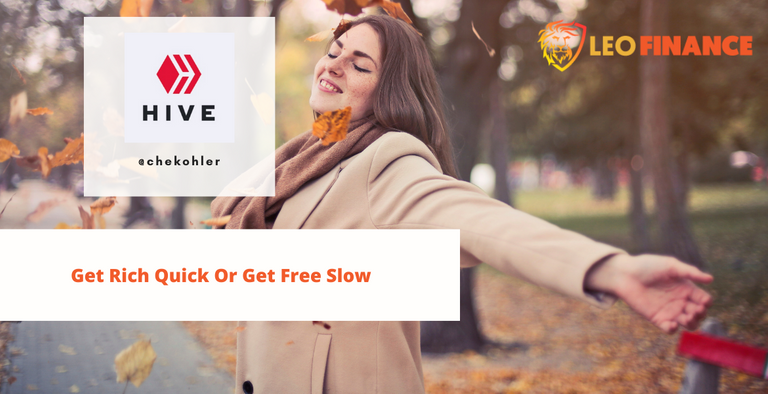 Strike it rich and keeping it
Call it luck, call it skill, call it skill, call it conviction in a trend. As humans, we all need to justify things that happen; some call it blessings, some call it a sign from the universe, others believe they're that smart. Whatever it is, it sure does feel rather random to me.
None of us knows which coins will be the big winners this time around; we're all guessing and placing out bets hoping to catch more of the upside. Eventually, it gets to a valuation where you cannot resist, as much as we in crypto say we don't care about fiat money.
There's always a fiat valuation someone is willing to call time on their crypto holdings and fiat exchange.
So now you've cashed out, you've made some sweet gains now what? Buy a Lambo? Live a life of leisure?
Cashing outcomes with obligations
I realise that there are valuations many of us cannot say no to, but you need to remember when looking at that valuation in your account how much of that is retained earnings. As soon as you enter the fiat money world, you enter a world of tax implications that can eat into your profits.
Sure, if you've made a pile of cash that you're happy to foot the bill, that's cool. But many crypto holders won't realise this; they'll unknowingly cash out only to be hit with a massive bill.
As governments feel more threatened by crypto, as government debts rise, they will be looking at crypto cashouts as a target.
Cashing out also means you're back on the wrong side of inflation
I get it; any person would be dumb to ride this market up only not to take some profits off the table. However, taking the entire load seems well, not prudent. Not only is it a larger tax liability, but you're cashing out into an asset that is constantly being devalued.
If, of course, the amount is so large that inflation will never matter to you, I get it. But if it's not life-changing money, all you're doing is giving to the government and while waiting for things you want to buy, losing purchasing power.
This bull market is a rare opportunity for many of us to close the gap that we lose to inflation and wage deflation each year, and I intend not to waste these opportunities.
Cashing out to fiat isn't the only option
Money is only as good as the things we want to buy with it,
so, if you want a holiday, why not just book it directly with crypto?

Purchase goods and services either P2P or through marketplaces from stores that accept crypto

Cash-out your principle and perhaps what's in the limits of your countries tax

Take a loan against your crypto should you require additional funds

Set aside some funds in staking coins/DE-FI/CE_FI to offset losses from the correction
This game has become far more nuanced than the old cash in cash out, and it's no longer just a get rich quick opportunity.
If you play it right, you could buy your freedom from having to work for more years; you could use it to reduce your debts, improve your lifestyle and attain freedoms you've always wanted.
Selling out at the top of a bull run isn't the end game, just a part of a new financial cycle that more people will be drawn into, and yields will decrease.
So while the risk is high, so too will the returns.
Have your say
What do you good people of HIVE think?
So have at it, my Jessies! If you don't have something to comment, "I am a Jessie."
Let's connect
If you liked this post, sprinkle it with an upvote or esteem, and if you don't already, consider following me @chekohler and subscribe to my fanbase
| Safely Store Your Crypto | Deposit $100 & Earn $10 | Earn Interest On Crypto |
| --- | --- | --- |
| | | |
---

Posted Using LeoFinance Beta