I started my first job job job after uni in 2012 as an intern, bright-eyed and ponytailed, lol what was I thinking? Don't ask me but the mini-mullet look was all the rage back then.
Once I started to earn my own money I had to come to terms with what to do with it when compared to my peers I was pretty frugal and saved a large portion of my income and started to invest it in various products in traditional finance and didn't think much of it.
I knew nothing about money, and I just thought you know let the money people handle that, they know best and I'll save and hand over my cash to those financial advisers and their products.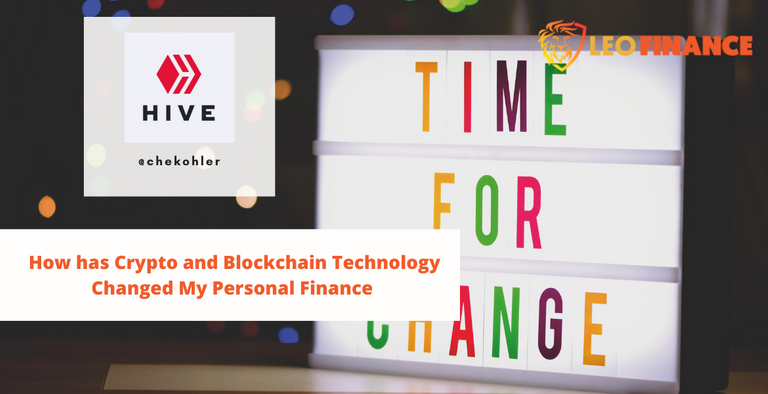 The introduction
Then in early 2016 a friend told me about Bitcoin, and I bought some, I made profits in a concise period of time, and I sold it and then thought wow, this is awesome and started to buy more.
Then someone told me there's actually more than one coin, and there's this thing called Ethereum which I bought too and never sold, and I've made tonnes of unrealised profit on that trade.
This magic money had me hooked, and when 2017 came around I was riding high, this was my first bull run, and like anyone who buys in at the beginning of the bull run, I thought I had found the golden ticket to the chocolate factory. I was going to be chilling with the Oompa Loompas shortly.
It all came crashing down, and my profits were shot, lol, why me? I knew it was too good to be true. As many of my friends got burned and left, I decided it was time to double down. Something about crypto clicked in me, and I was determined to find out more.
The love of learning
Over the last 3 years, I've learned so much about cryptocurrency and taking ownership of my own finances. I've learned how to investing in various projects, how to use cryptocurrency and the meaning of money and how it works. As you can tell from my blog, I focus mainly on finance, but this has just been me documenting my journey.
Some might think that I know a lot about finance, but 3 years ago I had no clue what inflation does, what a bond is how stocks work, what dividends were, what are non-correlated assets and so much more.
Crypto was my gateway into macroeconomics which is a topic I am fascinated about, and I continue to research and learn as I learn more about macro and behavioural economics I've learned how to bet against or for certain outcomes.
My crypto journey so far
The more I learned, the more bullish I've become on crypto, I've gone from crypto being 1% of my net assets to now being well over 20% and I can't see it stopping there especially as I buy in each day and earn crypto through my various efforts online.
Crypto has made me feel more confident in handling my own money, not trusting 3rd parties, learning to do research, learning to discern fundamentals from narratives and so much more.
---
Share your crypto journey
Let's create a collection of crypto stories. I'd love to hear yours. If you'd like to share your journey, I encourage you to do so, and you can find all the instructions here.
If you do submit one, feel free to tag me in your post or post comments so I can check it out and kick some crypto your way.
Have your say
What do you good people of HIVE think?
So have at it my Jessies! If you don't have something to comment, comment "I am a Jessie."
Let's connect
If you liked this post, sprinkle it with an upvote or esteem and if you don't already, consider following me @chekohler and subscribe to my fanbase
| Safely Store Your Crypto | Deposit $100 & Earn $10 | Earn Interest On Crypto |
| --- | --- | --- |
| | | |
---

Posted Using LeoFinance Beta