Hey Jessatoshis
I recently went to see my investment broker to chat about a few of my funds. He knows by now I am a Bitcoin bull for years now, and during a time like this, those meetings tend to be in my favour. He mentioned that one of his older clients, a 70-year-old lady, pulled her funds from his management and moved it into Bitcoin.
I laughed and said, that lady is making major gains, bro, and you can see the look on his face of discontent. Money managers are in a bit of a pickle; sooner or later, they will have to capitulate; if not, people will move their funds.
If you're not going to offer Bitcoin exposure, eventually, your competitors will and put you out of business.
My dad and investment manager are very much Bitcoin haters yet know nothing about it. They still talk about the major risks involved, but they only see risk because of their short time frame arguments. Yes, Bitcoin has cycles, but the overall trend is still a 45-degree angle and to the right.
Money managers are becoming useless
Think about this, if people could manage their own money and their risk-free rate is a deflationary currency like Bitcoin, what would be the need for money managers?
Why would I need them if my purchasing power is protected by the currency I store my value in? Bitcoin effectively renders them useless, and they will naturally fight against it because it's against their self-interest.
If markets aren't complex and difficult for the average person to understand, they will always put that responsibility on a 3rd party and pay the premium.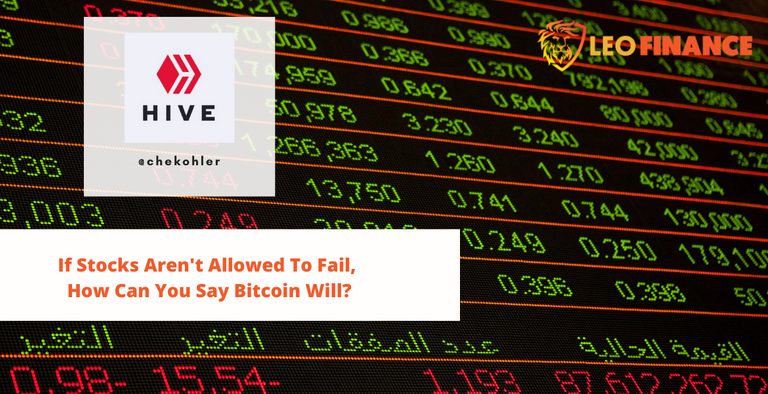 Millenials are becoming their own money managers
I know this is a broad generation action, but on the whole, millennials aren't big asset holders; they don't own real estate, bonds, or large positions in stocks, and their access to credit is shit because they don't have assets.
It's a catch 22; this has forced many of us in this generation to look at trading stocks ourselves, with the likes of Robinhood becoming the battleground for these young traders.
If we look at the explotion of cryptocurrency, millennials dominate this space as it's an immerging asset class they can get into at any price, and it's a liquid market.
Millennials and Gen z want instant access; they live on the internet and are happy to manage their own money. That further erodes the money managers customer base, which is why they hold onto these cash cow boomers and scar them to stay out of crypto.
That and the fact that if you're older, you've enjoyed a 40-year bull market in stocks and bonds, so why would you want to get into a market where drawdowns are a real concern.
Since boomers rely on the stock market for funding their pensions, governments know they cannot allow it to take a downturn.
If we look at all that has happened in the last year and stocks still haven't gone down, you can see the commitment governments have to print to keep stock markets afloat.
Bitcoin takes the QE stock model and ramps it up to 100
Stocks benefit from money printing; I think we can all accept that as a fact. As more money is created, it needs to find a home, and stocks have been among them. Bitcoin is engineered to work on this same principle, but since no new supply can be created, as in the case of stocks, it has a much stronger reaction to money printing.
So I don't understand this argument that Bitcoin dies if stocks don't. I am not saying they are tied at the hip, and they can't do different things.
But what I am saying is for Bitcoin to die, there needs to be a drastic change to economic policy. A policy that will affect the stock market, which is a systemic part of the global economy and cannot be allowed to fail.
So while Bitcoin will probably correct going into 2022, I cannot see the overall trend going anywhere but up in the long term.
Have your say
What do you good people of HIVE think?
So have at it, my Jessies! If you don't have something to comment, "I am a Jessie."
Let's connect
If you liked this post, sprinkle it with an upvote or esteem, and if you don't already, consider following me @chekohler and subscribe to my fanbase
| Safely Store Your Crypto | Deposit $100 & Earn $10 | Earn Interest On Crypto |
| --- | --- | --- |
| | | |
---

Posted Using LeoFinance Beta