Southern African Banking Tensions Great For Bitcoin
The South African banking cartels come a long way and have their roots deep in the apartheid government days and when the government switched they simply got their fingers into those puppet politicians and continued with impunity.
If you ask any South African if they are happy with their banking services they will tell you a resounding no, none of the 5 offer you anything but scalping you for every transaction, every withdrawal, or deposit and as we moved to a more digital method of banking they are now at their best in terms of nailing you.
There is a reason very few people who come to South Africa to work, want to open up local bank accounts and prefer to use money remittance services, vouchers or cash, because the banks are either expensive or they are full of shit when it comes to moving your money with withdrawing it. They really show you it's not your money and treat you accordingly.
While these banks are able to get away with it locally and to an extent internationally with certain countries, it's not always a gravy train.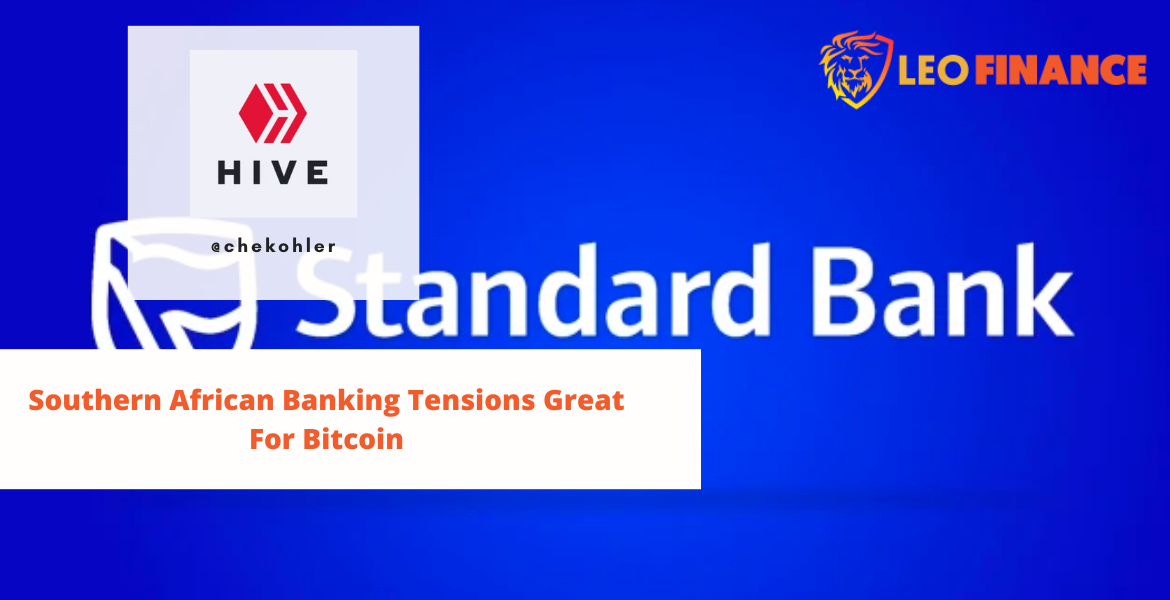 A Standard scam
Recently we saw that the central bank of Mozambique has extended the suspension of Standard Bank from the country's Interbank Foreign Exchange Market (MCI) for another year, having nailed them on financial crimes.
The South Africa-based lender was fined $4.6 million in July 2021 by Mozambique's central bank for engaging in "fraudulent activities" and was barred from engaging in some exchange-related activities for a year.
Now you can say oh Mozambique is not famed for their honesty either and it could be a power play to get a better settlement under the table to access their markets, and I probably wouldn't argue with you there either.
Bitcoin rails don't fail
As these big boys fight over who gets to eat whose lunch and who gets to divvy up the pie that is consumer labor and capital represented in different currencies, it gives people in the region yet another reason to move on to bitcoin.
The amount of remittance between South Africa, Namibia, Botswana, Mozambique, and Zimbabwe might not be the biggest, but it's because we don't account for a lot of it, as it goes through gray markets, we send cash over the border or transport goods for resale.
Bitcoin and the lightning network can help people do this in a more efficient manner, while large transfers let's say farmers or miners can settle on the base chain since they're moving larger orders. It will be cheaper, faster and you don't need the banks to clear shit.
The burden of proof is no longer on bitcoin to justify its existence, the burden of proof is on the banks to convince people to stay with them, and they are failing miserably.
Source:
Have your say
What do you good people of HIVE think?
So have at it my Jessies! If you don't have something to comment, "I am a Jessie."
Let's connect
If you liked this post, sprinkle it with an upvote or esteem and if you don't already, consider following me @chekohler and subscribe to my fanbase
| Earn Free bitcoin & shop | Earn Free Bitcoin & shop | Claim Free Bitcoin & Shop |
| --- | --- | --- |
| | | |
Posted Using LeoFinance Beta
---
---