I woke up this morning and received an email from my bank that I will report to you
Dear Customer,
when it comes to Italy's financial situation, the accent is often placed on the huge public debt, forgetting that we also have a great strength: we are among the countries in the world with the highest capacity to save, calculated on the basis of disposable income and in relation to GDP produced. In Europe, no one can boast our numbers.
An important part of Italian savings is kept liquid on bank deposits: in September this year the figure reached 1,682 billion euros, equal to the estimated GDP of 2020. A huge figure. The reasons are many and understandable: uncertainty for the future; the concern that assets may, albeit temporarily, shrink; the low yields offered by the Italian bond markets.
However, we must be aware that when savings are kept liquid, our future spending capacity is reduced. The average increase in the cost of living (inflation) in the last 20 years is 1.7%. By way of example, an apparently low inflation rate, even just 1%, means that, in just 5 years, 100 euros will have the same purchasing power of 95 euros and in 20 years of 82 euros, with a loss 18% compared to today. In other words, holding too much cash today means having less wealth tomorrow.
To build future capital or see it grow, the only valid recipe is to invest methodically, gradually over time and with a wide diversification to limit risk. We need to get used to doing this in a context of volatile financial markets that are affected by both the economic cycle and external events, which can generate sudden upward or downward movements. The experience of the last two years has taught us this: after the crisis at the end of 2018 we saw a decisive recovery in 2019, with European equity markets gaining more than 27%, including dividends, and our Italian market even 30%. 2020, marked by the impact of the pandemic, saw an initial sudden collapse of the stock markets, followed in a few months by important recoveries.
To invest and plan for your future it is useful, if not necessary, to be supported by a professional to discuss and make informed choices. Therefore, I confirm once again our constant commitment to better manage your savings and your financial and insurance needs, to deserve your trust every day. Further proof of this is the recognition of the German Institute for Quality and Finance, which independently assesses the quality of the service that a company offers to customers and which, in October 2020, awarded Intesa Sanpaolo the award as the best Italian bank for Financial Consulting category.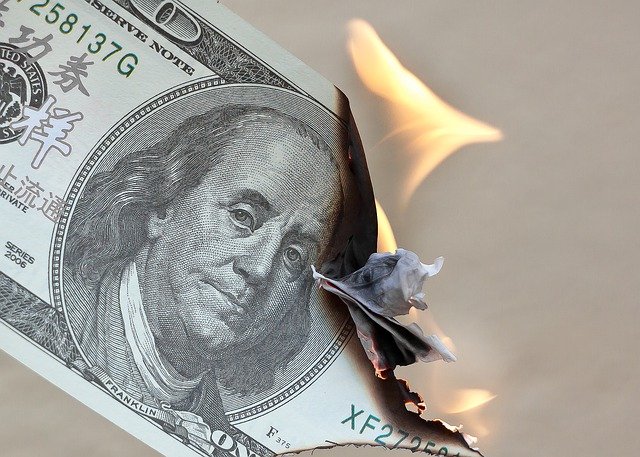 ---
The banks are aware that inflation is already underway and this is already leading to a devaluation of the salaries of workers and retirees who see their purchasing power decrease every year.
In reality, the safe options that the bank offers have a return of 2% per annum, with the capital blocked for a period of not less than 24 months. So the bank asks you to give them the money for a certain period of time, and every year they will give you 2% from which if we subtract the inflation of 1% per annum it means that in 2 years we have not earned anything, compared to our initial purchasing power, while they earn double-digit percentages on our capital. Smart them!
The problem is that the lack of information allows many customers, alerted by these data, to grant their money to banks that continue to generate profits, knowing that in about ten years inflation will be such that by now the money will be of little use. , and in time with the profits banks can buy raw materials such as gold and even cryptocurrencies, without our knowledge.
In fact, if the banks confirmed the acquisition of Bitcoin, it would entice people to do the same, and fewer and fewer customers would give them their money.
Would you feel safer to entrust your money to banks, with a "safe" return of 2% per annum or to buy LEO and earn over 10% per annum from your curation?
LEO for all life!
Posted Using LeoFinance Beta