This post can also be read in Portuguese
I really like being able to discover more and more things where the blockchain is inserted. This technology can be used in infinite sectors and not only financial as some think. With the introduction of tokenization that is currently a reality even in lands and properties, now it is time for good and tasty wine.
Yes, the project in question is from the company Costaflores, which is located in Mendoza, Argentina. This famous winery is the first open source in the world, it can also be said that it is the first to issue a digital asset based on wines.
Costaflores created its own token, MTB18, which is based on the ETH platform, the cryptographic is an ERC20. Interestingly its number "18" is dedicated to its 2018 vintage. Basically each token issued is tied to a bottle of wine.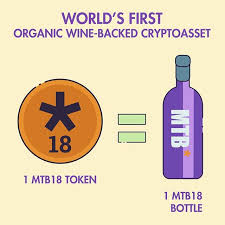 Source


The interesting thing is the way the token is issued. Everything depends on its production and it is something similar to an ICO.
March the grapes are harvested
April wine is produced
May MTB tokens are issued each year based on the quantity in which the wine bottles are produced.
For wine lovers, they must wait a little before starting to taste because the bottles will only be allowed to be removed three years later. Yes, this whole time is due to the steps involved in wine production



Source
For the year 2020 it was an excellent harvest and in all 9600 bottles were produced and remember that the wine will only be available to drink from May 6, 2023. For those who want to purchase yours, I will leave the site here ICO.
Don't forget that in order to buy you must have an ERC20 wallet and ETH is the currency used to make the purchase. The cool thing is that we can find all the harvests available so far, including 2018. The price, as you can imagine, varies for each year. For 2018 it costs $ 8.48 while the 2019 one costs $ 6.01 and 2020 $ 4.46.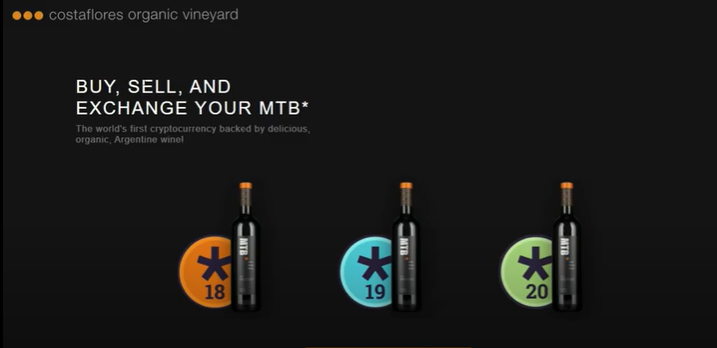 Source
I thought this idea was really cool and probably this type of initiative opens doors for other companies in the industry. Blockchain is today without a doubt the future. It is something that has no way to go back and we will only see progress from now on.

Versão em português
Gosto muito de poder descobrir sempre mais coisas onde a blockchain está inserida. Essa tecnologia pode ser usada em infinitos setores e não só financeiro como alguns pensam. Com a introdução da tokenização que é realidade atualmente até em terras e imóveis, agora chegou a vez do bom e gostoso vinho.
Sim, o projeto em questão é da empresa Costaflores, que fica em Mendoza, na Argentina. Essa famosa vinícola é a primeira de código aberto do mundo, também pode-se dizer que é a primeira a emitir um ativo digital baseado em vinhos.
A Costaflores criou o seu próprio token, o MTB18 que é baseado na plataforma ETH, o criptoativo é um ERC20. Curiosamente o seu número "18" é dedicado a sua safra do ano de 2018. Basicamente cada token emitido é atrelado a uma garrafa de vinho.
O interessante é a forma como o token é emitido. Tudo depende sua produção e é algo similiar a uma ICO.
Março é feita a colheita das uvas
Abril é produzido o vinho
Maio os tokens MTB são emitidos do ano baseado na quantidade em que as garrafas de vinho são produzidos.
Para os amantes de vinho devem aguardar um pouco antes de começar a desgustar porque as garrafas só serão permitidas para retirada três anos depois. Sim, esse tempo todo é devido as estapas que envolvem a produção do vinho.
No primeiro ano o líquido fica em tonéis de aço e depois ficam mais dois longos anos amadurecendo na garrafa para enfim serem disponpiveis para a nossa desgustação.
Para o ano de 2020 foi uma excelente safra e ao todo foram produzidas 9600 garrafas e lembre-se que o vinho só estará disponível para beber a partir do dia 6 de maio de 2023. Para quem quiser adquirir já o seu deixarei aqui o site da ICO.
Não esqueça que para poder comprar deverá possuir uma wallet ERC20 e o ETH é a moeda usada para efetuar a compra. O legal é que podemos encontrar todas as safras disponíveis até agora inclusive a de 2018. O preço como devem imaginar varia para cada ano. Para 2018 custa $ 8.48 enquanto o de 2019 custa $ 6.01 e 2020 $ 4.46.
Achei muito legal essa ideia e provavelmente esse tipo de iniciativa abrem portas para outras empresas do ramo. Blockchain é hoje sem dúvidas o futuro. É algo que não tem como mais retroceder e veremos a partir em diante somente o progresso.



Thanks for reading so far. If you liked it, give that strength with your upvote and rate me. Feel free to leave a comment .Thanks guys!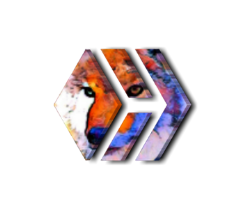 Posted Using LeoFinance Beta