This post can also be read in Portuguese
Hello friends, after a while away. I confess that I would not like it to be so, but personal problems and other things took up a lot of my time. Currently my wife is not in good health but I hope that this week she can improve. But I am returning with my activities little by little and I hope to add more value to LeoFinance.
Starting the article, it is curious how the time factor transforms us, shapes us in a way that regardless of the difficulties, we are aware of the things that happen around us and nothing can fear us. The cryptoverse is something very crazy but at the same time it is incredible, we are privileged to be here, right?
History is there to prove the countless times that the crypto market has been down despite the adversities over time so far has shown that it is similar to a Phoenix and this is mainly due to BTC.
But at the moment we are in a very cool high period, right? Yes, it is true, talking now about the difficulties that we face from time to time in the dump becomes easier to say, but I do not want to refer exclusively to the crypto market itself but rather about CUB.
Since the launch of the Cubdefi.com platform and, consequently, the native CUB token, the first weeks were something incredible and for those who were "first-timers" like me who had never had experience with DeFi, it was something that practically changed my life. in several ways.
I remember that CUB came to be worth $14 and over time it was something that was expected by everyone that this amount would not be sustained by the arrival of more investors in the first days. With a roadmap promised by the Leo team, other interesting services and updates would come in the not-too-distant future.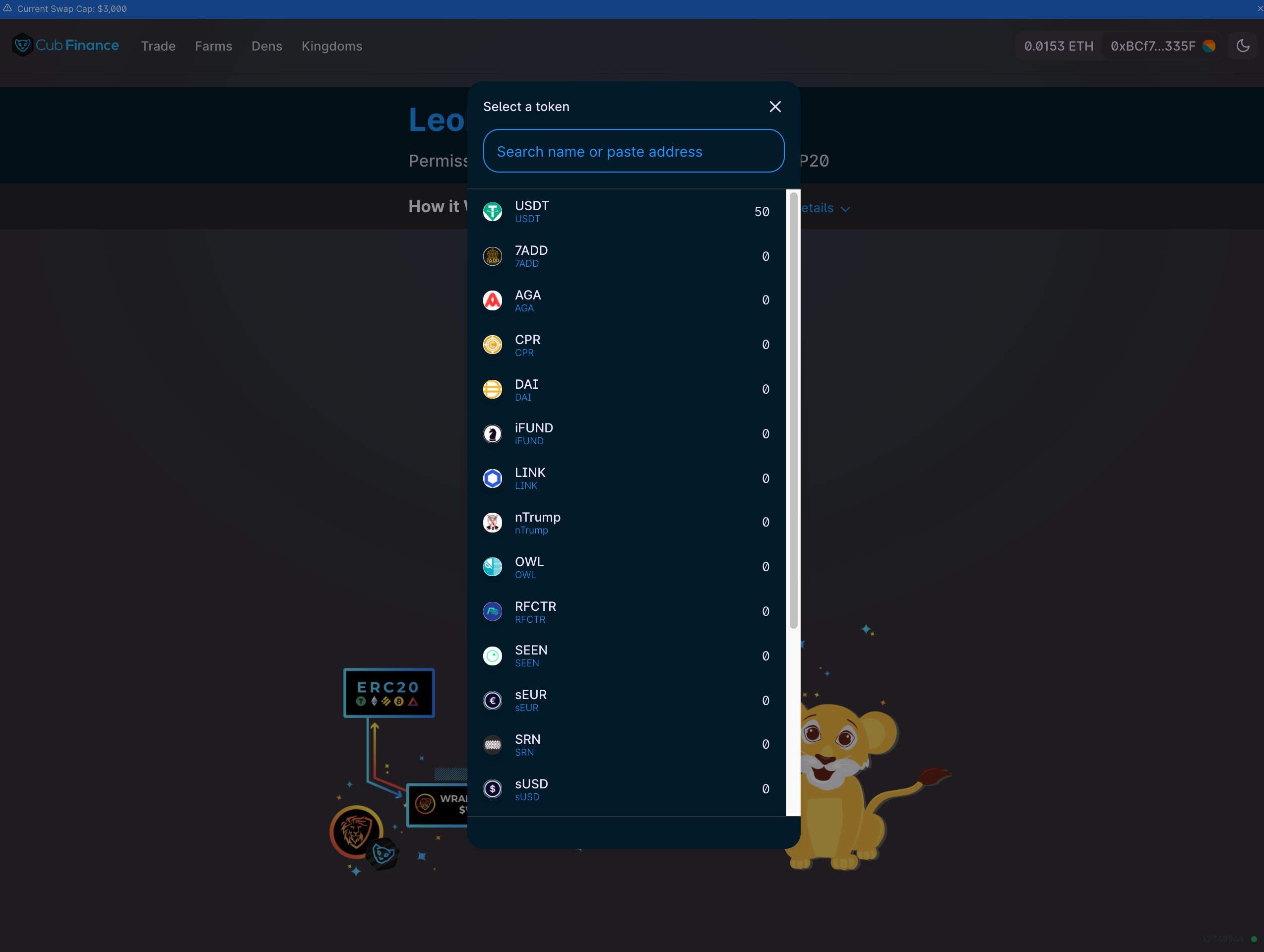 Source


Recalling that developers were hired for each specific project to keep the focus on each front. But as in life, things do not always go the way we want and yes we had some days / weeks delays that caused the releases of #LeoBridge, and #Kingdoms to be extended.
Some investors unfortunately do not have the same patience as many lions I know here, as for me Khal and his team may have all the time in the world to work on their projects. Remember Cubdefi.com? It was worth every second to wait for the time necessary for the platform to be launched and with the next services implemented, the future looks very promising for those who are here.


Today I looked at the Blockfolio for the price of CUB and I confess that I was very sad not for the fact that CUB is worth $2.19 but for the great opportunity that this value is currently. For those who were saving some money, this is a good time to increase your position.
I myself am quite satisfied with the amount of CUB that I have for the long term. In the last few weeks I have changed my strategy and the CUBs I receive I am leaving at DEN. After the launch of #LeoBridge and Cub Front-end V2 to the public, its price will certainly go up again and about the new UI, I thought it was really cool.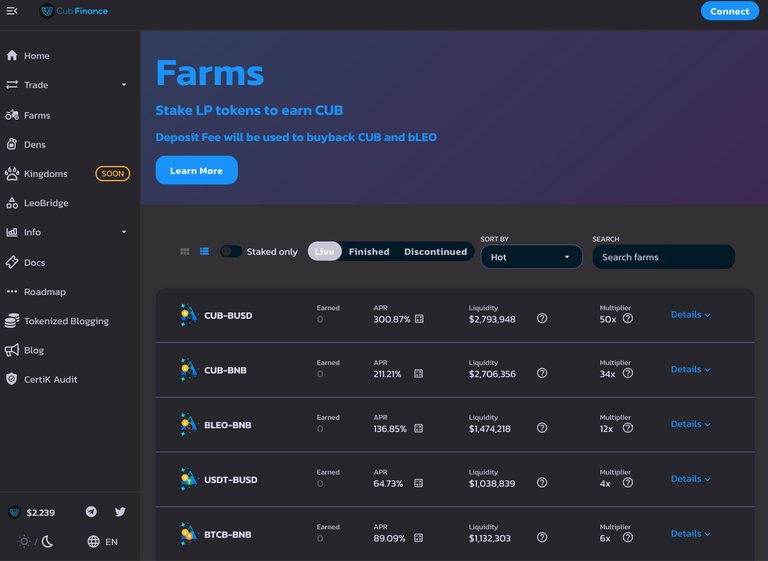 Source
For those who believed in cryptocurrencies over the past few years, they know very well with the example of BTC, DASH, LTC, ETH, Waves and many others that time is the best and greatest ally that the investor can have at their side. About CUB, we are facing a great opportunity to make us rich and to be able to make our dreams come true. Imagine what the LEO ecosystem will be like at the end of the year? Well, until then ... we'll have fun on the way.

Versão em português


Olá amigos, depois de um tempo ausente. Confesso que não gostaria que fosse assim, mas problemas pessoais e outras coisas ocuparam muito o meu tempo. Atualmente minha esposa não está bem de saúde mas espero que essa semana ela possa melhorar. Mas estou voltando com minhas atividades aos poucos e espero agregar mais valor para LeoFinance.




Iniciando o artigo, é curioso como o fator tempo nos transforma, nos molda de uma forma que independente das dificuldades, estamos ciente das coisas que acontecem em nossa volta e nada pode nos temer. O cryptoverse é algo bem louco mas ao mesmo tempo é incrível, somos privilegiados em estar aqui não é mesmo?
A história está aí para comprovar as inúmeras vezes em que o mercado crypto esteve em baixa apesar das adversidades com o passar do tempo até agora mostrou que é parecido como uma Fênix e isso se deve principalmente do BTC.
Mas no momento estamos em um período de alta bem legal certo? Sim, é verdade, falar agora sobre as dificuldades que de vez em quando enfrentamos no dump se torna mais fácil de dizer, mas não quero me referir exclusivamente do mercado crypto em si mas sim sobre CUB.
Desde quando foi lançado a plataforma Cubdefi.com e consequentemente o token nativo CUB, as primeiras semanas foram algo incrível e para quem era "marinheiro de primeira viagem" como eu que nunca tinha tido experiência com DeFi, foi algo que praticamente mudou a minha vida em vários aspectos.
Lembro que CUB chegou a valer $14 e com o passar do tempo era algo até esperado por todos que esse valor não se sustentaria com a chegada de mais investidores nos primeiros dias. Com um roteiro prometido pela equipe Leo, outros serviços e atualizações interessantes viriam no futuro não tão distante.
Lembrando que foram contratados desenvolvedores para cada projeto específico para manter o foco em cada frente. Mas como na vida, nem sempre as coisas acontecem do jeito que queremos e sim tivemos alguns atrasos de dias/semanas fizeram com que os lançamentos de #LeoBridge, e #Kingdoms fossem prorrogados.
Alguns investidores infelizmente não possuem a mesma paciência que muitos leões que conheço aqui, pois para mim Khal e sua equipe podem ter o tempo todo do mundo para trabalharem em seus projetos. Lembram do Cubdefi.com? Valeu cada segundo esperar o tempo necessário para a plataforma ser lançado e com os próximos serviços implementados, o futuro mostra ser muito promissor para quem estiver aqui.
Hoje eu olhei no Blockfolio o preço do CUB e confesso que fiquei bastante triste não pelo fato de CUB valer $2.19 mas pela grande oportunidade que é atualmente esse valor. Para quem estava guardando alguma grana, essa é uma boa hora para aumentar sua posição.
Eu mesmo estou bastante satisfeito com a quantidade de CUB que tenho visando o longo prazo. Nas ultimas semanas mudei minha estratégia e os CUBs que recebo estou deixando no DEN. Após o lançamento do #LeoBridge e Cub Front-end V2 para o público, certamente que o seu preço irá voltar a subir e sobre o novo UI, achei bem legal.
Para quem acreditou nas criptomoedas ao longo dos últimos anos, sabe muito bem com o exemplo de BTC, DASH, LTC, ETH, Waves e muitos outros que o tempo é o melhor e maior aliado que o investidor possa ter ao seu lado. Sobre CUB, estamos diante de uma grande oportunidade de nos fazer ricos e poder realizar nossos sonhos. Imaginem como será o ecossistema LEO no final do ano? Bem, até lá... vamos nos divertindo no caminho.

Thanks for reading so far. If you liked it, give that strength with your upvote and rate me. Feel free to leave a comment .Thanks guys!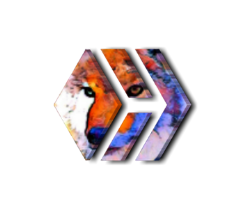 Posted Using LeoFinance Beta