This post can also be read in Portuguese
In the third week I am going to bring you another progress from last week on my author and curatorial earnings. For those who want to check their account, the tool where I got my data is Hivestats.io, created by LeoFinance.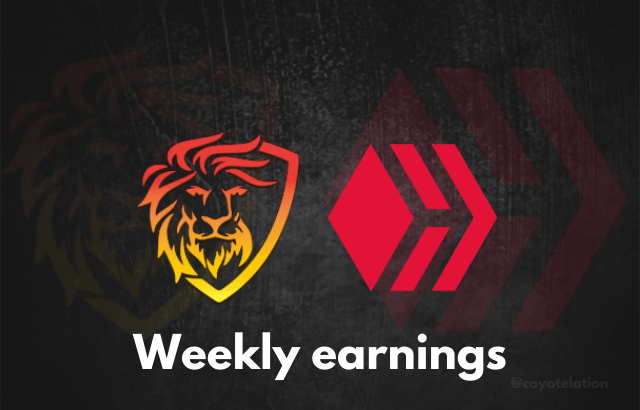 The model will be the same practiced at other times. To stay registered, I currently have:
950.849 HP*
7,379.53 LEO staked
*Just to inform you that 100 HP are delegated for the curation project of @ leo.voter. If you want to receive daily income in LEO, it is very worthwhile to delegate.
Usually in my posts I usually leave the LEO price registered in the market and today from what I saw in LeoDex it is quoted at $ 0.112 and this week we can have some movement due to the launch of wLEO that we will finally have, because for those who still don't know the week In the past, the LEO team had to postpone its launch due to the high rates and congestion of the ETH network.
According to HiveStats I obtained the following gains:

In the last 7 days we can see in the top image in red I managed to win:
Curation: 1.11 HP
Author: 25.97 HP / 4.52 HBD
Total: $ 8.97
I had a good performance in relation to what I receive in HP, it is true that my gains in HIVE are not the best but I am satisfied and I know that I am on the right path.
Below the orange image is my progress in LEO over the past week, let's see how much I managed to win:
Curatorship: $ 3.49
Author: 656.44 LEO
Total: US 71.06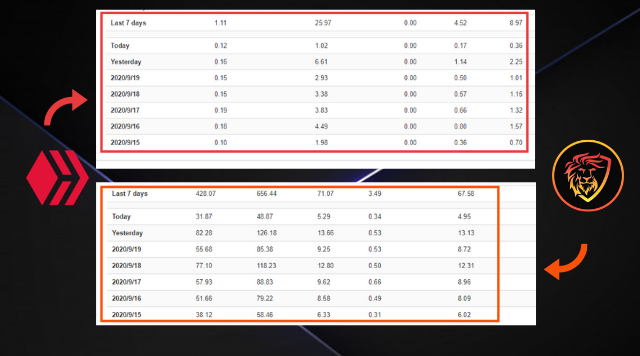 It was a long time since I won more than 600 LEO in the week, I am very happy to know that my journey is being prosperous and satisfying. My work in dedicating myself to this community makes me reap the rewards of my effort.
So my progress from last week earned me a total of $ 80.03 from what I earned from HIVE and LEO. More and more I feel that I was right in my decision to choose LeoFinance as my home. For all that LEO represents and what it can provide, we are still preparing for even better days. There is still time for more new users to benefit than LeoFinance for offering us. These are opportunities that we must seize with all our might.
Until the next weekly report and maintain the focus and dedication that one day will be noticed within the community.
PS: This is just a personal opinion and should not be taken to any kind of professional analysis to take certain investment attitudes as the basis for this post. Any decision must be made exclusively by you.

Versão em português
Na terceira semana venho trazer para vocês outro meu progresso referente a semana passada sobre meus ganhos de autor e curadoria. Para quem quiser conferir também sua conta a ferramenta onde tirei meus dados é o Hivestats.io, criado pela LeoFinance.
O modelo será o mesmo praticado nas outras vezes. Para ficar registrado, atualmente possuo:
950.849 HP*
7,379.53 LEO staked
*Só para informar que 100 HP estão delegados para o projeto de curadoria do @leo.voter. Caso queira receber rendimentos diários em LEO, vale muito a pena delegar.
Geralmente em meus posts costumo deixar registrado o o preço de LEO no mercado e hoje pelo que vi na LeoDex está cotado a $ 0.112 e nesta semana podemos ter alguma movimentação por conta do lançamento do wLEO que finalmente vamos ter, pois para quem ainda não sabe semana passada a equipe LEO teve que adiar o seu lançamento por conta das altas taxas e congestionamento da rede ETH.
De acordo com HiveStats obtive os seguintes ganhos:
Nos ultimos 7 dias podemos observar na imagem da parte de cima na cor vermelha consegui ganhar:
Curadoria: 1.11 HP
Autor: 25.97 HP / 4.52 HBD
Total: US $ 8.97
Tive um bom desempenho em relação ao que recebo em HP, é verdade que meus ganhos em HIVE não são os melhores mas fico satisfeito e sei que estou no caminho certo.
Abaixo da imagem na cor laranja é o meu progresso em LEO durante a semana passada, vamos ver quanto consegui ganhar:
Curadoria: $ 3.49
Autor: 656.44 LEO
Total: US 71.06
Faz muito tempo que não tinha ganho mais de 600 LEO na semana, fico muito feliz em saber que minha jornada está sendo próspera e satisfatória. Meu trabalho em me dedicar nesta comunidade faz eu colher os frutos do meu esforço.
Portanto meu progresso da semana passada me rendeu ao todo US $ 80.03 com o que ganhei com HIVE e LEO. Cada vez mais sinto que acertei em minha decisão em escolher LeoFinance como meu lar. Por tudo que LEO representa e o que pode nos proporcionar, ainda estamos nos preparando para dias melhores ainda. Ainda dá tempo de mais novos usuários se beneficiar do que a LeoFinance por nos oferecer. São oportunidades como essa que devemos agarrar com todas as forças.
Até o próximo relatório semanal e mantenham o foco e dedicação que um dia serão notados dentro da comunidade.
PS: Essa é apenas uma opinião pessoal e não deve ser levada a nenhum tipo de análise profissional para tomar certas atitudes de investimento como base neste post. Qualquer decisão deve ser tomada unicamente exclusiva por você.

Thanks for reading so far. If you liked it, give that strength with your upvote and rate me. Feel free to leave a comment .Thanks guys!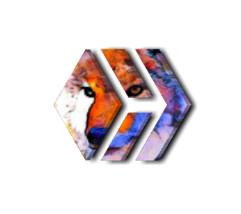 Posted Using LeoFinance Beta