This post can also be read in Portuguese


I finally managed to do the article on goals on the first day of the month. April has everything to be a great month much better than March. I believe that many hivers are very excited for the coming months. It was a pleasant surprise to see HIVE reach $1, but unfortunately it didn't last long. The important thing is to see that we are on the right path.
During these months accumulating several tokens, today many can imagine that it was very worthwhile to do this because with the appreciation of HIVE it is gratifying to see our account filled with dollars. The best part of this is to know that it is only the beginning, because to imagine HIVE at $1 is to think very small, isn't it? We have to think about at least $2, $5, $10 ...
As I said in the last post, I decided to change the way I was stipulating my monthly goals, because in some it wasn't working because it didn't help putting some daring objective challenges in that respective community I didn't dedicate myself so much. So I created this form of annual goal and every month I see how my progress is doing.


Everyone knows that one of the best things to help us move forward on our crypto paths is through goals. They will always keep us inspired and motivated to want to achieve our goals. One of the secrets to our success is also through engagement, this is undoubtedly the key that everyone seeks to get along very well here.
CUB, responsible for diverting my focus
For those who don't know, CubFinance practically launched in early March and was the beginning of LeoFinance's thriving and thrilling journey with the DeFi universe. I can say that in a good way, CUB made me radically change my focus because I saw by CubDefi.com a unique opportunity to help me seek my longed-for financial freedom.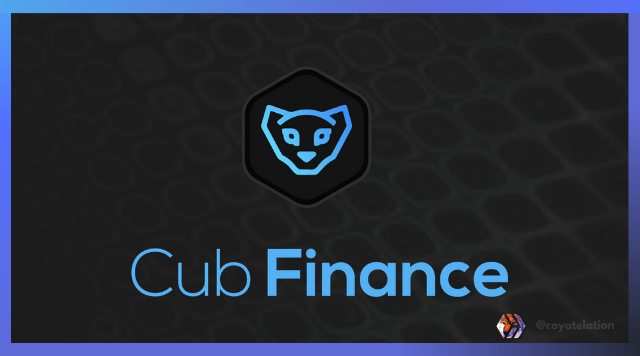 I was not as lucky as many to start on the first day when the platform was launched, but I joined on the second day despite not knowing much about DeFi and it was my first experience in being a liquidity provider. That's why I started selling some tokens that I don't use and that I was saving and I also sold some Splinterlands cards that helped me save a lot of money.
The first week was something surreal and I had no idea what it was like and the feeling of being in front of the screen watching your money increase not in hours or minutes, but in the second it is definitely priceless. Even in the first two weeks, today it is still very profitable to invest in CUB because last week it was only $2 and today it has more than doubled its price.
In addition to the CUB I also had access to BRO-Fi and some tokens I delegated to the @brofi account and so far the return has been very gratifying. Since I sold my BRO tokens previously to buy UTOPIS, I will now be able to recover the amount I had through passive income.
So it currently looks like this:
1 - Get 20,000 LEO staked | Current 9,301.535 LP
2 - Reach the status of Dolphin 5,260.7 HP | Current 2,283.865 HP;
3 - Have 500 UTOPIS | Current 150 UTOPIS;
4 - Have 10,000 CTP staked tokens | Current 2,750.27 CTP;
5 - Get 500 INDEX | Current 110 INDEX;
6 - Have 5,000,000 SPORTS | Current 3,275,569.156 SPORTS;
7 - Get 100 LBI | Current 25 LBI;
These are my 7 current goals that will make me achieve them throughout the year. I hope I can get them all because I will be very satisfied. It is always rewarding when we are successful even if the challenge is small, but the important thing is to always move forward and never give up.
My LEO participation was reduced because I used a part to invest in CubDefi.com and I don't regret it, as I believe that in the not-so-distant future I will replace the amount I removed and I am currently stacking as much as I can to be prepared for the future airdrop that we will have for ProjectBlank.
So ... until next month and I hope to see if I can get a little closer to my goals.
PS: This is just a personal opinion and should not be taken to any kind of professional analysis to take certain investment attitudes as the basis for this post. Any decision must be made exclusively by you.

Versão em português
Finalmente consegui fazer o artigo sobre metas no primeiro dia do mês. Abril tem tudo para ser um ótimo mês muito melhor do que foi março. Acredito que muitos hivers estão bem animados para os próximos meses. Foi uma grata surpresa ver HIVE chegar a $1 mas infelizmente não durou muito. O importante é ver que estamos no caminho certo.
Durante esses meses acumulando diversos tokens, hoje muitos podem imaginar que valeu muito a pena fazer isso pois com a valorização do HIVE é gratificante ver nossa conta recheada de dólares. O melhor disso é saber que é apenas o começo pois atualmente imaginar HIVE a $1 é pensar muito pequeno não é mesmo? Temos que pensar em no mínimo $2, $5, $10...
Como havia dito no ultimo post, decidi mudar a forma como eu estava estipulando minhas metas mensais, pois em algumas não estava dando certo pois não adiantava eu colocar alguns desafios ousados objetivos sendo que naquela respectiva comunidade eu não me dedicava tanto. Então criei essa forma de meta anual e a cada mês vejo como está meu progresso.
Todos sabem que uma das melhores coisas para nos ajudar a seguir em frente em nossos caminhos crypto é através de metas. Sempre irão nos manter inspirados e motivados a querer alcançar nossas metas. Um dos segredos também para o nosso sucesso é através do engajamento, essa sem dúvidas é a chave que todos buscam para se dá muito bem por aqui.
CUB, o responsável de desviar meu foco
Para quem não sabe, o CubFinance praticamente foi lançado no início de março e foi o começo de uma jornada próspera e emocionante da LeoFinance com o universo DeFi. Posso dizer que no bom sentido, CUB me fez mudar radicalmente meu foco pois vi pela CubDefi.com uma oporunidade única de me ajudar a buscar minha tão sonhada liberdade financeira.
Não tive sorte como muitos de começar no primeiro dia quando a plataforma foi lançada, mas entrei no segundo dia apesar de não saber muita coisa sobre DeFi e era minha primeira experiência em ser um provedor de liquidez. Por isso que eu comecei a vender alguns tokens que eu não uso e que estava guardando e também vendi alguns cards de Splinterlands e que me ajudaram a juntar um boa grana.
A primeira semana foi algo surreal e não fazia ideia de como era e a sensação de ficar na frente da tela vendo seu dinheiro aumentar não em horas, nem em minutos, mas em segundo definitivamente não tem preço. Mesmo nas duas primeiras semanas, hoje em dia ainda é muito lucrativo investir em CUB pois semana passada estava apenas $2 e hoje mais que dobrou seu preço.
Além do CUB teve também minha entrada para o BRO-Fi e alguns tokens eu deleguei para a conta @brofi e até agora o retorno está sendo basntante gratificante. Como eu vendi meus BRO tokens anteriormente para comprar UTOPIS, agora poderei recuperar a quantidade que eu tinha através da renda passiva.
Então atualmente está assim:
1 - Obter 20,000 LEO staked | Atual 9,301.535 LP
2 - Chegar ao status de Dolphin 5,260.7 HP | Atual 2,283.865HP;
3 - Ter 500 UTOPIS | Atual 150 UTOPIS;
4 - Ter 10,000 CTP tokens staked | Atual 2,750.27 CTP;
5 - Obter 500 INDEX | Atual 110 INDEX;
6 - Ter 5,000,000 SPORTS | Atual 3,275,569.156 SPORTS;
7 - Ter 100 LBI | Atual 25 LBI.
Esses são os meus 7 objetivos atuais que me farão alcançá-los no decorrer do ano. Espero que eu consiga obter todos pois estarei bem satisfeito. É sempre recompensador quando conseguirmos obter êxito mesmo que o desafio seja pequeno, mas o importante é sempre seguir em frente e nunca desistir.
Minha participação LEO houve uma diminuição pois usei uma parte para investir no CubDefi.com e não me arrependo disso, pois acredito que num futuro não tão distante irei repor a quantidade que retirei e atualmente estou empilhando o máximo que posso para está preparado para o futuro airdrop que teremos para o ProjectBlank.
Então... até o próximo mês e espero que ver se consigo me aproximar um pouco mais dos meus objetivos.
PS: Essa é apenas uma opinião pessoal e não deve ser levada a nenhum tipo de análise profissional para tomar certas atitudes de investimento como base neste post. Qualquer decisão deve ser tomada unicamente exclusiva por você.

Thanks for reading so far. If you liked it, give that strength with your upvote and rate me. Feel free to leave a comment .Thanks guys!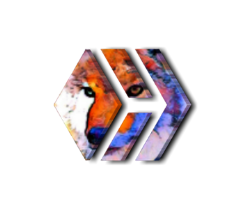 Posted Using LeoFinance Beta