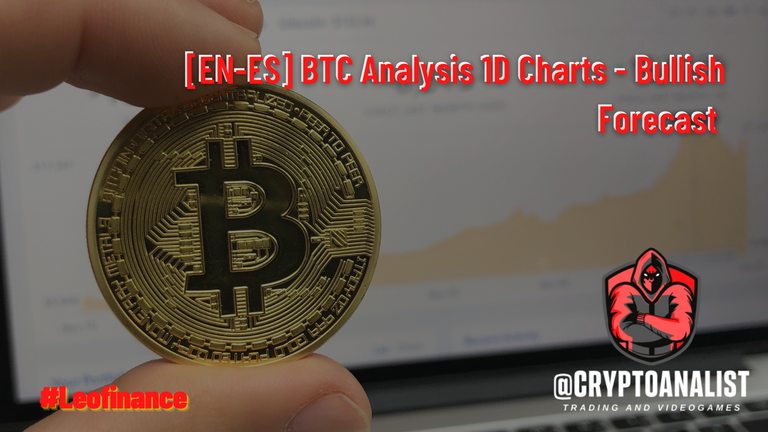 Image created and edited in CANVA
The BTC is in a current uptrend that could reach again highs already touched in the past, where if this happens my forecast is totally positive for the asset as it is right now. Although I don't have many Bitcoins stored in my wallets, my current investment strategy is based on accumulating little by little average prices that I consider good to do, since according to my forecast it's totally bullish in the medium and long term.
El BTC se encuentra en una actual tendencia alcista que pudiera alcanzar nuevamente máximos ya tocados en el pasado, donde si esto sucede mi previsión es totalmente positiva para el activo como lo es ahora mismo. Aunque no tenga muchos Bitcoins almacenados en mis billeteras mi estrategia actual de inversión se basa en el acumular poco a poco en precios promedios que considere que sea bueno hacerlo, ya que según mi previsión es totalmente alcista tanto en el mediano como en largo plazo.
What do I see in the charts at the moment? - ¿Qué veo en los gráficos en estos momentos?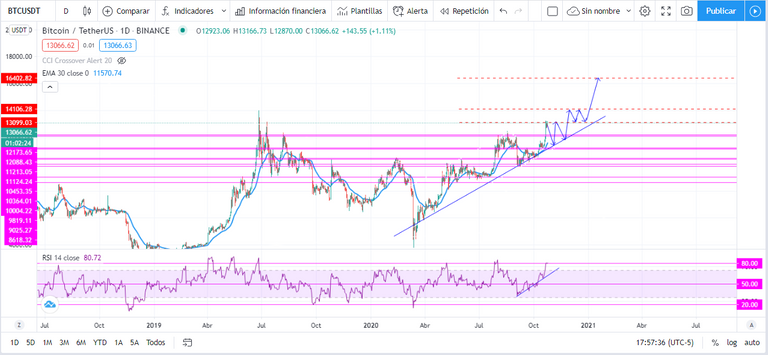 Capture of TradingView
In 1D charts, I can see that the BTC has a clear upward trend, which I could paint with a blue line in the chart, also according to the next "Resistances" that I could find in the price, I placed them with red lines approximately in the levels of $13099. 03, $14106.28 and $16402.82, these points are my current targets to take partial profits in case a correction can happen, of course I parameterize this through Binance which is the Exchange I use to invest in cryptoactives.
Soon I will be analyzing more assets especially the LEO and see what is the scope of this.
En gráficos de 1D, puedo observar que el BTC tiene una clara tendencia alcista, la cual pude pintar con una línea de color Azul en el gráfico, también según las próximas "Resistencias" futuras con la que pudiera encontrarse en precio, las coloqué con líneas de color rojo aproximadamente en los niveles de $13099.03, $14106.28 y $16402.82, estos puntos son mis actuales objetivos para tomar ganancias parciales en caso de que pueda suceder una corrección, por supuesto esto lo parametrizo a través de Binance que es el Exchange que utilizo para invertir en criptoactivos.
Próximamente estará analizando mas activos especialmente el LEO y ver cual es el alcance de este.

Join our **"Social Networks", it is very important because through them we will be publishing many surprises, raffles and much more...
Únete a nuestras "Redes Sociales", es muy importante ya que mediante ellas estaremos publicando muchas sorpresas, sorteos y mucho mas..
---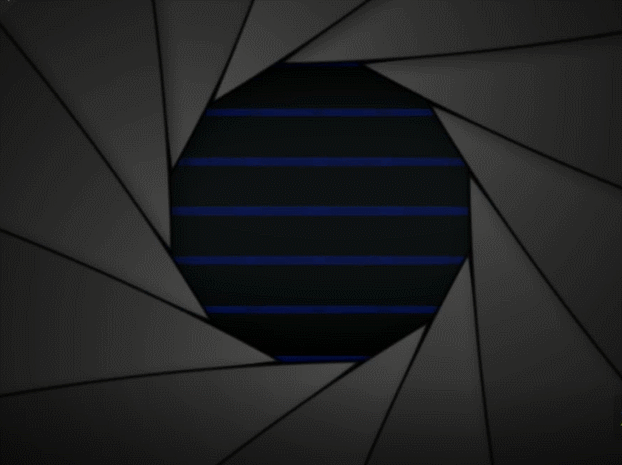 ---
Posted Using LeoFinance Beta