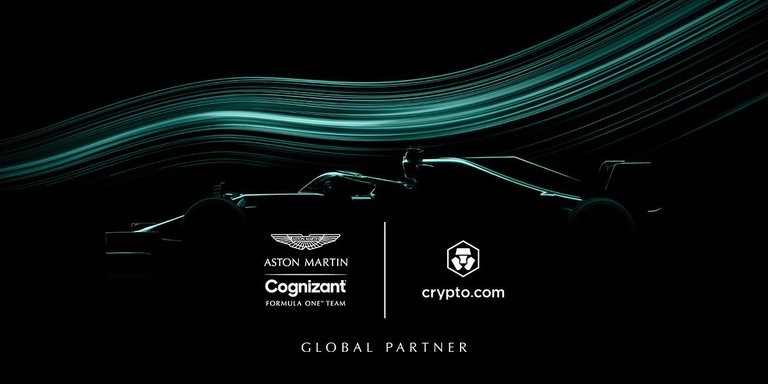 source
Over the last 20 years we have seen the changing of the guard as advertisers come and go with the branding of the Formula One cars. In the 1970's and 80's and up until the mid 1990's it was dominated by cigarette companies. Only an advertising ban prevented them from continuing and we all thought that this would cause problems replacing that lost revenue with new sponsors.
High technology as in house hold name computer manufacturers jumped in filling the void and earlier this month the first crypto exchange has now got involved. Crypto.com signed up with Aston Martin on a multi year deal making them the first to venture into this sport.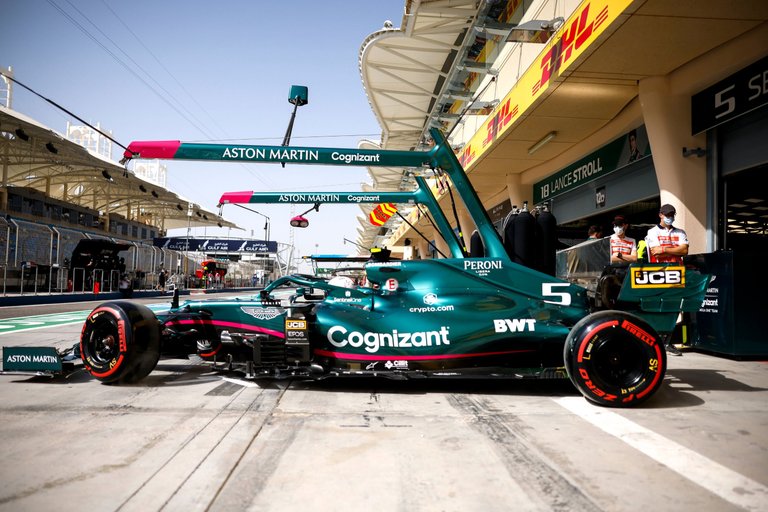 source
If you look close enough the Crypto.com is just above the much larger Cognizant lettering. Obviously they have spent a small fortune, but also haven't broken the bank and many won't even notice it. I believe it was paid to get them access to the wealthy client base as what better target is there in the market than a sports car owner.
Aston Martin wants to be seen as new and trendy and up to date with it's image so adding crypto will also make them current. Crypto has come a long way in just the last year as everything related with crypto was fud and all we heard was scam this and scam that. It is interesting to think that a prestigious company like Aston Martin is now discussing blockchain and crypto when what seems like 90 percent of the world still doesn't quite understand what is going on. Things are changing rapidly and us being in it already may not realise how quickly things are transforming around us.
Crypto.com has been around since 2016 and has a reported 10 million users which is possible as that could be the number of wallets they are counting. They are still small fish in the big sea when it comes to volume however as Crypto.com comes in at 23rd overall. I have never heard of them and if a crypto exchange was going to get involved you would have thought of Binance immediately or another well known one. Crypto.com is obviously ambitious enough to attack a sector that is loaded with cash and up and comers.
It does make sense to get involved in what is a high tech sport with global appeal. This will allow them to tap into a new market by buying there way in. The sponsorship has allowed them access to literally hundreds of companies that are already involved in this industry, but more importantly Aston Martins cherished customer lists. No doubt carefully planned and orchestrated advertising campaigns will be released over the next year or two and will be interesting to see how much they grow as an exchange.
I do expect over the next few years we will see other exchanges advertising more as this side of the finance world becomes more mainstream. We may even see names of crypto currencies emblazoned down the sides of the cars, but first the exchanges no doubt.
Posted Using LeoFinance Beta