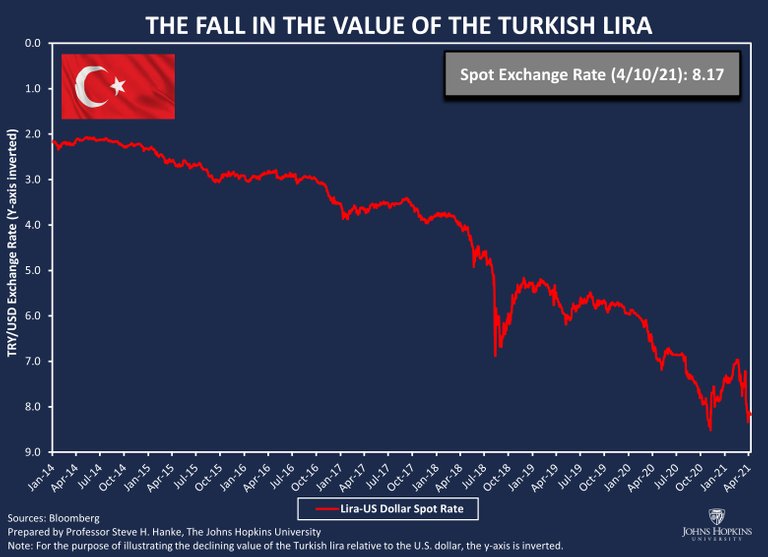 source
Over the last month the Turkish Lire has depreciated by over 11% so in normal conditions the majority of people sit it out hoping for a recovery. These days that is not the case though as there are plenty of "safe havens" where one can withdraw fiat and buy Bitcoin or Ethereum. This is exactly what the Turkish people have been up to looking at the chart below.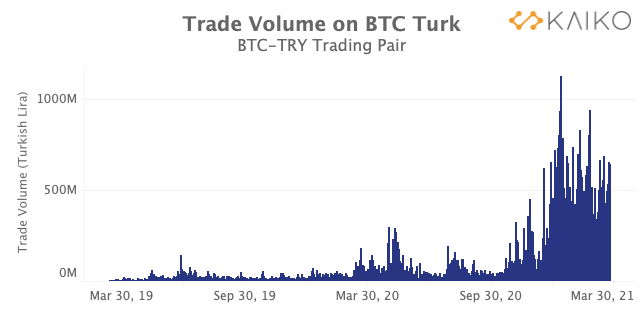 source
These figures are from Turkey's number one exchange BtcTurkPro and it shows a pretty picture especially from the beginning of this year. The trend is to get out of the underperforming currency in order to not lose what you have worked so hard to earn.
Governments are doing a great job of speeding up mass adoption with out any help from outsiders. If you have incompetent people in charge then this will be repeated around the world and why every policy or cabinet change needs to be thought of more carefully.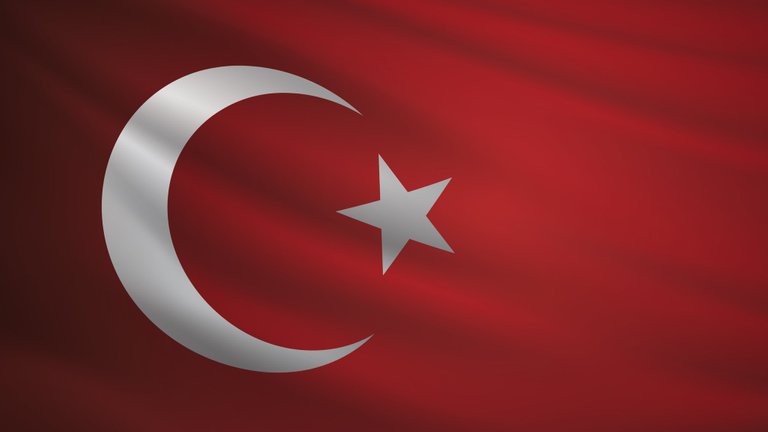 source
The market average for Bitcoin in Turkey is at 94% which is above the world average of 77%. the Turkish people can thank their new finance minister for this mess as he has done them a massive favor. by buying in now they are surely going to benefit from the upward curve in the price of BTC wiping out the losses they had from holding the Turkish Lire.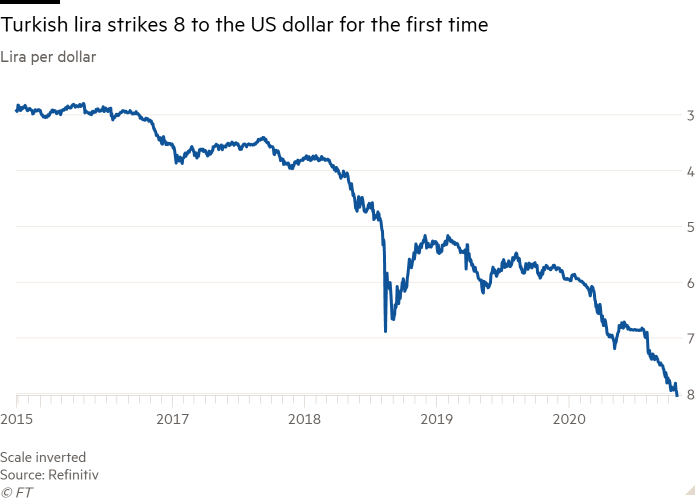 source
Dropping from 3/1 to 8/1 in 5 years is not a great picture if you are Turkish and understand what they are feeling. In South Africa we have seen a similar picture emerging with the Rand dropping from around 10/1 to 16.50/1 in a similar time frame as the Turkish.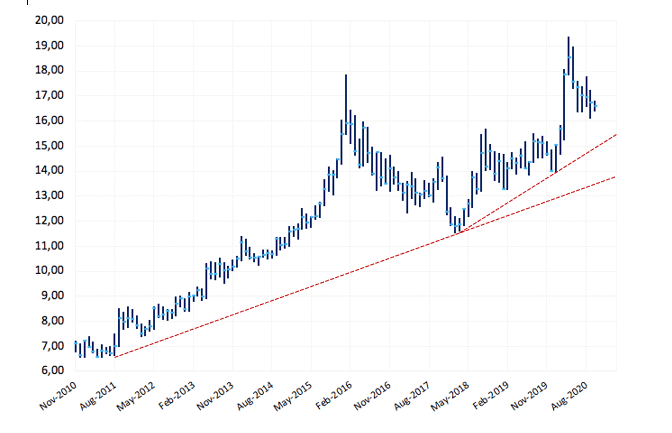 source
The South African Rand looking great except this shows the devaluation and how much it is weakening.
Funny to think even just 1 year ago if anyone had moved their funds into Bitcoin they would be over 20 x wealthier today. Hind sight is a wonderful thing but when you are faced with this type of depreciation you don't really have a choice.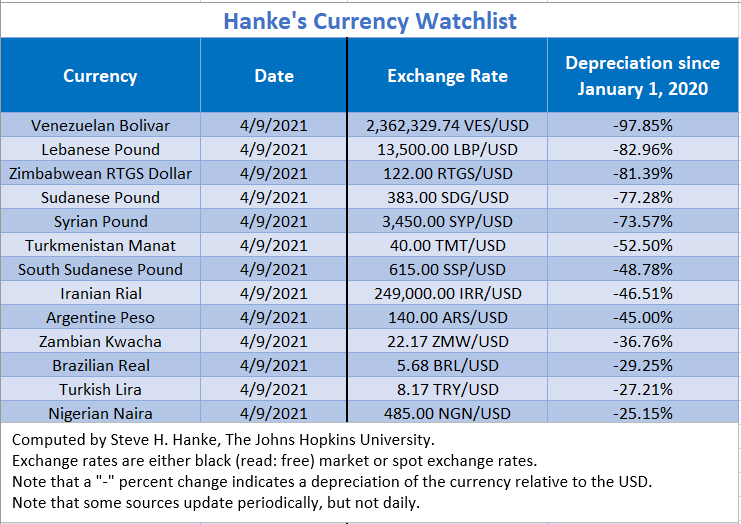 source
Not a great list to have your country featured on.
I find it a damn cheek when Governments want to try and prevent people getting into crypto by adding regulations when they can't even run the economy. Having ministers who know what they are doing in a specialized field should be a pre requisite and not a buddy system. The head of the Army in South Africa is a qualified nursery school teacher which sums up the mess around the world.
Posted Using LeoFinance Beta