I have changed all of my coins in my leodex reward wallet by adding them to the vote multi plier. We don't look at tags and you just never know what you are missing out on when you vote. For instance this post has 8 tokens available for curation.
I have talked about the Vote Multiplier tool on Leodex before and why I think it is the best tool for growth on Hive. the amount of tribes with their own tokens is growing and there will be loads more added continuously.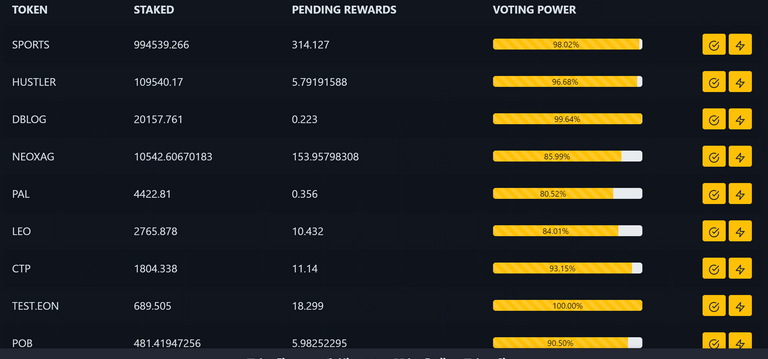 We cannot be expected to support all the tribes as that would be virtually impossible with just one account. If you are like me and struggle with the idea of having 10 alt accounts floating around for curation on these tribes then the Leodex Vote Multiplier is your saving grace.
Click on the lightning box to open up the vote multiplier and adjust accordingly to whatever you believe is best. Everyone works differently and is busier in some tribes more than others. If you aren't using this tool it is worthwhile doing as you are throwing rewards away that you don't even know you are doing it.
I just don't believe in giving out 1% votes as when I offer support and reward on what I like I would like to be seen as giving generously. I think this thinking boils down to the days when my Hive vote didn't even register for about 6 months and had no clue that curation rewards could be so worthwhile and a boost to growing ones account.
Lately with tokens such as proof of brain and cine there are many users I support in those tribes or using those tags so this makes sense to add the vote multiplier on those tribes to the vote multiplier. Just because you are voting on a Leofinance post it doesn't mean that you only earn Leo and Hive, but there will be others depending on the tags used by the author.
Palnet (PAL), Neoxian and Click track profit (CTP) were the main ones up until a few months ago as they were generic. Proof of Brain can now be added to that list and it is extremely worthwhile if you haven't added it already. Just checking my wallet I have over $170 worth in value and this is mainly being accumulated by curation these days.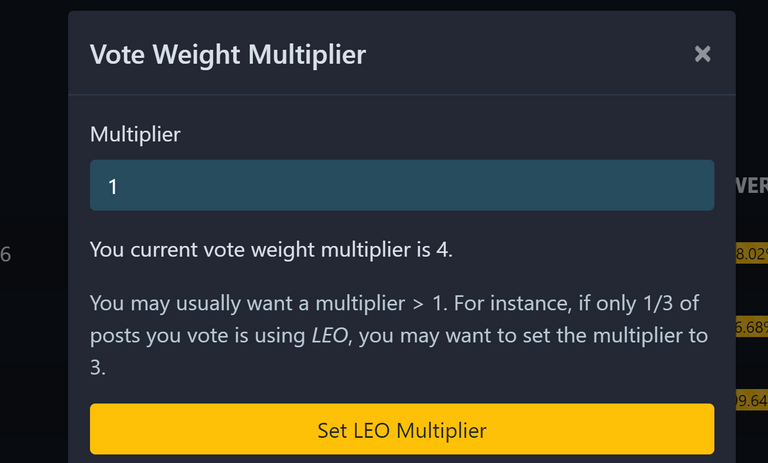 Adjust accordingly depending on how many times you vote in a certain tribe. I am voting more these days in Leofinance so the multiplier will be changed from 4 to 3.
3 months ago I was targeting making 1 Leo per day through curation and by earning and staking daily that is now jumped up to 3 Leo per day mainly due to the Leodex Vote Multiplier. By using the 4 x multiplier I can give out 25% votes yet they are in fact 100% votes allowing me to spread my free 10 votes daily amongst other tribes as well. Those tribes will also be on the vote multiplier so in theory I can get 4 x the amount of votes completed or more depending on the settings you use.
I have only been using this tool this year and I am a huge fan and wished I had known about it sooner. This is why it is important to try new things and not be stuck in your ways like I was with Hive Engine which I rarely use now. Just shows you by being stubborn can actually cost you and this is a lesson learned.
Posted Using LeoFinance Beta