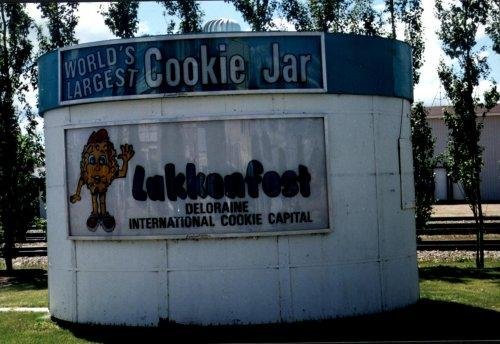 source
So I selected the worlds largest cookie jar to try and fill. Go Big or go home.
I have been taking the time to educate myself on the fundamentals of trading over the last month and will carry on doing so for the foreseeable future. This is a skill that can earn you a decent profit no matter where you are in the world as long as you have an internet connection and in my case a laptop.
The difference of just taking the time to learn and understand is of paramount importance as trading is a game leveler if you just jump in. I cannot compare myself to a few years back when I just jumped in blindly thinking I would make it big on every trade. Everyone is a winner as we know that is never the case.
Stop Loss
Over the last week I had done some trades and for the very first time added stop losses as security which is a no brainer. I had one triggered on purpose earlier so I could really understand making sure what I had put in place was correct. It was $0.50c well spent as it gave me peace of mind.
I wonder how many people trading don't even do the basics like stop losses and is a bot like a man when you buy something that has instructions. I used to be that person who never followed steps and always ended up with spare parts left over but these days with age I suppose have learned to look at the fine print.
These days every buy in that occurs I place a stop limit at the same time and as the coin moves up in price I also adjust the stop limit accordingly. Crazy to think I never used to do this as we all know taking profits is why we trade and it is a lot more fun when your time is profitable.
This year is my first bull market and have some high expectations overall. I am not after life changing rewards just yet, but at least amounts that will make a difference. One doesn't have to be a genius when everything is going up around you but at least use common sense and do the basics right.
I have heard of many that have gone from $10 000 to $1 million in one bull market so anything is possible over an extended period. This bull run would be great if it could last into the new year giving us a good 9 months worth of earning. One never knows however so hoping for a decent length of time anyway to try and make a difference to my real life earnings. After Covid lock downs it would be good to put a boost back into the piggy bank. Time will tell, but I am super hyped and positive on what could be.
Posted Using LeoFinance Beta