For those of you that don't know Lunar Crush monitors and ranks crypto via social media using their special algorithm. This is the last 24 Hour ranking and Hive just missed out even though we had a decent price pump. We didn't make enough noise as many of us were sleeping lol.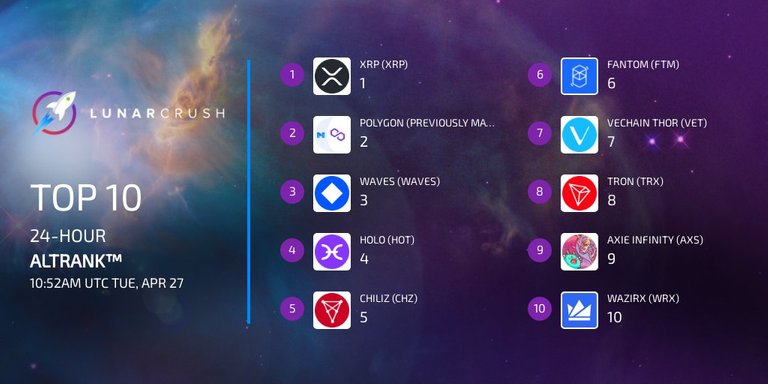 source
Here is Holochain's current score who have now moved up into 2nd place on the rankings today. If we compare these to Hive's further down then you can see what an opportunity we have. Look at Twitter and Reddit compared to Hive's and they have nothing on Reddit. The Twitter number we know we can change with Project Blank or maybe even before that is launched. We have no clue WEN this is going to happen.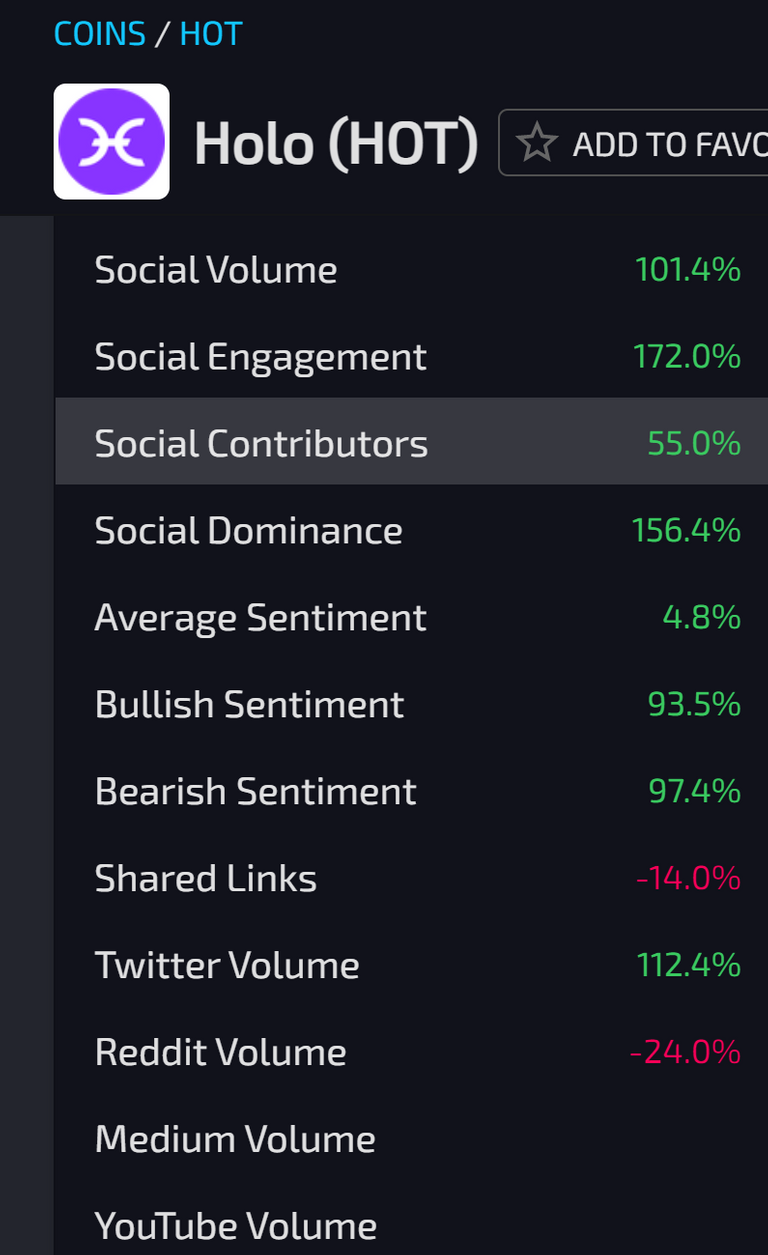 source
Last night whilst Hive was starting to ape I was "studying" the Lunar Crush site seeing how everything works. Trying to understand the differences in their scoring algorithm which to be honest I didn't lol. What I did do was grab the data so anyone interested can get some ideas.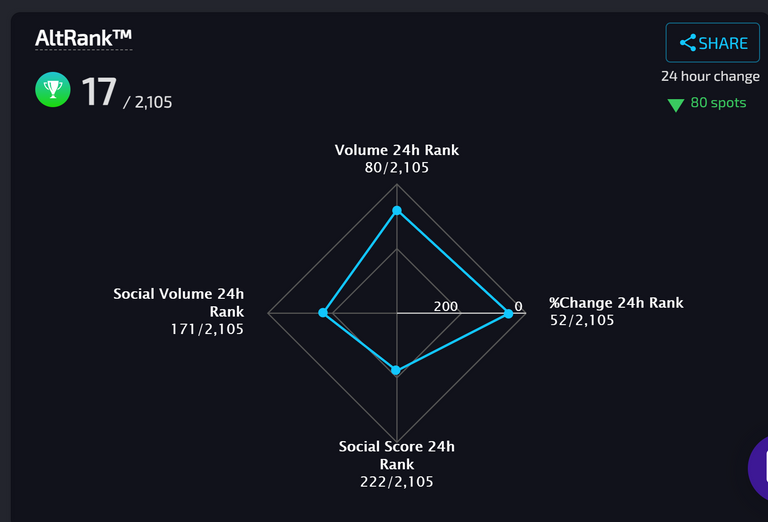 This was the peak of our ranking last night and to be honest on the social side checking out Twitter we were rather quiet compared to normal.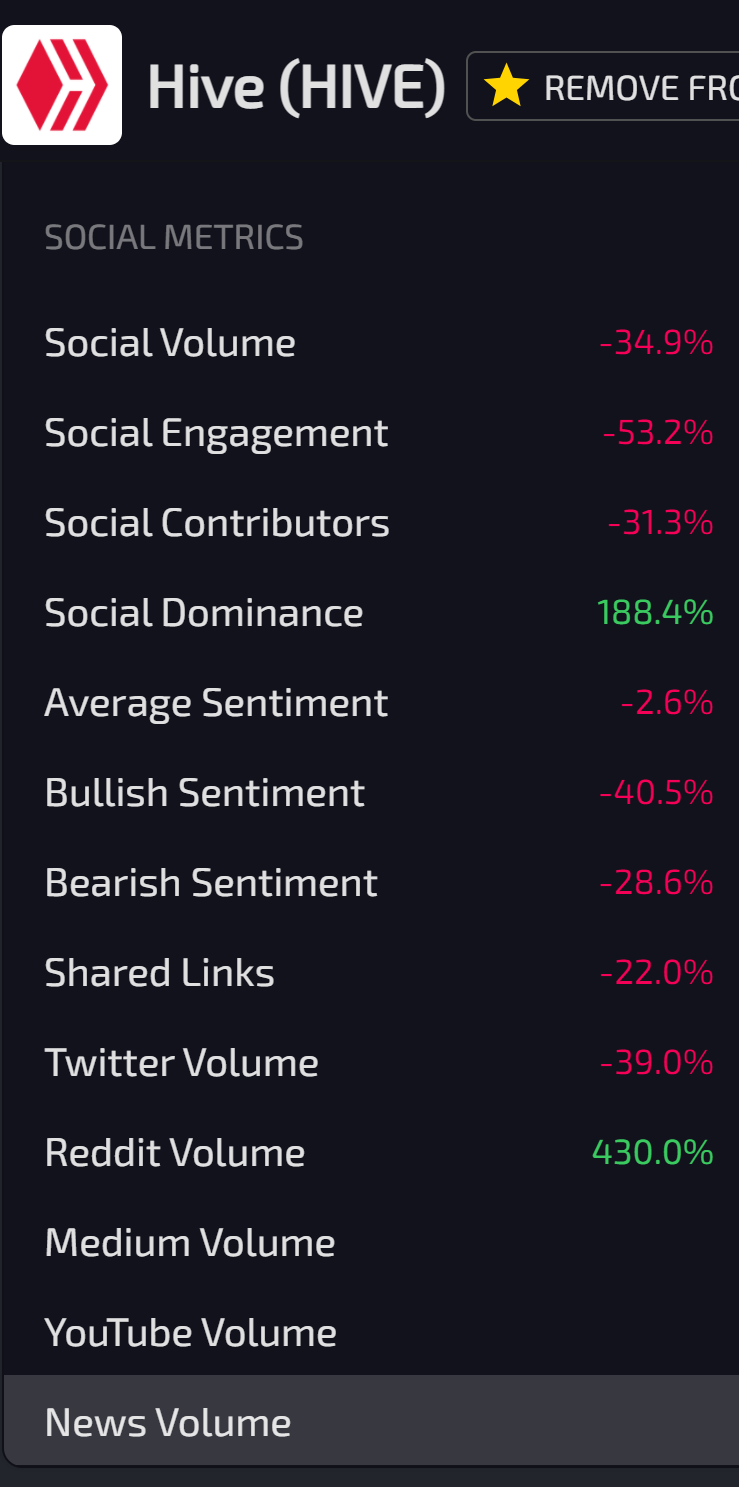 source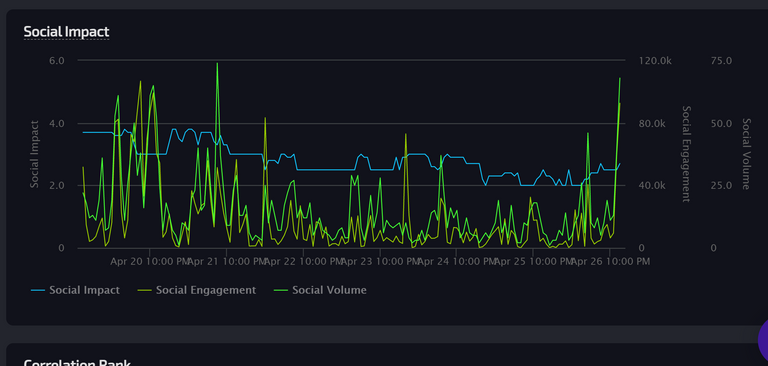 source
Again this is at the peak of Hive being close to 80c and as expected the social engagement picked up boosting the Alt ranking score. Would and extra 1000 Project Blank "tweets" made a difference or 10 000 I don't know as Twitter was rather quiet. Look we can't be up at all hours so that is understandable as it was 3am in the morning where I live when this happened. I wasn't sleeping when Hive was doing it's thing as it is impossible as the mind does things.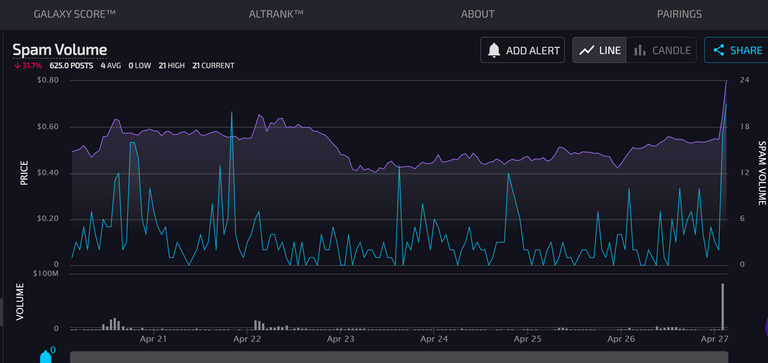 source
Similar to the graph above and this is not rocket science as the more mentions of Hive increases as the price goes up. At the time Hive was setting Binance on fire compared to the other alts more than triple the daily increase in percentage creating FOMO.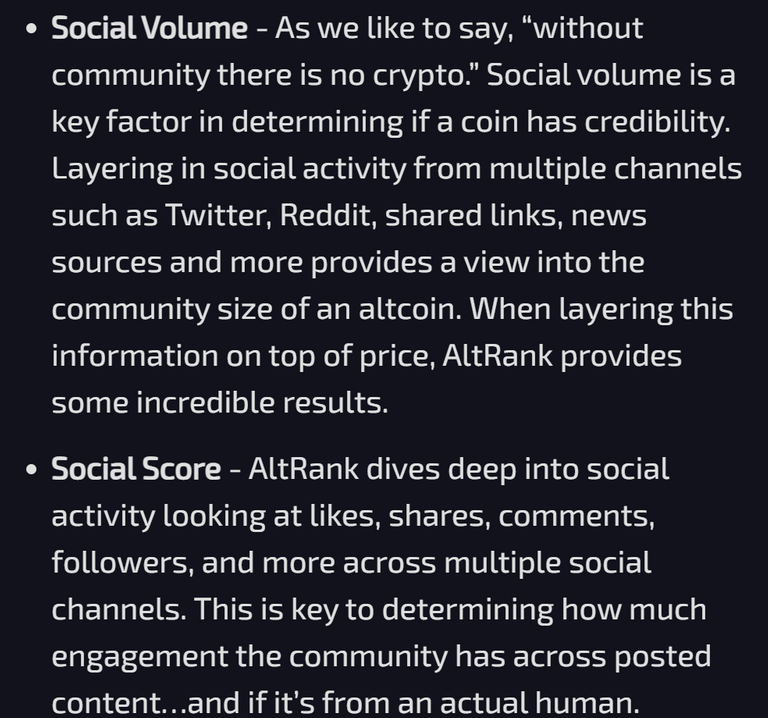 source
Trying to understand this site so we can clearly use it to our advantage is I believe the key to tapping into the potential of Project Blank and the Hive/Leo community. We are real people and not bots which goes a long way calculating the scores/ranking. We have a community that cannot be matched and that is our trump card over all the others in the crypto world.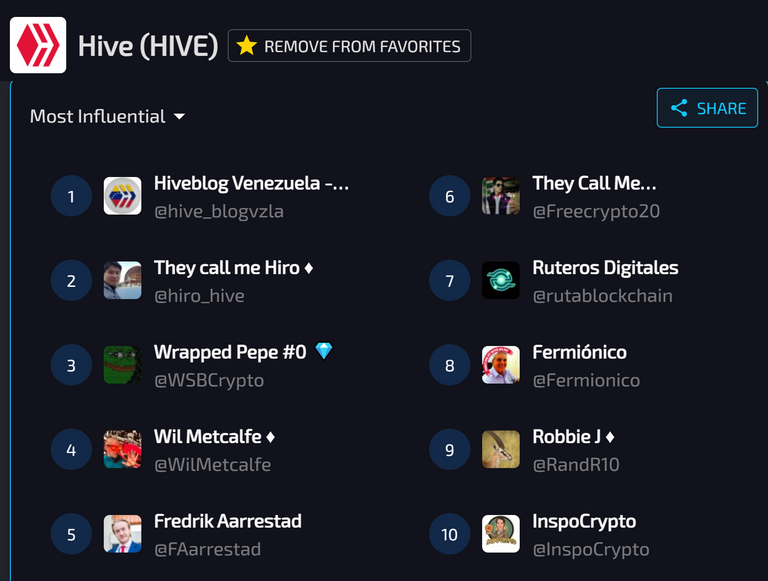 source
Over the last 24 hours the most influential Hive shillers has changed somewhat which is good to see new names appearing. @nathanmars and the crew can't be doing this everyday especially after they have been busy over the weekend. I am sure once Project Blank appears we will have some new names to add to this list like @taskmaster4450le and the rest of all of us ie the Hive community. We all like new toys.
Posted Using LeoFinance Beta