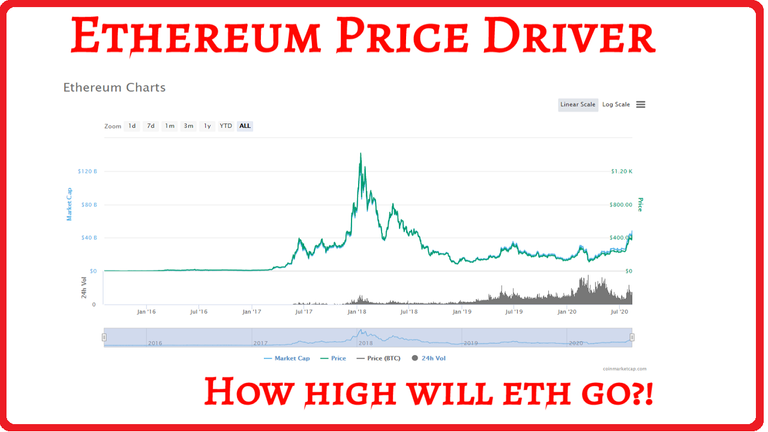 Ethereum Price Drivers
The Ethereum price driver is a few things. Right now obviously defi is huge, but what drove the 10% ETH spike today?
Key Ethereum price drivers include:
Microstrategy calling bitcoin "superior to cash"
Eth 2.0 hype
Defi applications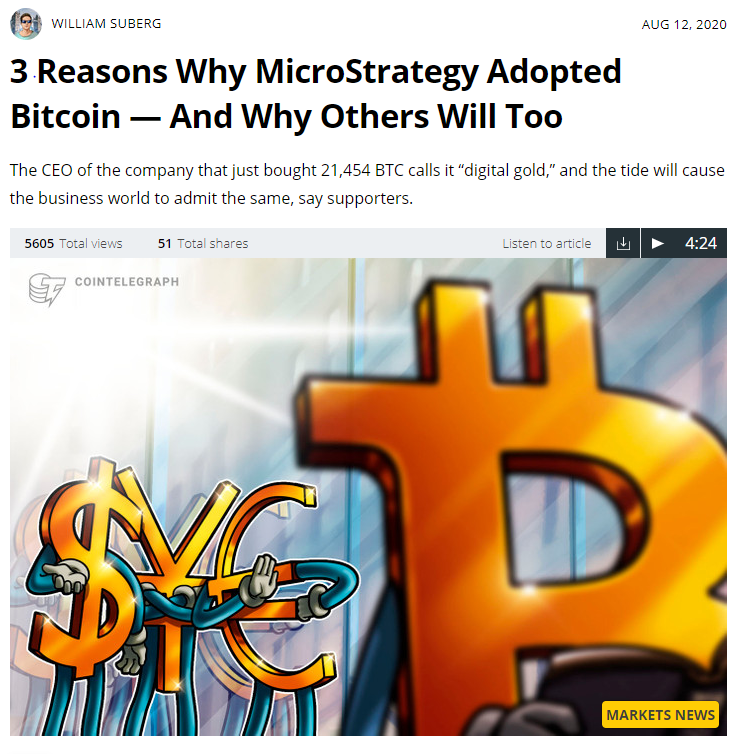 Source: Cointelegraph.com
Why Microstrategy is a big deal
Microstrategy is a business analytics company like SAP that recently bought up roughly 21,000 bitcoin as a hedge to inflation, and it's expected that other companies like it will follow in the company's footsteps.
With the political environment now companies are beginning to value fiat currencies and finally listening to the message the blockchain community has been saying for over ten years now, bitcoin is digital gold!
Though this connection is not officially stated it's a driver of Ethereum's recent price increase, I think it is. Because when people make a lot of profit in one coin, they move that profit oftentimes to another, which I think is ETH right now...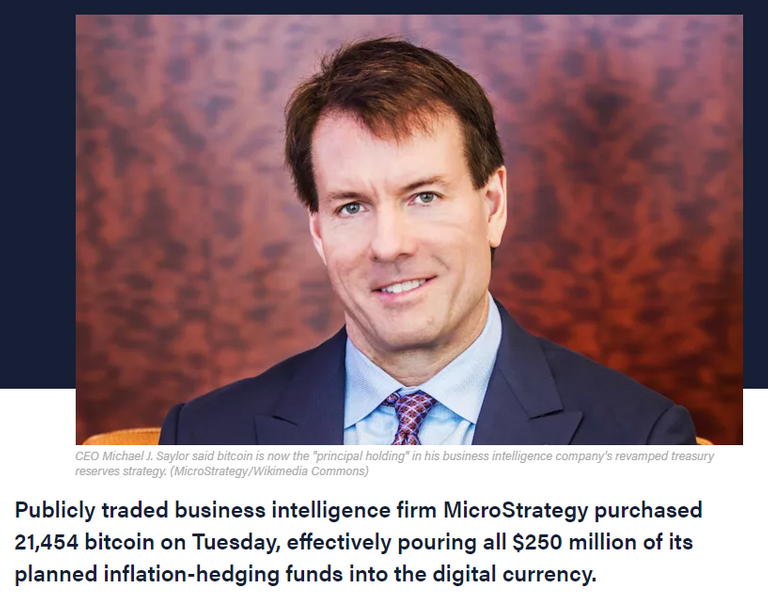 Source: Coindesk.com
Ethereum 2.0 hype
Another driver is definitely going to be surrounding the 2.0 upgrade. Since it's not officially known when it will be implemented, there are many investment firms closely monitoring the price and the slightest movement can trigger serious fear of missing out.
FOMO is not something to underestimate and we may never see Eth at this price again, who knows we could see it go past it's previous all time high in a matter of months. We've all seen it happen before, well if you've been around blockchain longer than 3 years.
You know what this means?
Well if things play out like they have been lately then I expect soon Cardano will follow and see a nice uptick. Some of the people who made profit from the ETH gain are going to hedge and buy up other alt coins, and I think ADA is the first choice for a lot of Ethereum holders.
If you're buying up Ethereum right now, I would probably wait and put that money in ADA instead. Then, once ADA goes up you can consider where ETH is then, so it will be a better time to buy in a few weeks if you ask me!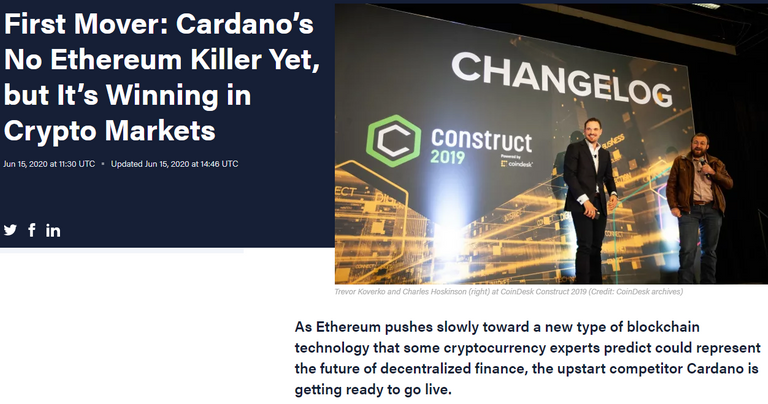 Source: Coindesk.com
I am not a financial expert, this is my opinion only! So DYOR please :)
---
Sources
Image Thumbnail - https://logomakr.com/
---

Posted Using LeoFinance