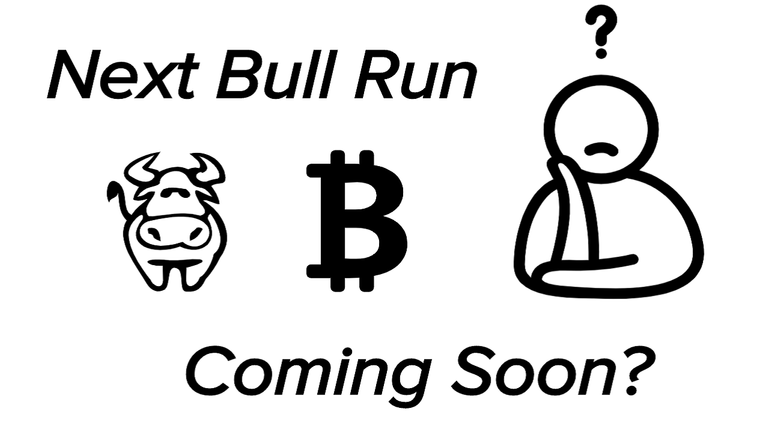 Is the next bull run coming soon?
What will trigger the next crypto bull run? Is it coming soon?
These are the top 2 questions investors of various blockchains are wondering. So let's do some speculating today.
What are we waiting for?
I think we're waiting on a few things:
Something big with Ethereum; i.e. ETH 2.0
More announcements from major companies hedging their investment portfolio with bitcoin and/or Ethereum
Announcement of a digital dollar
FUD with the USD
Election to be over
Covid to be over
Honestly I started getting a little creative at the end of the list. I'm not exactly positive if COVID and/or the election has much of a correlation with cryptocurrencies but I wouldn't be surprised if it did with potential first time buyers.
I think right now a lot of people are not sure what the economy is going to look like a year from now, compounded by the election I think it might be post the U.S. election until there is more certainty in the overall market. I suspect this may be the case because as of late, there has been more correlation between the U.S. stock market and cryptocurrency.
Crypto Market Review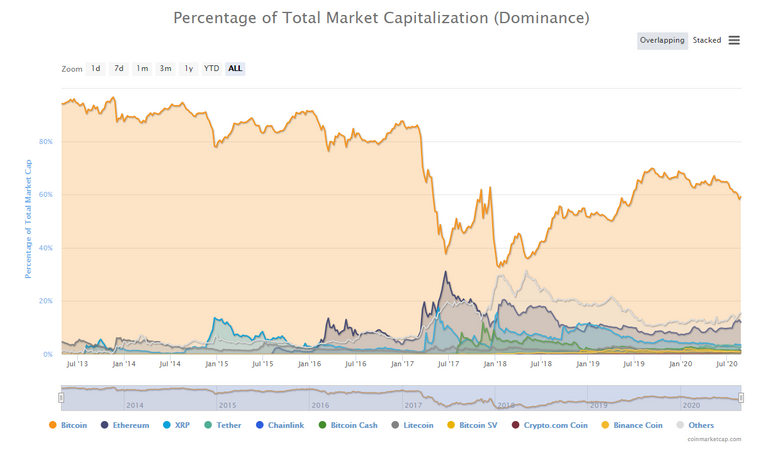 Source: coinmarketcap.com
As you can see bitcoin dominance is beginning to fade and some alt coins are beginning to grow, mostly the recent trending Defi coins are taking a lot of the market share.
I don't think we've seen the end of bitcoin though, I think this may only be the start. If projections play out for bitcoin, we should expect to see a new all time high reached and right now might be the time to hedge your bet and get back into some btc.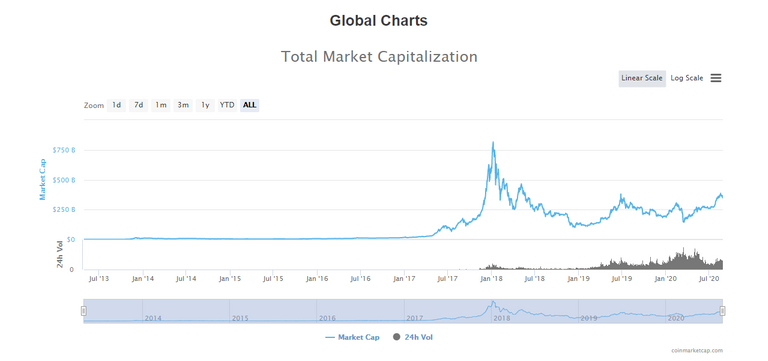 Source: coinmarketcap.com
The overall market looks really compelling if you ask me. This looks almost identical to the disbelief phase of the famous wall street market cheat sheet chart see below.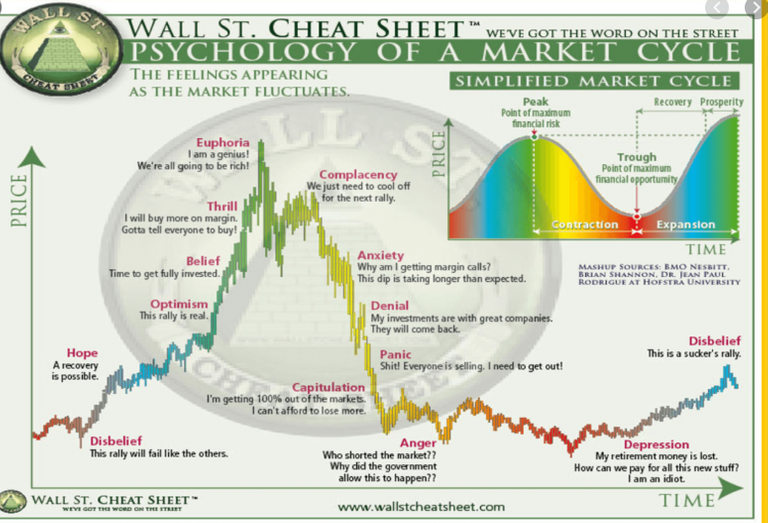 Source: Google Images
Safe to buy now?
Believe it or not, I'd say we're still in an accumulation phase for a lot of cryptos. Even though some have already gone up three times in value, even those may still be safe bets as many alt coins lost up to 95% of their value from 2017.
If things play out like most markets do, most top cryptos should see their previous all time highs surpassed. So, this is a huge investment opportunity across the board and certainly a wave a lot of blockchain investors are experiencing if they were buying back in 2017.
I've mentioned my strategy in previous posts but this year I plan on not diversifying as much and sticking early on with only a few alt coins in my portfolio. The top two alt coins I have my bet on this year are Cardano and Ethereum, because Defi is hot and both these blockchains support various DAPPs/Defi projects.
Cardano might surprise us all though since this year they are going almost fully decentralized, at least they're taking a major step towards that direction with the implementation of Shelly.
DYOR, I am not a financial professional and this is not financial advice
---
Sources
Image Thumbnail - https://logomakr.com/
---

Posted Using LeoFinance