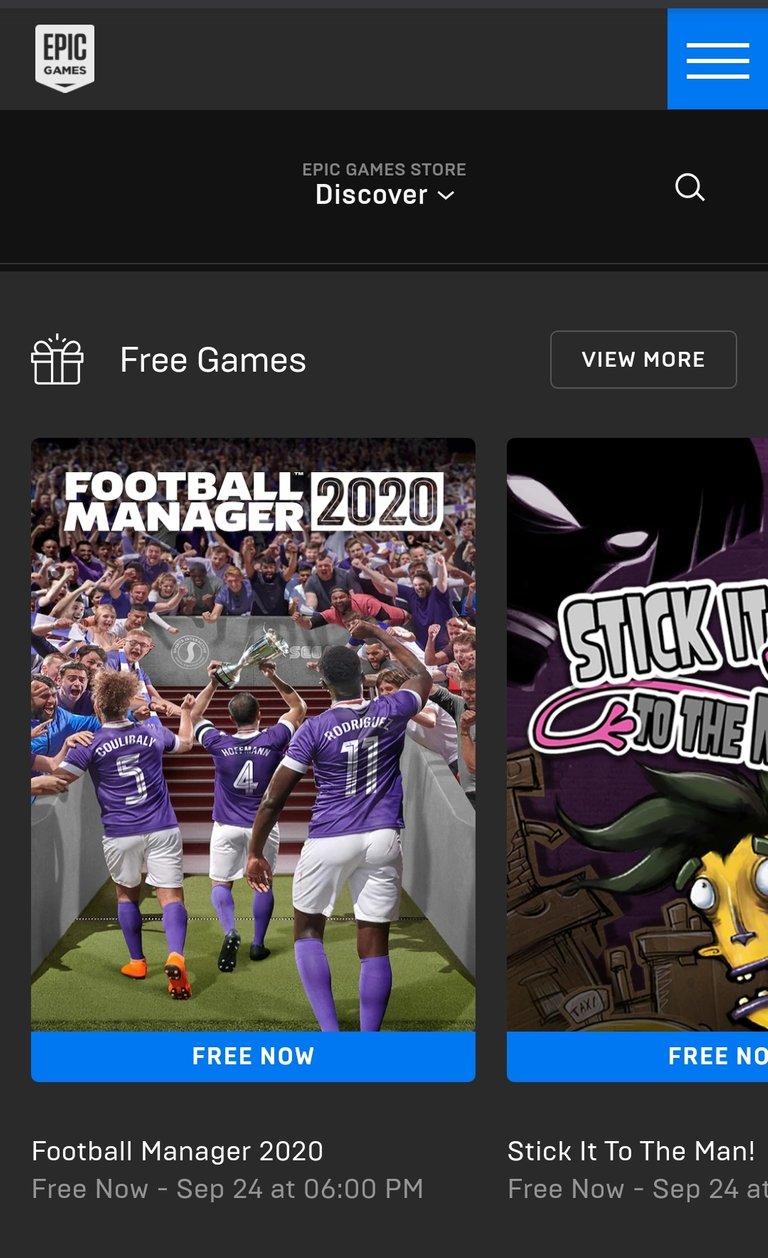 Who doesn't like a free gift? Nobody, we all like to put our hands on something we like for free, so now you can put your hands on an original copy of Football Manager 2020 (no cracked shits that will ruin your nerves) for 0 $/€. A legit original Football Manager 2020 is available for free on Epicgames.com till 24 September and the only thing you have to do is to have an account there!
Here is the receipt for my "purchase" that confirms what I've already said!!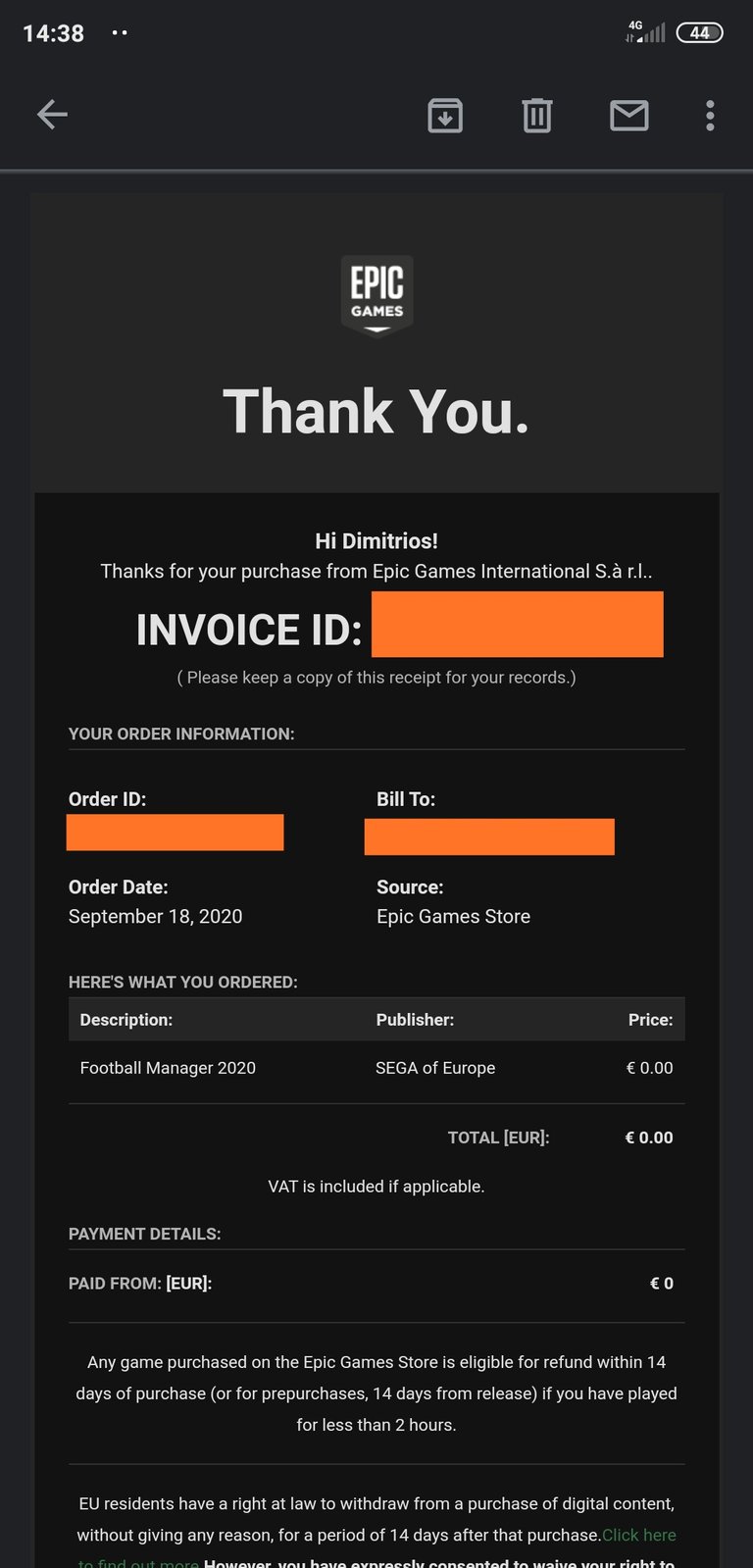 You can also get some other games for free with the most noticeable Watch Dogs 2!! So, if you like gaming and you haven't played these games or you didn't have the money to buy them, this one is a great opportunity to obtain them for free!!
Posted Using LeoFinance Beta