Leo Breakout Is Imminent !35 Cents Is Next If We Break This Level🤫

Where the leo price was in the green in our price prediction if you were to get out the same the following day of august that would have been about 10 percent price has been going up in leo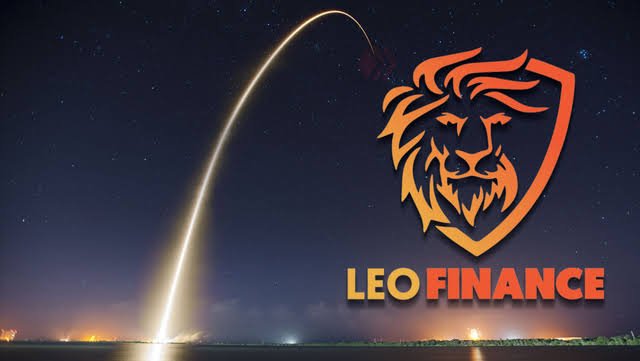 What i'm going to do. i'm going to get rid of this price prediction. if we were to get out we will be pump about 5.91 percent if the market strength is still present in leo the first thing we need to do where price is see whether the market is anticipated to move to and bounce off from this line.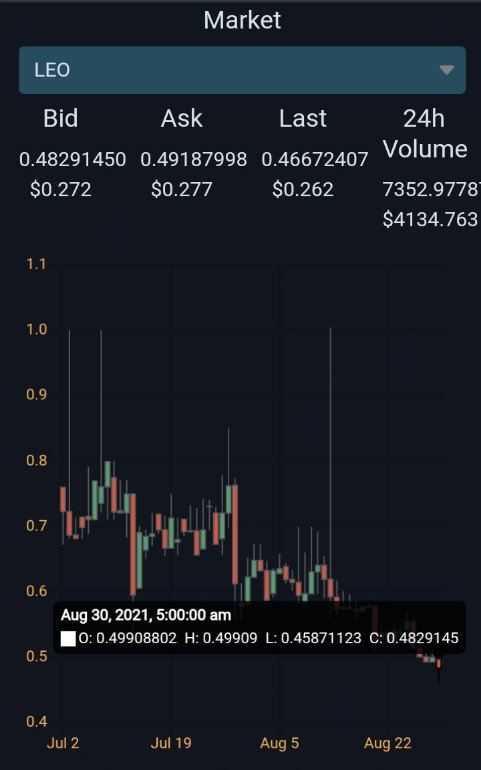 The trend that leo is currently on everyone knows pretty much every market has been in an upward trend leo is not the exception it is doing the same thing price has been going up in leo the ending of august 2021 .
We have to see. what price accomplished on this last completed price bar you can see this is something very important we need to address this week was very good to see the price in leo move this wide .i mean the spread of this price bar is exceedingly wide compared to everything .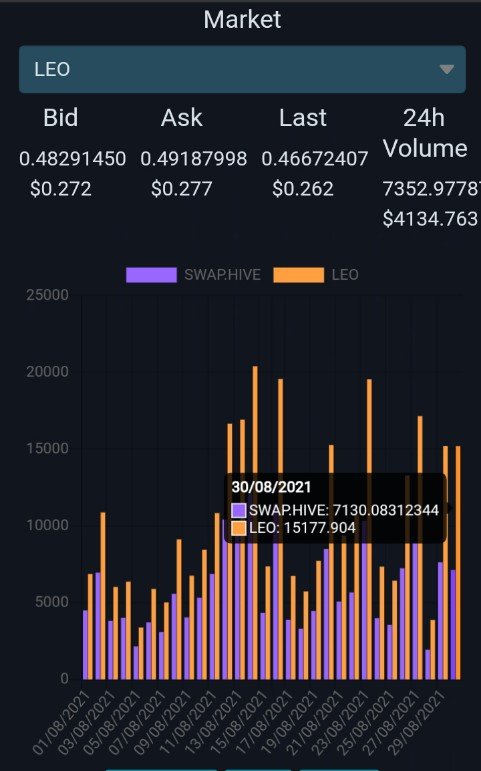 We haven't seen any indication of follow through. if the market in leo was truly strong on the week of august the we should at least seen the price go higher above that particular high. we have to read the price chart for what it is we're taking a break in the price in leo it doesn't mean that we're done with the overall movement .
We are still following the price in leo in this upward line everything is still that realm but we need to be aware that we are seeing weakness entering the market for this market. you can even see the opportunity for leo to see that continuation of strength.
We've seen nothing but strength to the upside it kind of makes you think who in the world would be buying leo at these prices the market in leo we would have definitely seen the price go up to a 30 cents.
Posted Using LeoFinance Beta
---
---