Hello. This is my first bilingual post to the Leofinance community. A few days ago I've created a post for my Turkish friends about this community. I've been reading a lot on here for the last couple months (love it!) and decided to actively engage in the discussions by becoming members of this community. All I know is there's so much that I want to share with you.
About Me
As long as I can remember, from a very early age, I have been involved in the web business. I created my first website using HTML/CSS when I was a child and started to get income with content-based advertising. This was an amazing experience for me. But it was a bit boring that there were no people around me who understood me. So, I joined some online webmaster forums and started to improve myself. Through the years, I made a lot of websites, started making profits with affiliate marketing beside a content-based advertising systems. It has helped me a lot financially. My family lived in a different country. I didn't want to ask for money from them but I had to continue my student life. I was perfectly happy with my life, but I knew that I had more to learn.
After doing some basic research around the web, I decided to start my first investment adventure by buying some liquid domains. These domains names were actively traded on the major marketplaces. I was so glad I found an alternative to my website business.
In late 2016, I discovered Steemit. At that time blockchain was a very new thing for me. After observing for a few months, I decided to create an account.
Leofinance and Me
When Aggroed created the first tribe here I received some PAL tokens on my hive-engine.com account and informed all my friends about this airdrop. But I had no clue what to do with these tokens. There is an old saying in my county, "Sakla samanı gelir zamanı" It can be translated as, "Keep a thing seven years and you'll always find a use for it.". So I decided to keep my tokens. In a very short while, I found LEO tokens on my HE wallet and read that the steemleo tribe has started. I am glad I haven't sold my tokens.
Since then I have been reading the posts in this community. I have learned a lot so far here. I mean more like a ton when I say 'a lot'. And beside this I met some amazing people here. I am planning to share some useful information about Hive blockchain, Leofinance, Hive-engine tokens etc. with my friends and followers. I will write my posts in two languages because some of them don't speak English.
See you in my next posts :)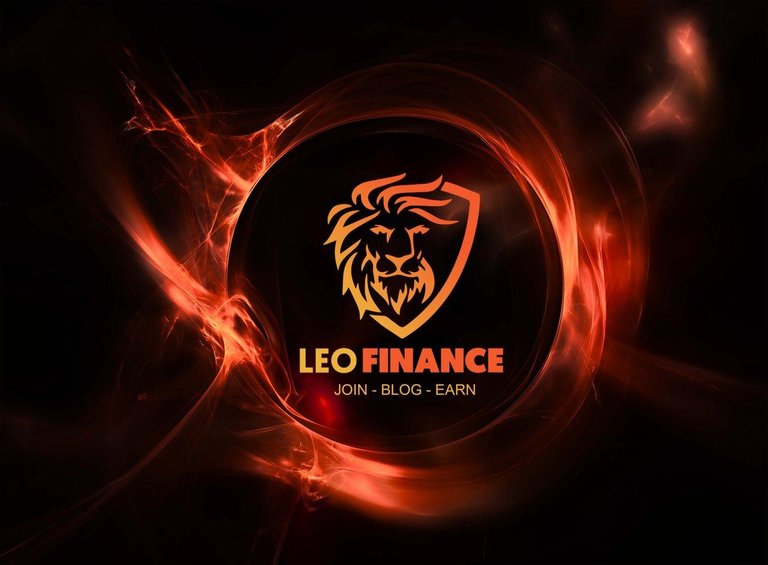 Banner by @mariosfame (Thank you Marios. I have added your username to the beneficiaries of this post)
[Turkish]
Merhaba arkadaşlar,
Bu iki dilde yazdığım ilk Leofinance postum. Birkaç gün önce burada Leofinance hakkında bir post oluşturup sizlerle temel bilgileri paylaşmaya çalışmıştım. Hive blockchaini ile ilgili anlatacağım çoğu şeyi bu topluluk üzerinden paylaşacağım. Sonraki postlarımda Hive ve Hive engine tokenları ile ilgili denemelerimden bahsetmek istiyorum.
Kendimle ilgili kısaca
Çocuk yaşımdan beri web işleriyle uğraşıyorum. İlk olarak HTML / CSS kullanarak ilk websayfamı oluşturarak bu maceraya atıldım. O dönemde çevremde bu konularda bilgili kimse yoktu ve yaptıklarım insanlara boş işler gibi geliyordu. Bu yüzden webmaster forumlarına üye oldum ve burada kendimi web siteleri, online reklamcılık, seo ve benzeri alanlarda geliştirmeye çalıştım.
Çok sayıda websitesi yaptım, sonrasında affiliate marketing de dahil olmak üzere çeşitli alanlarda kendimi deneyip geliştirmeye çalıştım. Ailem başka bir ülkede yaşıyordu. Onlardan para istemek benim için çok zordu :) Ama bir şekilde eğitimimi tamamlamak zorundaydım. Bu anlamda bulaştığım bu işlerin hepsi benim için hayat kurtarıcı oldu.
Sonrasında likit domainlere yatırım yapmaya başlayarak ilk yatırımcılık macerama atıldım. 2016 sonlarında tesadüfen Steemit'le karşılaştım ve böylece blockchain konuları da ilgi alanıma girmeye başladı.
Leofinance ile ilk karşılaşmam
Aggroed buradaki ilk scot tribe projesi olan Palnet'i oluşturduğunda Hive-engine.com hesaplarımıza bir miktar pal token göndermişti. Arkadaşlarıma bu airdropu haber verdim ama bu tokenların ne işe yarayacağını ben de bilmiyordum açıkcası. Samanlarımı saklamak o dönemde daha mantıklı geldi ve tokenlarımı stake ettim (Yani power up yattım) Kısa bir süre sonrasında Pal tuttuğum için hesabıma LEO tokenlar geldi. Onları satmadığıma sevindim çünkü bir süre sonrasında çok değerlendiler.
Steemleo topluluğunu o zamandan beri takip etmeye başladım. İlk başlarda fazla post atılmıyordu ama fork sonrasında (Hive'a taşındıktan sonra) topluluk çok gelişti ve faydalı bilgiler paylaşılmaya başlandı. Bazıları Publish0x gibi platformların yanında burayı da aktif olarak kullanmaya başladılar.
Önümüzdeki günlerde burada Hive blockchaini, Hive-engine tokenları, Leofinance ve benzeri konularda postlar paylaşmayı planlıyorum. Yazılarımı her iki dilde yayınlayarak daha fazla insana ulaşmayı hedefliyorum.
Sonraki yazılarımda görüşmek üzere :)
Posted Using LeoFinance Beta