It's not been easily within the past couple of days where i decided to power down my leo earnings for an urgent need. Assuming i never decided to power up before the moment i start powering down, how would i have been able to sort the emergent situation that came on ground. Though the earnings was little but it went a long way in supplementing part of my need for the moment. That's why the call for financial discipline is important.
After having your liquid earnings, what next is "Powering up" or "staking" which is the first step to financial discipline. I recall vividly a man on twitter months back who said he had a pretty substantial amount of bitcoin in his wallet that was low in $value far back as 4years ago. He decided never to touch his btc and left it there despite the fact that he needed the btc critically to sort his house rent, mortgages and other crucial needs, he went hunger and struggling for years. His fundamental plan was to cash part of his btc and get the best of life he wanted this year 2020. Now that btc has skyrocketed above the $15,000 prediction mark and even grown to $17,000, the said man is now amongst the most luckiest man on earth. Now he can decide to get the kind of house He'd wanted, travel and set up his wife in the perfect business she desired. This wouldn't have happened if he was in haste to withdraw his earnings to sort his basic need as a matter or urgency. Though what help him most is that, he had an alternative means of generating an additional income to himself that made him capable of doing what he did, though the alternative means wasn't even a little substantial. At times, you might be in a serious need of money for something more important but have no other alternative means of getting what you need. At that moment, you're rest assured you have your account to fall back to. Despite this, there's need for financial discipline for the purpose of attaining the peak of your financial freedom.
Below, are some outlines that can help you attain the financial freedom which is the goal we all desired on the #leofinance platform and #hive;
1. When powering down don't power down all your earnings. Just power down the quantity you need at that moment.
One pretty good thing about #leofinance is that you're paid 100% liquid earnings unlike hive that pays 50% as liquid earning and 50% as hive power. Having your liquid earnings will help to make you decide on what amount you want as your liquid token and the amount you want to power up. If you're someone that needs cash regularly, you can moderate your expenses by powering up 50% of your liquid earnings and deciding on how you want to use your remaining 50%, and if otherwise, power up 70% to 100% of your earnings depending on how you want it or your level of investment goal.
2. Delegate substantial #hivepower to @leo.voter for your leo daily reward.
Many users on this platform never know about this but few that are aware are utilizing this great opportunity. For instance, if you delegate 100Hp to @leo.voter, you'll be eligible to receive a daily reward of 0.024 leo as long as the delegation is still sustained. This is a very great means of utilizing your hivepower to earn passive income in #leo on the leofinance platform. Come to think of this, what if you decide to delegate 10k Hp to @leo.voter, that means you're eligible for an instant daily reward of 2.4 leo per day from leo.voter. This is indeed, very helpful in boosting your leo account as time goes on. Never neglect this humble beginning as you'll be amazed at the interest you'll generate in the long run.
3. Keep blogging, but be guided by the #leofinance rules.
Most times i try to think on what to blog regarding finance then i go blank. The rule of posting only finance related posts on the platform stands and should be maintained. An adage said "where there is no rule there is no sin". In #leofinance we are expected to be properly guided not to go against the rules of posting on the platform. To post here requires hardwork on your part because you're expected to source your writeup, making thorough findings with a very clearer and detailed evidence from where you got your information. Avoid displaying #phishing links on the platform to avoid people being scammed or prevent malware. Please be very careful about this.
4. Making reasonable comments on Author posts.
The way Authors get to know the progress of their post is through feedback from their readers. You get known by making reasonable comments on people's post because is helps to build an enterprising relationship. Besides, your feedback may go a long way in helping the Author create a better content next time and as well, strengthening the cordiality amidst us on the #hiveblockchain thereby building the financial ecosystem we all desire.
I hope you find this informative and helpful one way or the other. Kindly follow me for update. Your upvote, comment and reblog will be well appreciated.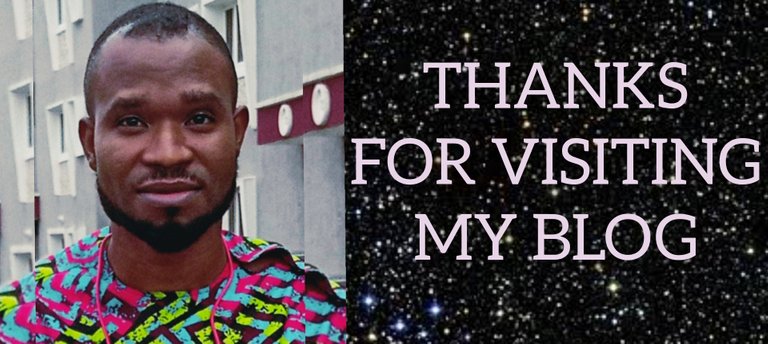 Posted Using LeoFinance Beta