How is it going? My name is Eddie Earner and I am the Bee man with an A plan. For those of you that know me, you'll know I've been posting weekly adventures every Monday for the past 14 weeks and I think I need a holiday to recalibrate the creative juices.
For the next 3 weeks, I will be running re-runs and putting 3 cartoons into each post. I'll be back for a new Christmas adventure but for now, im chilling and working on producing income for my EDS token holders. You can invest in me, Eddie-earner by buying any amount of EDS tokens you like for the hive-engine exchange. In return, I will provide you with a 12% income based on my powered up HIVE which is going increasing, I don't power down......ever.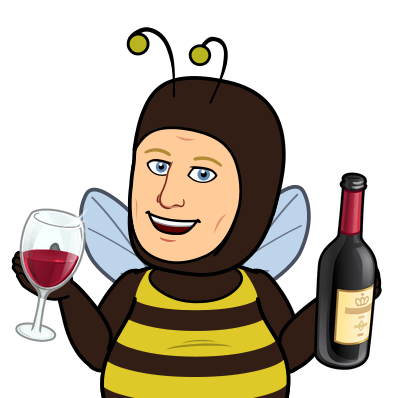 12% is not to be laughed at, excuse me while have a glass a vino, especially when your income payments increase a little bit every week. Remember, I pay out dividends based on 12% of my Hive Power balance, not your investment. I've already grown the project by 6.49% and dividends based on 1 HIVE per token are equal to 12.78% right now. It's not easy but a worker bee keeps on grinding. EDS tokens are a perfect long term HODL hive backed income token. Nice and simple but they do what they say on the can, no gimmicks.
---
Anyways, that's enough EDS token talk, let's look at some of my past cartoons for a laugh.
#1 - The unwatchable lotto draw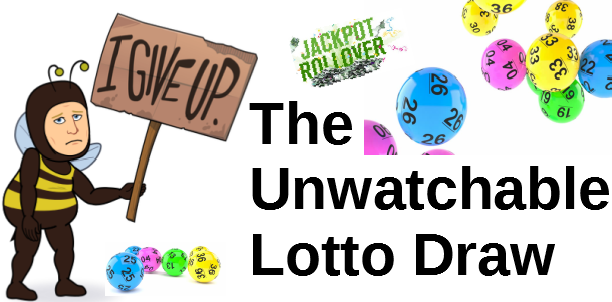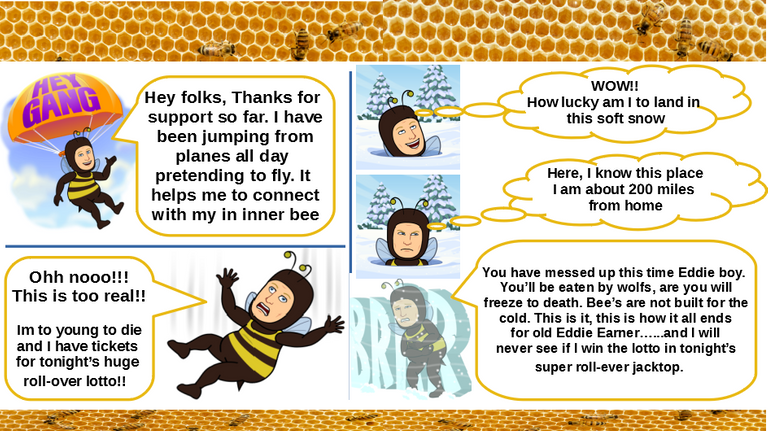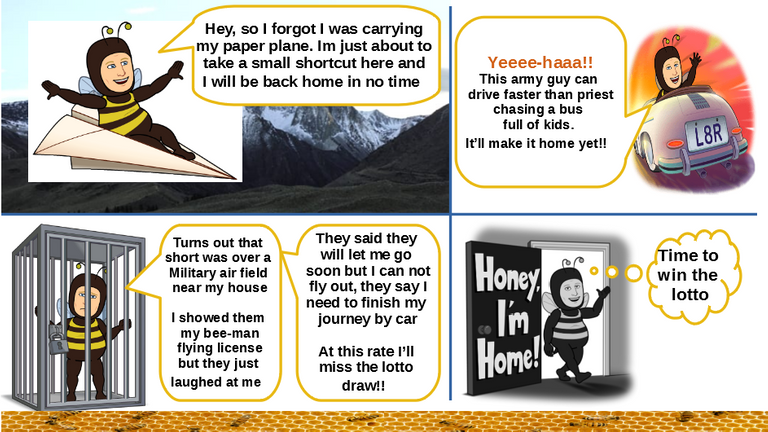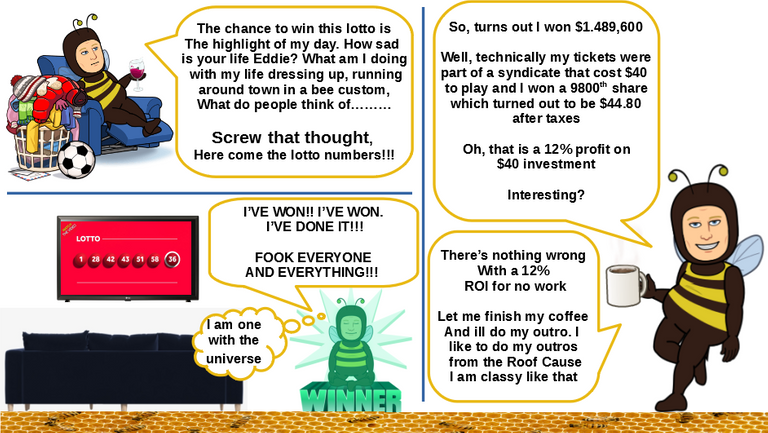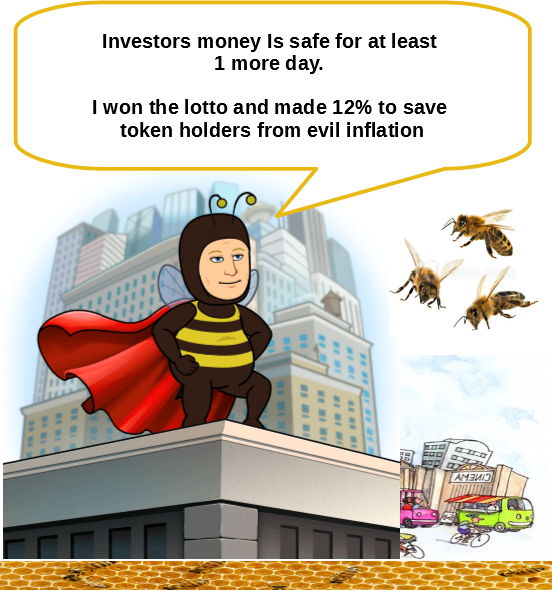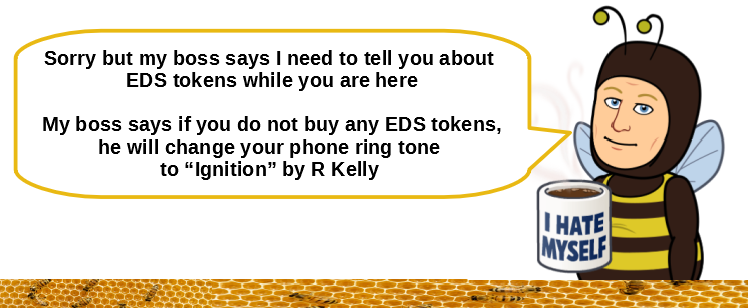 .
.
.
#2 - The banks pay saver's what??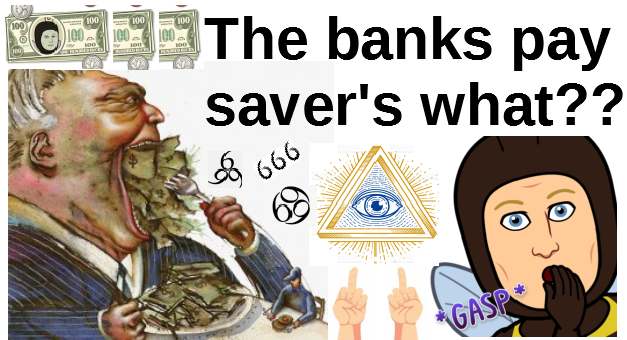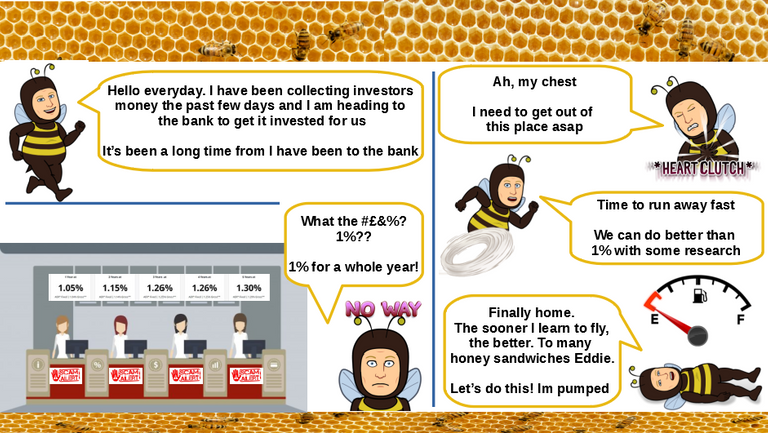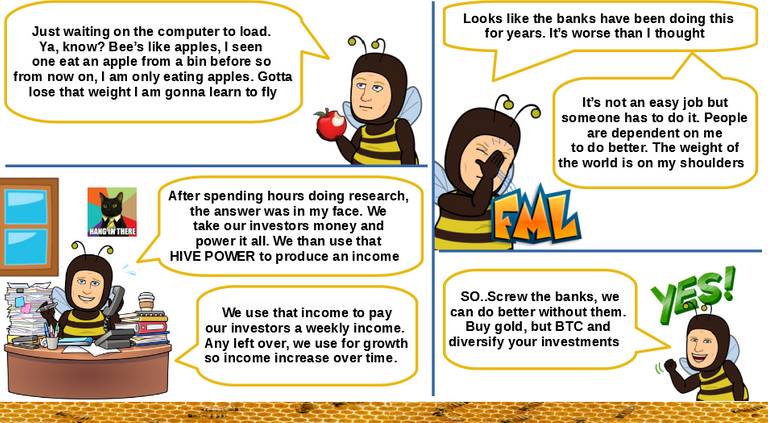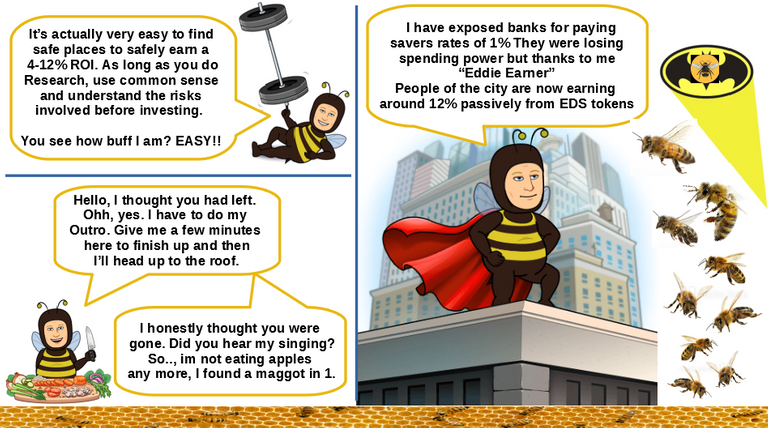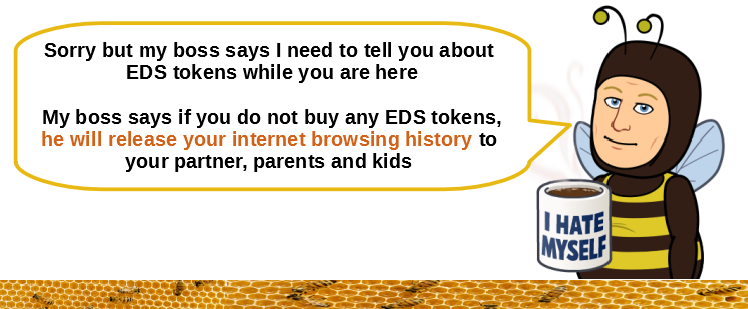 .
.
.
#3 - Eddie learns about defi and wLEO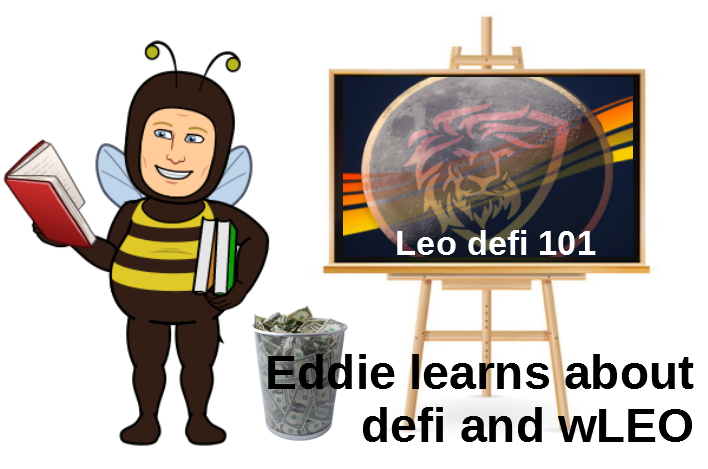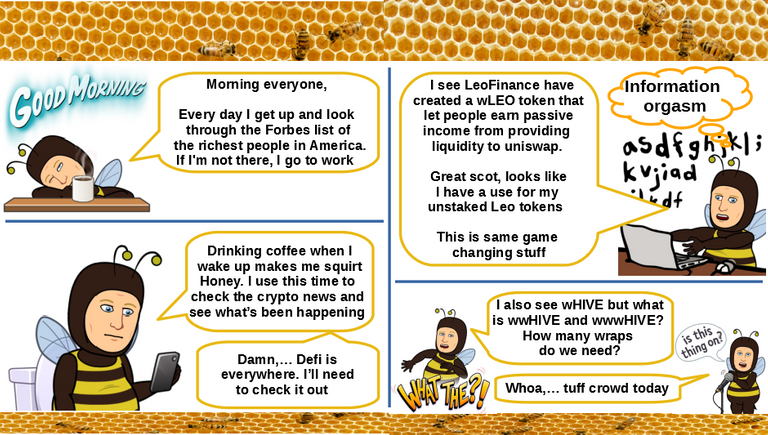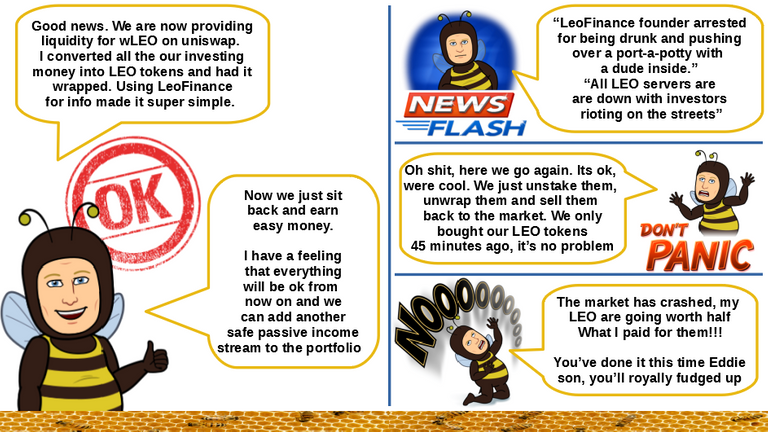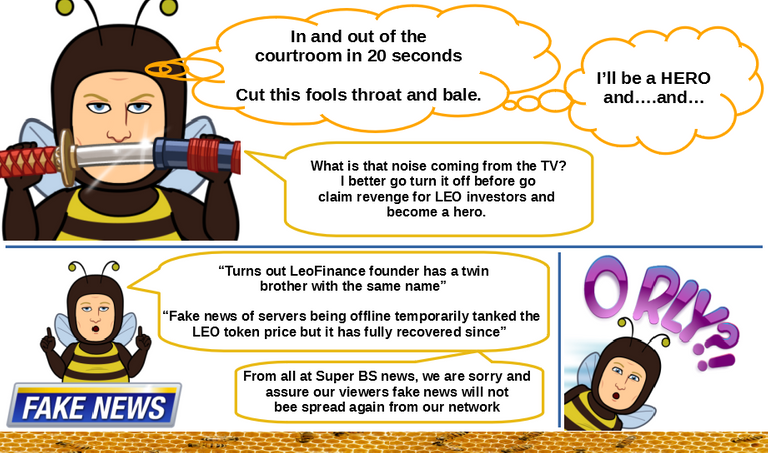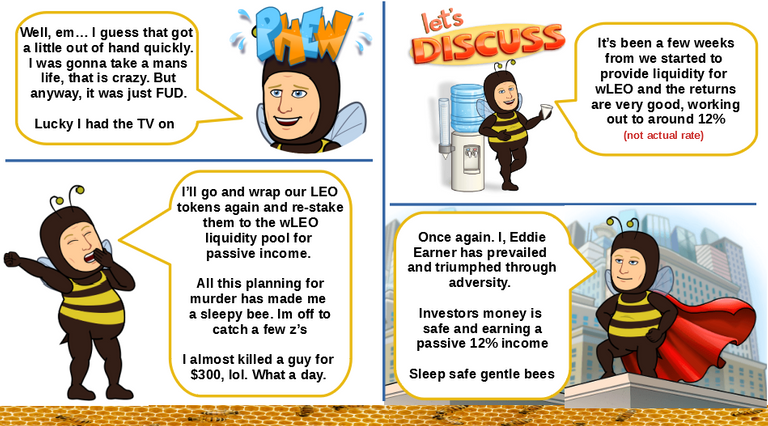 A new cartoon short will be released every week on Mondays starting again for on the 7th December
Please follow me at @eddie-earner for new cartoon shorts
---
.
.
.
Basic EDS token Stats - Updated weekly
Every week, I update these basic stats for EDS tokens that wish to keep up with how things are going for Eddie. This week we start week 1 and as with every week, the results are consistent ....... consistently going up. That's right, we can't lose. Just check the numbers every week. I might be a BEE but I got A's for maths.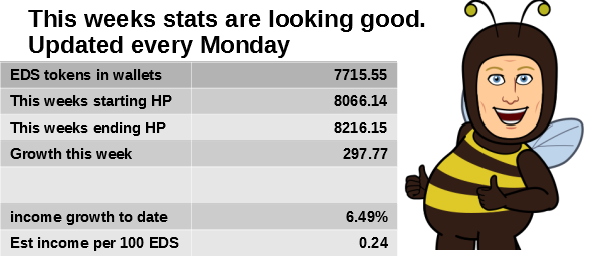 The 293 HIVE profit was made up from 80% post rewards and 20% leasing. Remember to give a big upvote as it's all powered up.
For full details about Eddie Earner and his EDS token.
Please use the comments for asking questions
Thank you for taking the time the view this post and reaching the bottom. Posts are released weekly every Monday. To stay up to date, go to my main Profile by clicking @eddie-earner and clicking on the "follow" tab.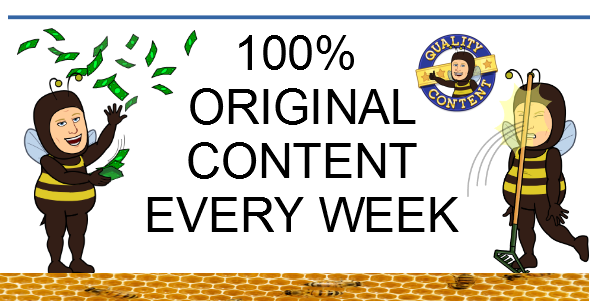 EDS tokens are now available - Just search EDS on hive-engine. Priced at 1.01 HIVE each. Only 20,000 available

Please upvote if you liked the cartoon/content and REHIVE it to your followers to share the joy and silliness of Eddie Earner
Posted Using LeoFinance Beta