Saturday Savers Club with @susie-saver | Week 26 - Saturday 25 June 2022 | EDSMM Giveaway | Win EDS for Comments - everyone welcome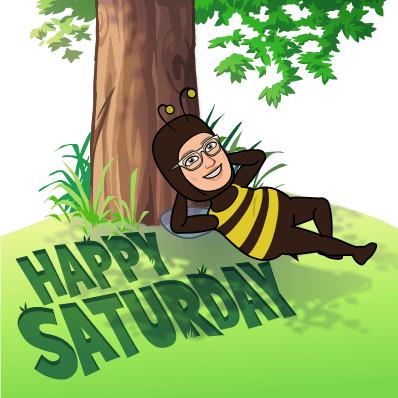 Hello Everyone,
How has your week been? The UK Hive Meet-up was enjoyed by all - you can read about it here. The big news this week is the announcement of HiveFest in Amsterdam 15-19 September 2022 and the hotel deals available. This is a great way to meet so many people involved in Hive - you'll learn so much!
On with the contests!
1. EDS Mini Miner (EDSMM)
Over 7,500 of 25,000 EDSMM have been sold and sales continue at a steady pace. Savers are looking at a current income of nearly 27% APY - how about that? (Remember that income will change over time: @eddie-earner has given some simulations about that so you can plan your future income against your budget).
You can also buy your EDSMMs directly from the @eddie-earner account, saving you the 1% fees to deposit and withdraw from Hive-Engine. We have tried to set up recurring payments but in a test we found the code wasn't able to pick up repeat payments - we'll keep working to find a way round that. Meanwhile, you can still do one-off purchases by transferring HIVE to @eddie-earner.
There are 480 chances to win in the lottery every 24 hours with just 1 HIVE.
Buy EDSMMs or buy directly from your HIVE wallet.
REMEMBER TO STAKE YOUR EDSMM TOKENS TO START MINING!
Saturday Savers Club is going to be giving away EDSMMs from now until the end of the year. These are sponsored by @shanibeer. Each For your chance to win, take part in each of the contests as they come up in the Saturday Savers Post.
2. EDSMM Contests
Tell Us Your Savings Slogans!
We had some fabulous slogans old and new from @bearmol, @emaxisonline, @justclickingdiva, @phoenixwren, @hoosie, @ericburgoyne, @mypathtofire and @cwow2.Check last week's post to see them all.
Everyone went into the Wheel of Names and the winner is:
@emaxisonline yay! (slogan)
I also chose an extra winner because their new slogan made me laugh:
Check your wallets for your EDSMMs.
This Week beginning Saturday 26 June 2022
Timed to coincide with Hive Power Up Day, the challenge for week beginning Saturday 26 June 2022 is to write a post with your half-year review of your savings plan. Some things to think about for your post:
Have there been any setbacks to overcome and how did you do that?
What has been your biggest learning about saving over the past six months?
What changes, if any, are you planning for the second half of 2022?
You can combine your savings post with your Power Up post, if you want to.
Put a link to your savings review post in the comments below.
New - Have you seen Stock Images?
Have you seen this post about Stock Images - great free resources that you can use for your posts.
New Saturday Savers Club Feature: Discord Chat
Join us for chat about savings and investments: https://discord.gg/b69vqncv
Ground Rules:
The SPI family motto is Get Rich Slowly. This covers EDS and EDSM, the home tokens for the Saturday Savers Club, as well as SPI, LBI and CL. The bottom line is that we are looking for well-researched options which bring a steady income. Good options will have an identifiable and easily accessible team (with emphasis on more than one person involved), a clear plan and use case for the token, and transparency and accountability through regular reporting.
Individual members are free (of course they are) to publish guides to tokens under their own account - and any number of members can do that.
LARYNX and RAGNAROK - Have You Claimed Your Airdrops?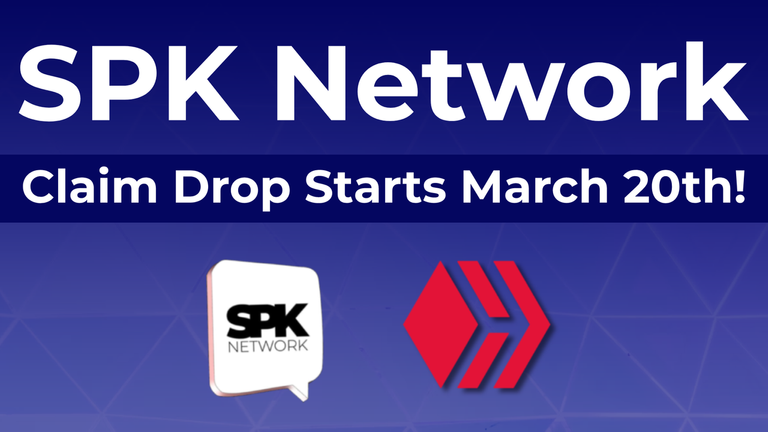 Source
The LARYNX airdrop continues for the next seven months - remember to claim each month. Check how to do it in this post. Are you holding or selling your LARYNX? Tell us your plans in the comments below. You can do this automatically using Hivesigner.
Check the RAGNAROK Air Drop in this post.
EDS and EDSM Queries
The quickest way to get any queries about payments resolved is to post a message in the #eddie-earner channel of the SPinvest discord: https://discord.gg/njDb8Gnh and tag @silverstackeruk. Most problems that happen are technical bugs and are quickly resolved once we know about them. Housekeeping for @eddie-earner, EDS and EDSM is usually done on Monday UTC.
365 Day Savings Challenge
It's Week 26 on our savings plan and we've added and powered up 12.11 HIVE to @susie-savers wallet - we're up to 155.76 HIVE already plus curation rewards! 🤑
EDS for Comments
We had comments from ten savers. Everyone went into the Wheel of Names and **we have two winners: @phoenixwren and @bearmol - hurrah! check your wallets.
Savings Goals
We've added some more savings goals and savings posts to the table. Leave a comment below with a link if you've done a savings post or settled on your savings goals for this year - it can take a while to decide your aims, so take your time and let us know when you're ready 😍
PS check that I have your goals correctly in the table or if I've missed you
Remember for success - Start Small, Start Today
It can be any day, and it can be any day when you've had a break and want to start again.
the best way to build wealth is to save small amounts regularly.
If you know anyone else who is interested in saving, please do tell them about the Saturday Savers Club, we love meeting people, sharing ideas and supporting each other. You'll find all the FAQs in this post and all the information about last year's progress in this post. Write a post to tell your friends and followers about us and drop a link in the comments below!
Account
Primary Goal
Secondary Goal
Info Post
@stevermac1966
567.95 HP
567.95 HBD
Savings post
@mypathtofire
55,000 HP
-
@cwow2
1,000 HBD
-
@hoosie
2,000 HP
1,000 HBD
Savings post
@steem82868
3,000 HP
100 HBD
Savings post
@susie-saver
667.95 HP
-
launch post
@yeckingo1
1,000HP
Leo Lottery
Leo lottery post
@wolfofnostreet
3,000HP
HBD
savings post
@ericburgoyne
motorhome!
HBD
let us know when you write a post
@jfang003
667.95 HBD
-
savings post
@justclickindiva
15,000HP
667.95 HBD
savings post
@bearmol
2000HP
-
new savings goal
@missaj
5000HP
-
let us know when you write a post
@tokutaro22
384 HBD (computer)
-
savings post
@phoenixwren
Music keyboard
200 EDS
savings post
@lauramica
667.95 HBD (travel fund)
-
savings post
@dkid14
10,000HP
-
let us know when you write a post
@riandeuk
Splinterlands 250k
50 EDSM
50 EDSM achieved!
@blezyn
667.95 HBD
local currency (naira)?
let us know when you write a post
@sally-notbright
£667.95 (fiat)
-
let us know when you write a post
@benthomaswwd
2,000 LISTNERDS
6,000 ALIVE
Savings post
@dadspardan
2,400 HBD
-
let us know when you write a post
@carlynn
1,000 HP
677.95 HBD
Savings post
@alexvan
+365HP
-
let us know when you write a post
@youyowi
667.95 HBD
Emergency fund (fiat)
Savings post
@heypuch
let us know your goal
-
let us know when you write a post
@omarcitorojas
670 HIVE
-
Savings post
@nitsuga12
600 HBD
-
Savings Post
@forsakensushi
500 HP
50 EDSM
50% savings goals achieved!
@shanibeer
65,000 HP
50 EDSM
50% savings goals achieved!
@rarej
70 reputation
50 EDSM
Savings post
@mikezillo
10,000 HP
-
let us know when you write a post
How's your week been? Did you hit your savings target? Tell us in the comments below!

@eddie-earner content contributed by @silverstackeruk and @shanibeer.
Today's post by @shanibeer writing as @susie-saver.
Many thanks to @raj808 for the banner design 🙂
EDS, @eddie-earner's income token, and EDSMs are part of the SPInvest family including SPI (@spinvest), LBI (@lbi-token), CUBLIFE (@lbi-token) and the @spinvest-leo account. SPInvest Family Motto: Get Rich Slowly.
Posted Using LeoFinance Beta
---
---