Saturday Savers Club with @susie-saver | Week 30 - Saturday 24 July 2021 | Get Ready for HivePUD | Win EDS Tokens for Comments! Everyone Welcome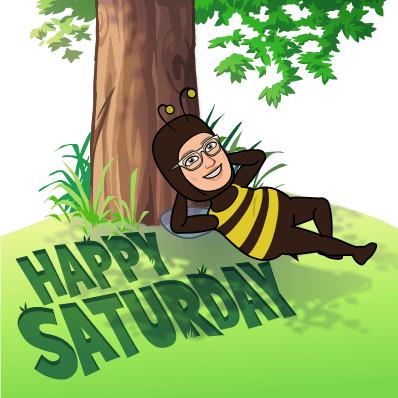 Hello Everyone,
Welcome to Saturday Savers Club with Susie-Saver!
What's happening?
Hive Power Up Day (HivePUD) takes place on Sunday 1 August. Save your liquid Hive this week and power up on Sunday to take part. See last month's post by @traciyork for more information and to see if you would qualify for prizes.
Saturday Savers Club has two sponsorships for HivePUD, from @justclickindiva and @shanibeer. Read this post by @hivebuzz to find out more about it. If you want to qualify for a chance to be sponsored, drop a comment on the Saturday Savers Club post next week by 10am+1 UTC on Sunday 1 August.
If you think that any of your followers would be interested please reblog this post to spread the word (or write about it in a post of your own and link it here for extra savings goodness).
@bearmol reaches Minnow status Yay!
Yes, regular Saturday Saver Club member @bearmol reached Minnow status last week after just six months on the chain. How about that? We have a special reward for @bearmol this week: 5 SPI are coming your way - check your wallet! Everyone, drop by @bearmol's profile and show some love 😍.
Here's the bets on when @susie-saver will reach 530HP:
Week 30 - Saturday 24 July - @bashadow
Week 31 - Saturday 31 July - @justclickindiva @ericburgoyne @jfang003
Week 32 - Saturday 7 August - @bearmol @riandeuk @phoenixwren
Week 33 - Saturday 14 August - @gillianpearce
The book is closed now - let's see what happens!
Well, @susie-saver hit 530HP this week, so @bashadow wins! Check you wallet - 5 SPI heading your way!
However, that's not the end of the story ... @susie-saver hasn't reached Minnow status yet, so watch this space next week for more lucky winners!!!
update: minnow is somewhere around 533HP 😁
Now then - this week's winners!
Every week, you have the chance to win EDS tokens for commenting. Last week we had comments from @gillianpearce @ericburgoyne @bearmol @justclickindiva @jfang003, @bashadow and @phoenixwren.
Okay, everyone who commented last week went into the WheelofNames and we have a winner: @phoenixwren - 2 EDS heading your way - yay!
- Congratulations!
Thank you for taking part in Saturday Savers Club, everyone!
What's been happening in your world this week? anything exciting or fun? Tell us in the comments - you could win some EDS tokens 😁.
More about EDS tokens
EDS tokens are a low-risk income token, ideal for people who want to save. There were only 20,000 originally and they were all sold at 1 Hive each, with guaranteed earnings of 12% each year. You can now acquire EDS tokens through the EDS Miner token.
Earnings come from powering up and leasing out the Hive that came from selling the tokens, plus earnings from posts and comments each week. EDS pays out every Monday evening. Last week the pay out was equivalent to 24%.
648 EDS Miner tokens left.
Back to business ...
We're going to be here every Saturday through the year growing a little savings honey pot, if you have plans for saving or getting to a different place this time next year - maybe $5 Hive by the end of the year 🤑?
Whatever it is, stick with Susie Saver through the year and we'll get there. Along the way, we'll share lots of tips and tricks for saving and how to get the knack of making your money work for you and not the other way round.
Let's Get Started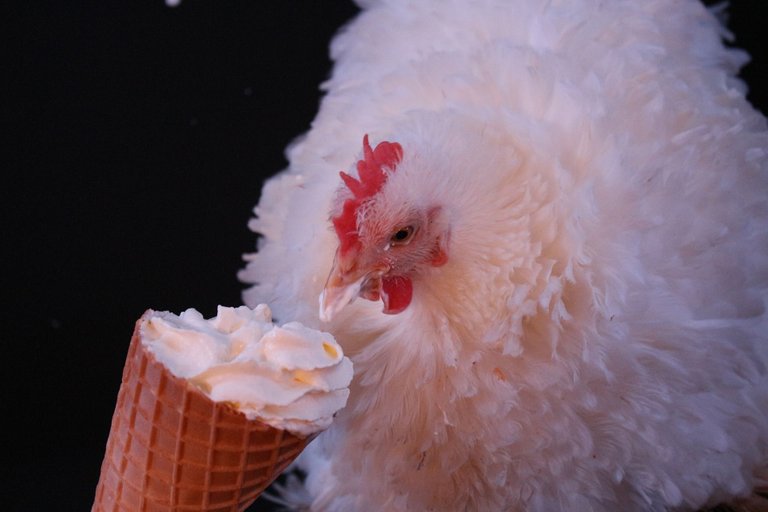 Image by Andy M. from Pixabay Hey Chicken, watch out for the rain 😁
We're using the 365 Penny A Day Challenge framework for the Saturday Savers Club. We're aiming to save £667 worth of pennies by the end of the year.
Penny a Day Tracker Sheet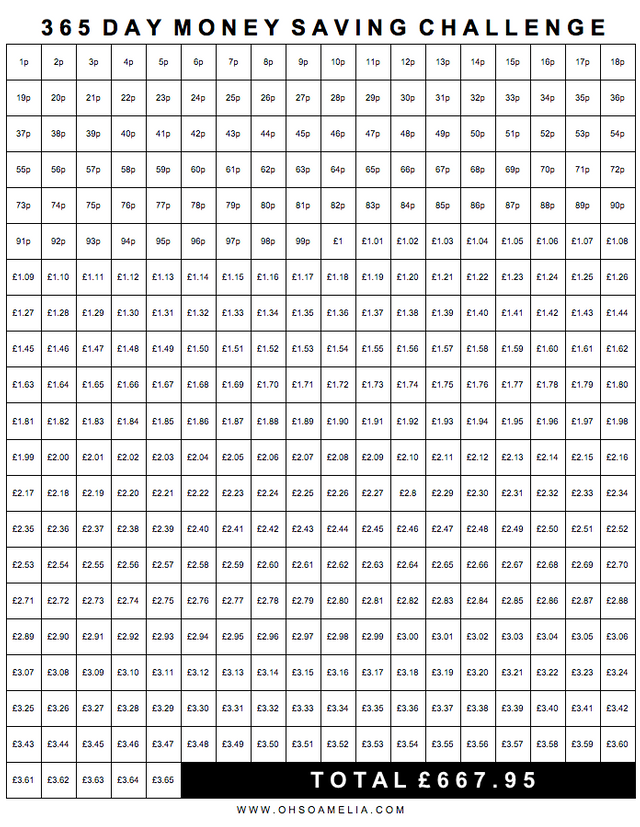 Right click on the image, save it to your computer and then print it out.
Okay, let's check in ...
1. Check Progress
Each week, we're going to check in through this post and see where we are up to. Our target for today, 24 July, was 14.14p. Next week, we'll be saving 14.63p and by Saturday we'll have saved 224.65p (that's 22,465p, just compounding a penny a day)! 😁.
Each week, I'll be buying Hive for @susie-saver's account with the pennies we've saved.
Here's this week's results - 14.14p buys 46.30 Hive.
630 Hive saved in 28 weeks (530 Hive powered up, the remainder invested in EDS and EDSM)! Plus we're earning 3.22% inflation on powered up Hive, 24% on EDS tokens and a little on curating and posting!
@susie-saver has powered this week's savings; she's also been voting following a curation trail. She's reached her first milestone of 530HP, next week she will hit Minnow status. What do you think her next goal should be?
How much did you save this week? Did you meet your target? Or did you save even more?
Being accountable to another person or a group is a great way to motivate yourself to save (or anything you want to achieve). Of course, you need the right kind of people around you - ones that think what you're trying to do is worth doing ... or at least fun 😁.
Sign up here with us to start your savings journey:
just leave a comment below if you want to join the challenge.
follow @eddie-earner so you never miss a post (Eddie has lots of ideas about how to make money - he's the earner, I'm the saver - you'll like his posts).
share this post if you think your followers might be interested.
2. The Golden Pig Tip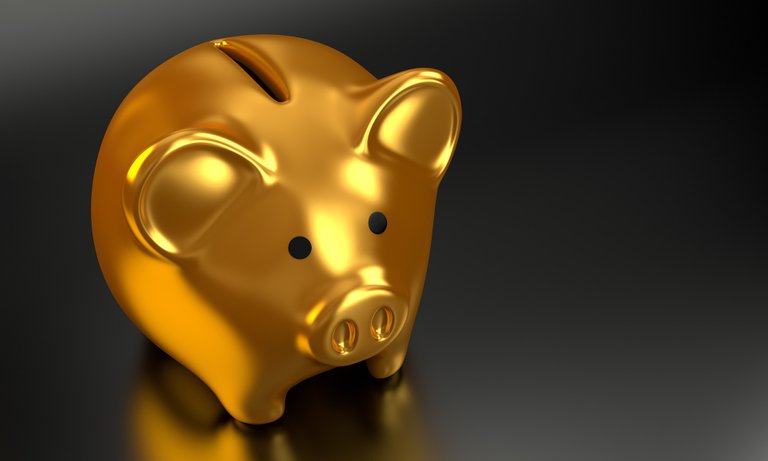 Image by 3D Animation Production Company from Pixabay
Every week, we're going to share a Golden Pig Tip for saving. By the time you've tried them all you'll have £670 saved.
This Week's Golden Pig Tip
Here's this week's Golden Pig Tip from @phoenixwren (another EDS heading your way):
"I've also heard that if you put a dishwasher tablet in [the empty washing machine], it cleans it out really well. I do periodically add baking soda and vinegar to a wash to tackle smells. I've also read if you put lemonade flavored Kool Aid (just the flavor packet powder, not the added sugar or liquid kinds) in the dishwasher, it helps clean off mineral deposits."
This week: any other top tips for savings on gardening or d-i-y? Leave your ideas in the comments for the chance to win extra tokens.
And today is always a good day to start saving - you can start on Day 1 or make up the first thirty weeks to catch up with @susie-saver. Or join our 100 day savings backwards challenge (ends 31 July 2021).
That's it for this week. Hope you've enjoyed it and look forward to seeing you next Saturday with progress so far and our next Golden Pig tip.
@eddie-earner content contributed by @silverstackeruk and @shanibeer.
Today's post by @shanibeer writing as @susie-saver.
EDS, @eddie-earner's income token, is part of the SPinvest family including SPI (@spinvest), LBI (@lbi-token) and the @spinvest-leo account - a cool club in the making. Spinvest Family Motto: Get Rich Slowly.
Posted Using LeoFinance Beta
---
---