Powering Up $HIVE to Aliento - HPUD
Hey Hivers, LeoFinancers (Is that even a word?) and community in general!
Today I'm thrilled because the HPUD has arrived, and I've been saving some HIVE for this occasion. As I said in the last post about this, which was published from @aliento, I need to sell some Hive to cover some expenses, but I'm going to power up as much as possible.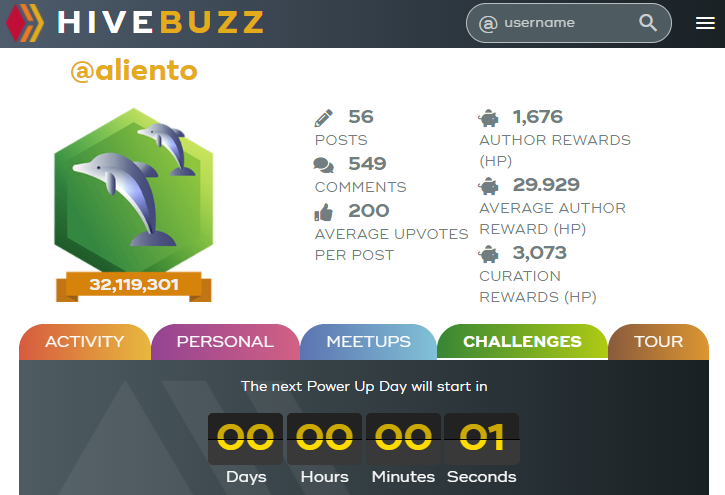 I'm not going to power up to this account though, as a matter of fact, I'm powering down @eddiespino to have enough Hive for the delegators and to power up the rest to @aliento. And as I already have a post planned for @aliento for tomorrow morning, I'm making the Power Up post here.
---
I decided to power up 500 HIVE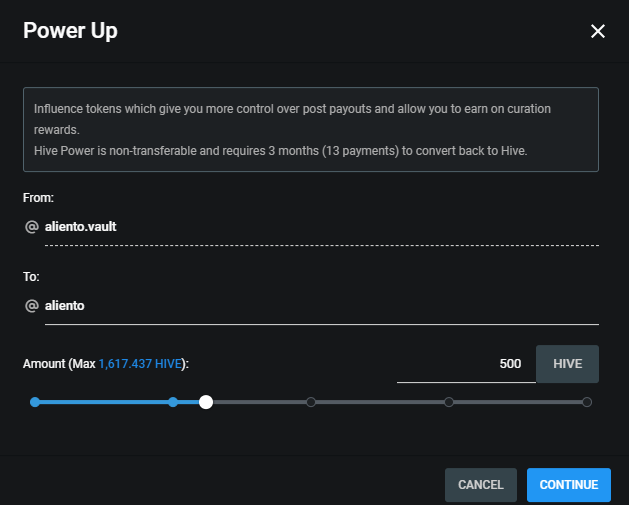 ---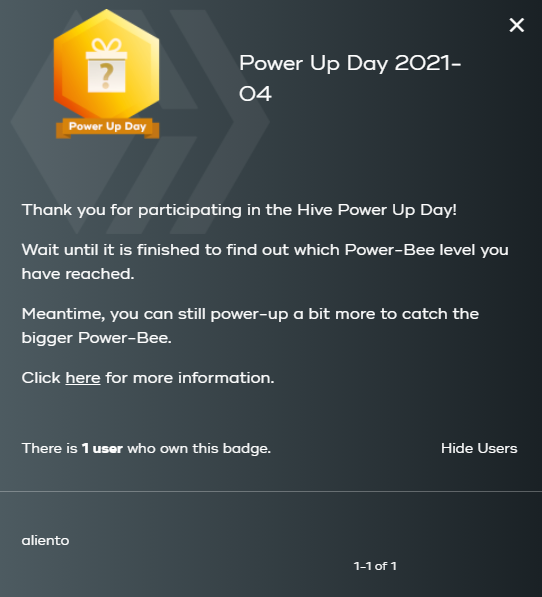 As I'm writing this post, @aliento is the only one with the @hivebuzz badge.
https://hivebuzz.me/@aliento
---
I know it's not a lot of HIVE, well considering the current price, it may be... If I do not need to sell a lot, I will Power Up more in the upcoming days, or even today, but I can't promise anything. Of course, this is not financial advice. I wish you all a lot of success in the future crypto wars.
To finish this posts, some stats: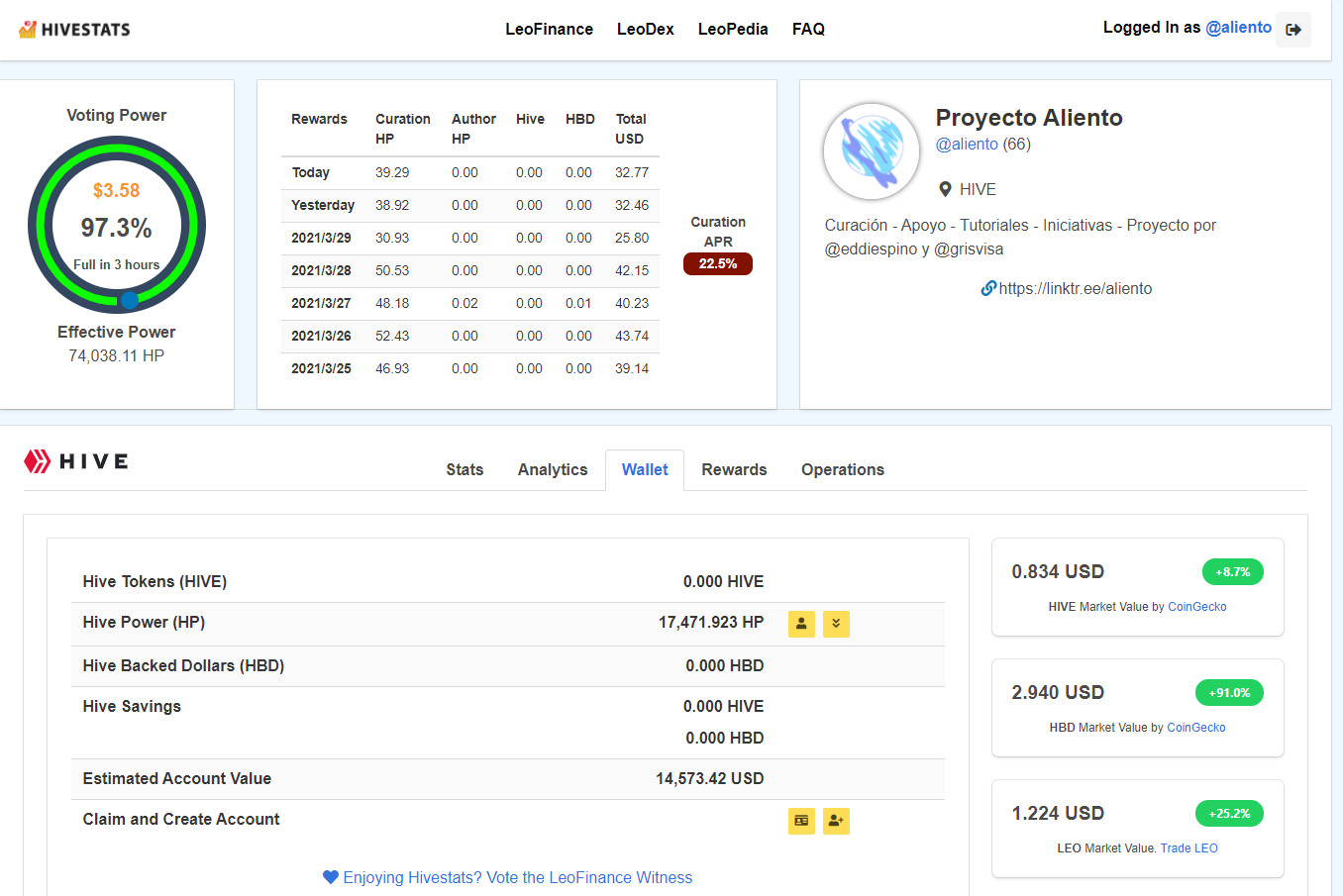 Looks like HIVE is pumping!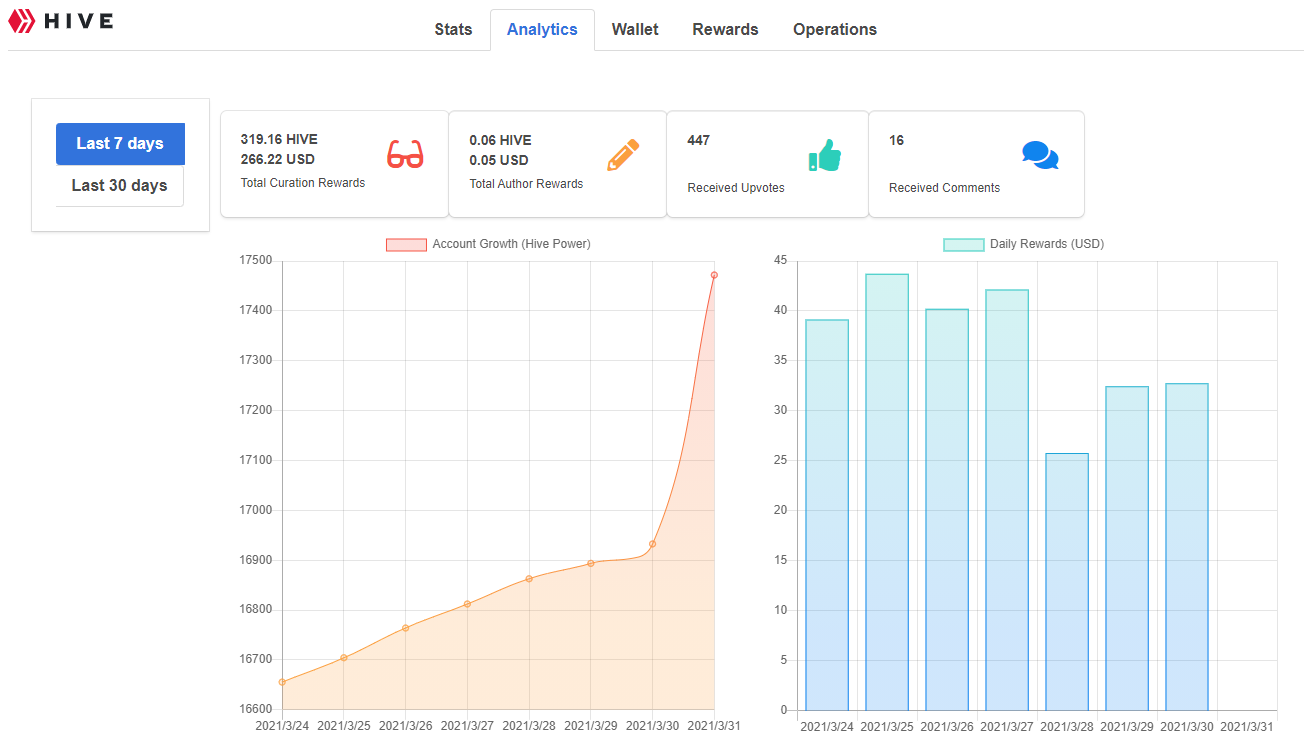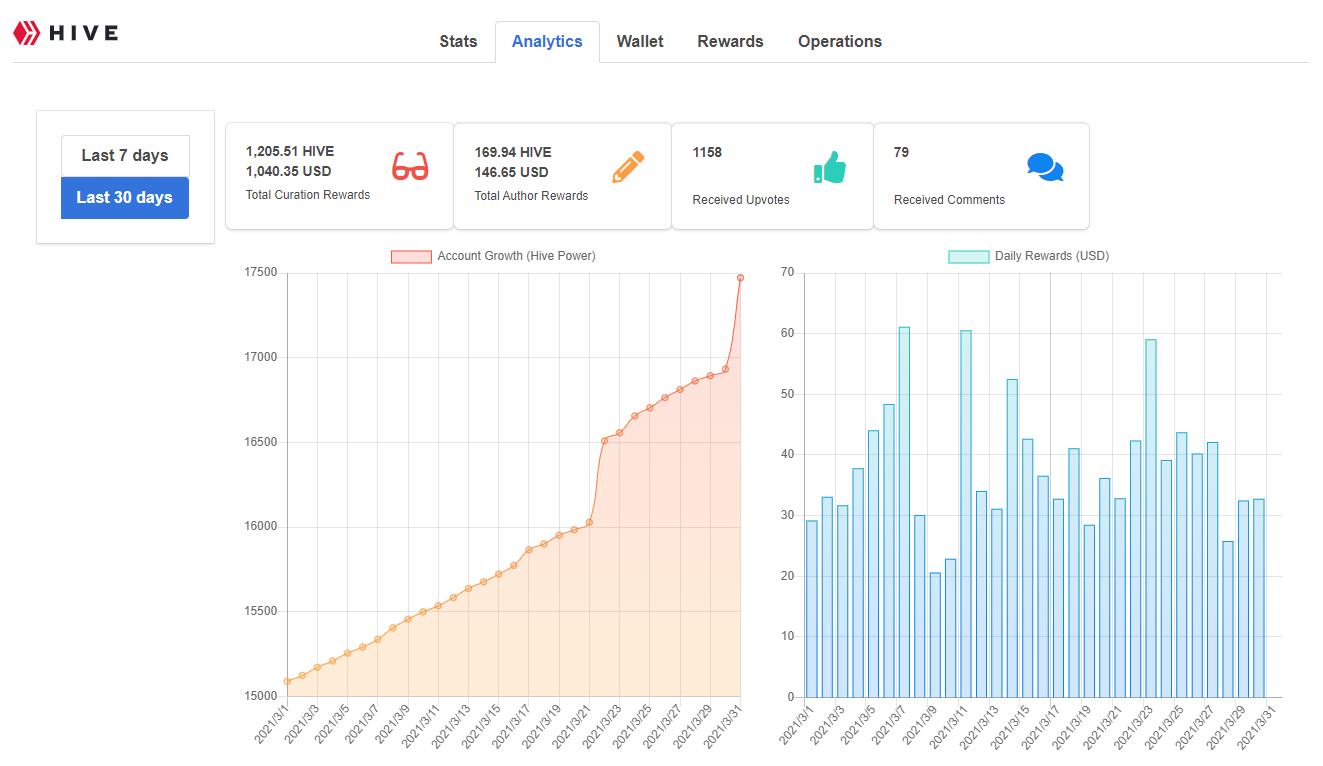 ---

@Aliento Project FTW!
Posted Using LeoFinance Beta
---
---