Hive drops to 194th in the CMC. Leofinance's role in reversing this.
Where do you go HIVE?
Hello friends, Today I noticed that our currency has fallen several places in the market and I would like to share it with you.
Despite having increased its value with reference to USD ($) in recent days, the HIVE continues to lose positions in the Coinmarketcap. Long gone are those days when we saw our coin above the 40th position with a value close to 1$, it seems that little by little the capitalization of our platform has been losing or have invested heavily in new coins that have climbed positions and displacing HIVE.
---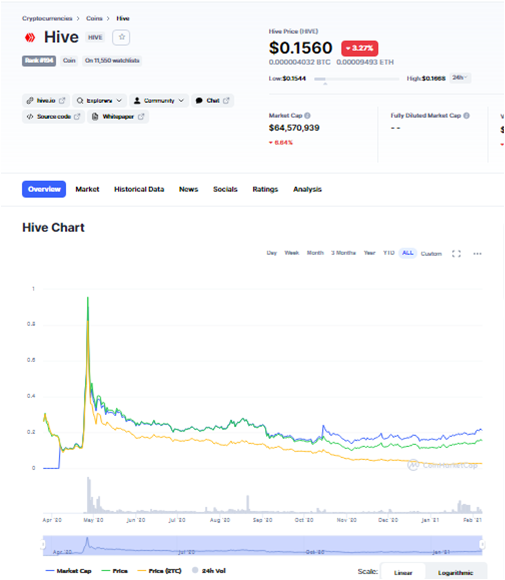 Some time ago I remember that I wrote a post about when it dropped from the first 100 coins in the ranking and at that time it was bad news for me and for all of us, what I did not expect was that this moment would come when it was about to drop to the 200's. Only 6 positions separate us from this mark at the moment.
I just hope that this is the top and that from then on we can only climb positions and position ourselves at the top, at least get into the first 100 again.
---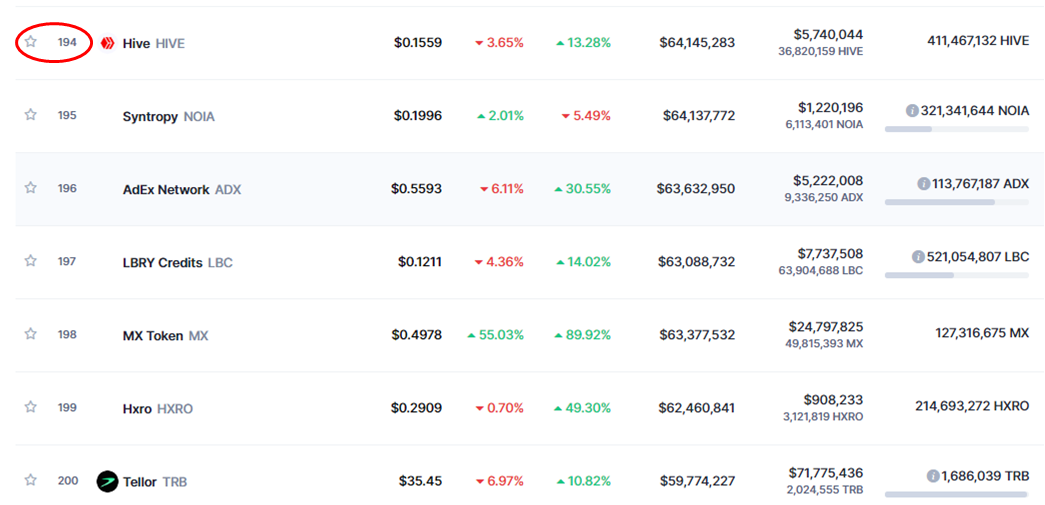 Leofinance's role in this new escalation.
Leofinance has proven to be a window to attract many new users and investors to this platform, and with all the new projects that are being prepared I am sure it will help HIVE to regain many of the positions it has lost so far.
The relationship that both have can play in favor of either of the 2, by exploiting the full potential of Leofinance it is possible to exploit the potential of HIVE and thus return to the top positions.
Starting with microblogging, which is one of the projects currently in the works and will open the door to another way of publishing.
---
I just hope to be here and be part of that climb and be able to help everyone in this constant growth that we are having.
---
So let's go all in together with Leo to help Hive become what it once was for the benefit of all of us.
Traducción realizada en DELP.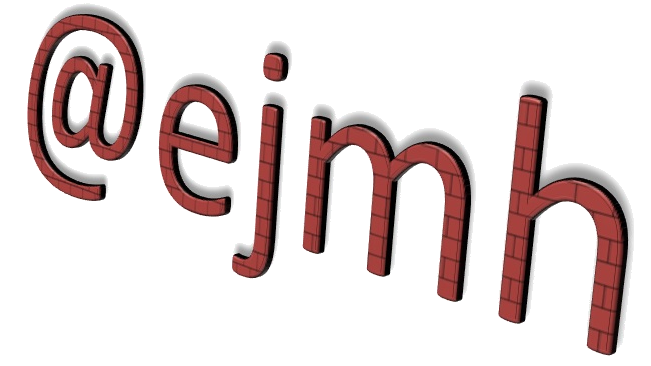 Posted Using LeoFinance Beta
---
---