Just a little over forty years ago, after a couple of months of seismic activity and small explosions, Mount St. Helens erupted with a bang - literally! It sent a plume of ash for nine miles into the atmosphere, and at that time living in Ohio, we saw remnants of the ash there, even. It was something that has changed the landscape of the area and the lives of the people inhabiting those areas forever.
In going through my stack, I ran across a couple of silver bars I had forgotten about.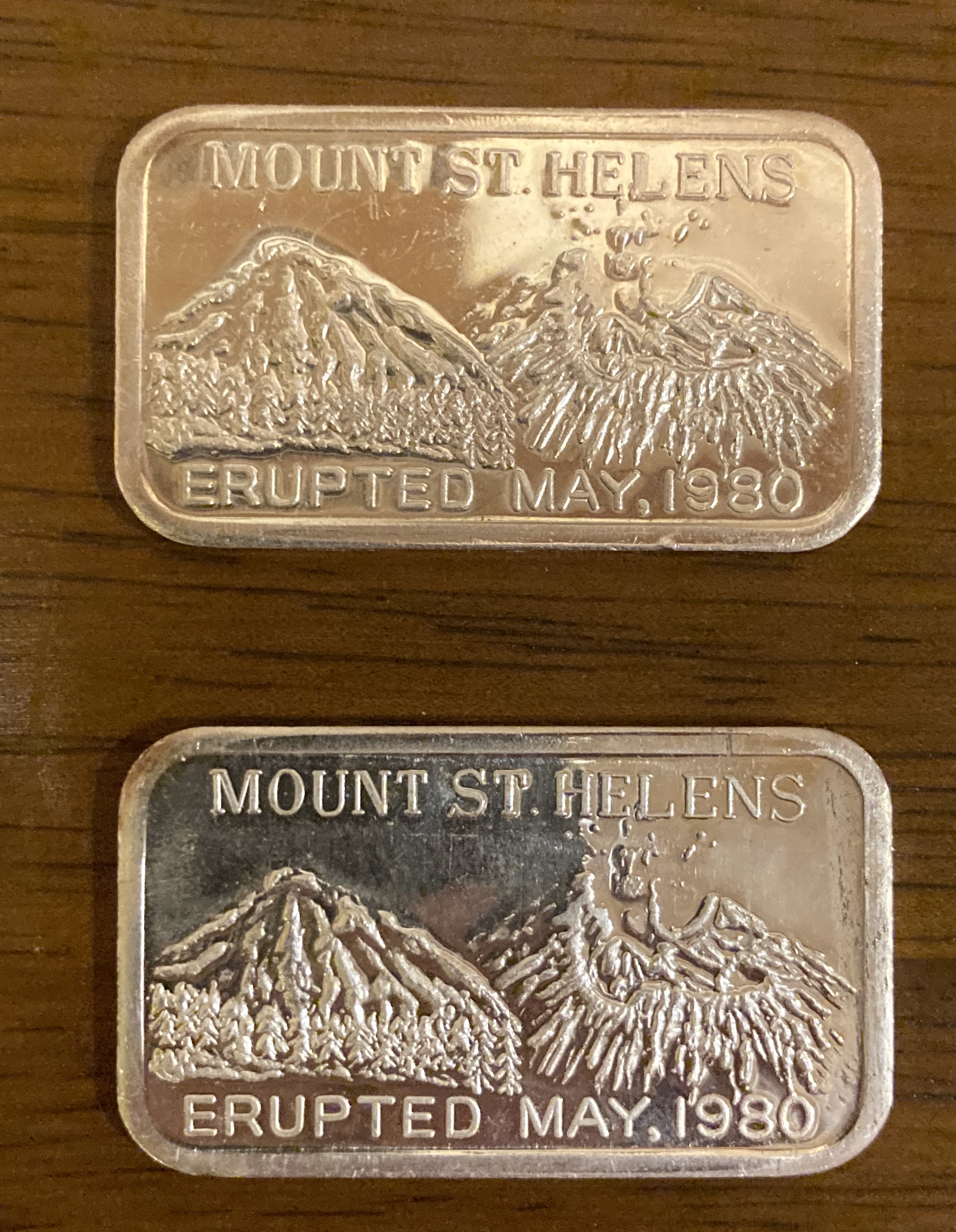 These two silver bars minted in 1982, commemorate the eruption of Mt. St. Helens in May of 1980. It shows a view of the volcano before and during the eruption with parts of it spewing off as it went. At the top are the words "Mount St. Helens" and at the foot of the volcano at the bottom of the bars are the words "erupted May, 1980". There is a raised edge all along the face of the bar.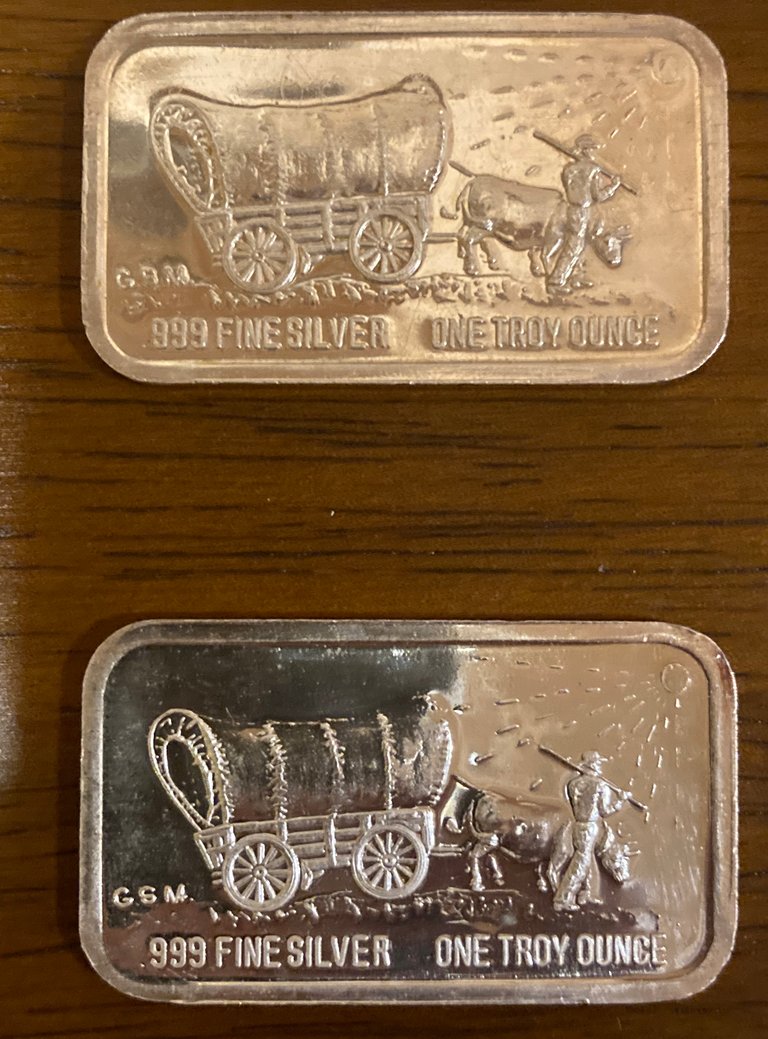 The reverse side of the bar shows a covered wagon and a man with a bull and the sun shining down on them. The bottom left corner has .999 Fine Silver, imprinted and the right corner has One Troy Ounce. Both bars are mirror finish and the relief of the designs are also mirrored.
I could not find any particular specs on the bars as to who designed them specifically, but they were minted by Golden State Mint.
Had we had the technology back then that we do today, perhaps the loss of life would have been much less than it was.
I live down valley from another volcano - Mt. Baker. It's history has been that it erupts every 200 years like clockwork........except that it missed it's last due date, 1993. It is overdue.........😳💥
Thanks for stopping by and checking out my post. Please leave comments below, and have a wonderful day!

is a member of ladiesofsgs4eva
a sweet group of lady stackers of SGH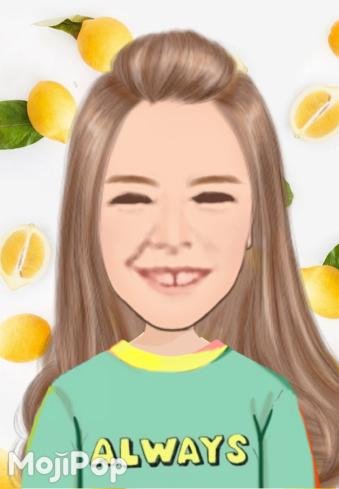 Posted Using LeoFinance Beta