Dear me,
         Is it the summer of 2016 where you are at? Must be the darkest time of your life. You weren't even paying attention to all the buzz in the crypto world. That's understandable. The rage had blinded you. The injustice had befell you. Nothing else mattered, not even Bitcoin.
         You thought to yourself that you got lucky back in 2013 and it helped you through college. It was a fluke, such gains won't happen again. Ironic how you placed bets on ATVI stocks in 2015 fresh out of college and made decent gains in a similar fashion.
         While the smart ones accumulated their bags, you sat there thinking, life had gone wrong. BTC was still in triple digits then. Imagine those prices now! You could have gotten yourself several if you weren't distracted.
         Did you know Litecoin is one of my favorites? It was under $5 back in 2016. I have a good amount of them now, but imagine having at least a magnitude more if you were not incapacitated. Knocked down by your troubles. Suffocating under unforeseen betrayal.
         Your friend actually talked about it during summer of 2017. His spiel did not move you. You were dead inside. You didn't feel like gambling after already spending thousands defending your position. Later in December, your friend cashed out when BTC hit $16K and went on his merry way.
         Fast forward, are you a little wiser yet? At least you woke up. You started planning. You started reading about the many projects in the world of crypto. You cast a wide net into both traditional markets and crypto. You were back with vengeance.
         But, you were still afraid. Afraid of committing a little more than you would like to. I'm talking about the times when crypto dipped so hard by the end of 2018. You thought to yourself, what if the opportunity was long gone? You chose a more conservative approach. Man, you hated yourself for that.
         The good news is, you weren't as shy the second time around when the pandemic struck the world. Again, part of you felt you didn't go hard enough. If the world was ending, why did you held back still? Well, it was still a good choice.
         Here we are, at the end of the insane year. There's a light at the end of the tunnel. Like magic, the craze is starting again. You knew it was every four years or so, why did you doubt? From now on, doubt no further.
         I look forward to share some good news with you once 2021 is over. Like Kazuya, I hope I will take everything back.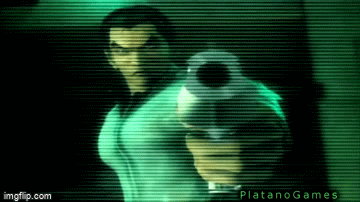 Tekken 4 for those who are wondering
Sincerely,
Yours truly
Posted Using LeoFinance Beta