Another Year And The Magical $48k
The end of the years is coming shortly, there are only 18 days left and looking at the BTC chart, I was thinking of how the year started and where we are now.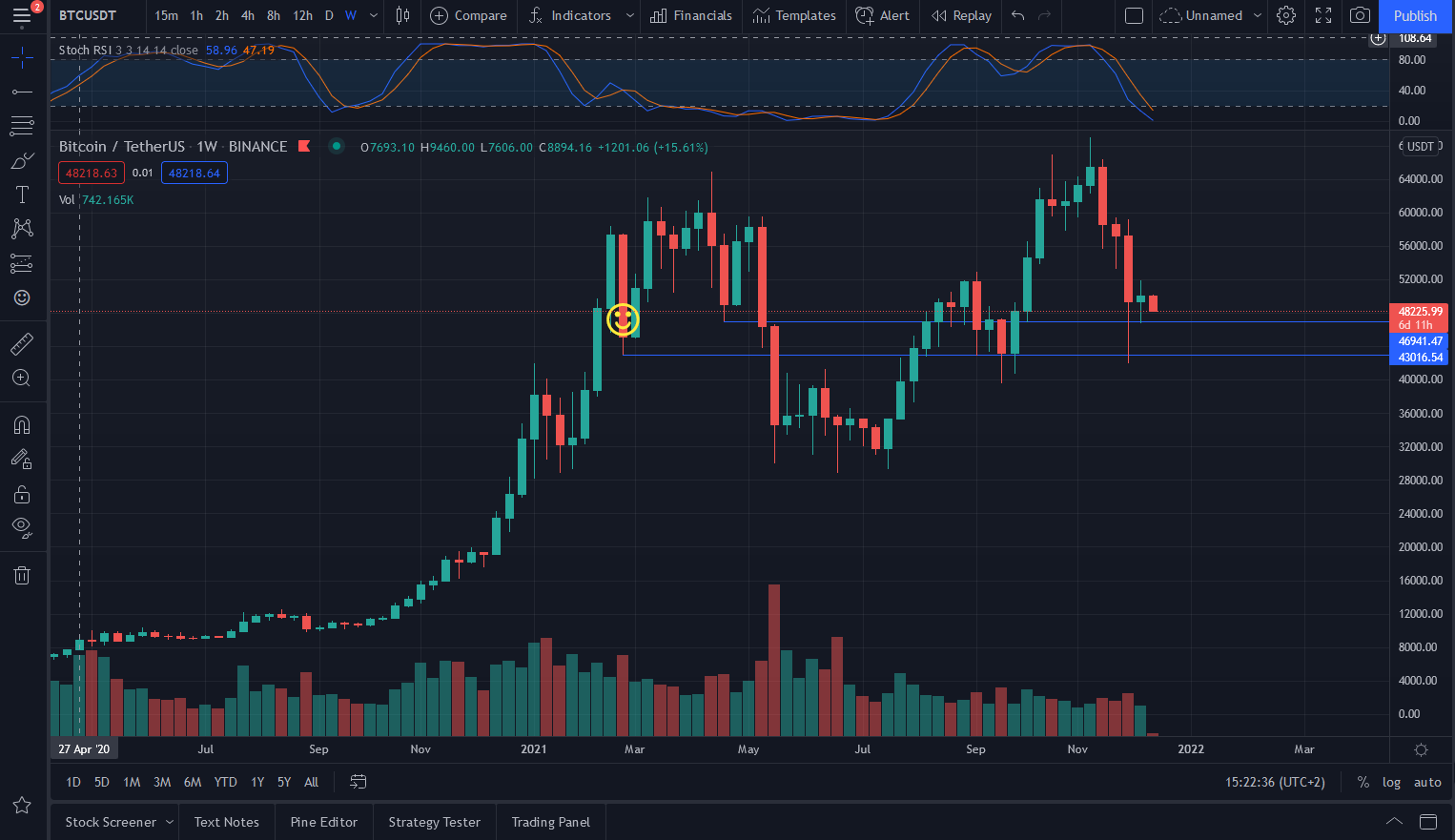 source
I remember the last week of February, when BTC went from $57k to $45k, I was watching the chart as a hawk and I thought this is the time to jump in, buy some BTC as we're going to the moon and if not now, when are we going to get another correction like this? I wanted to try out the BTC ATM as I had some cash and to circumvent the bank system and avoid paying fees when I transfer my funds to the exchanges and then to my cold wallet, I chose the ATM.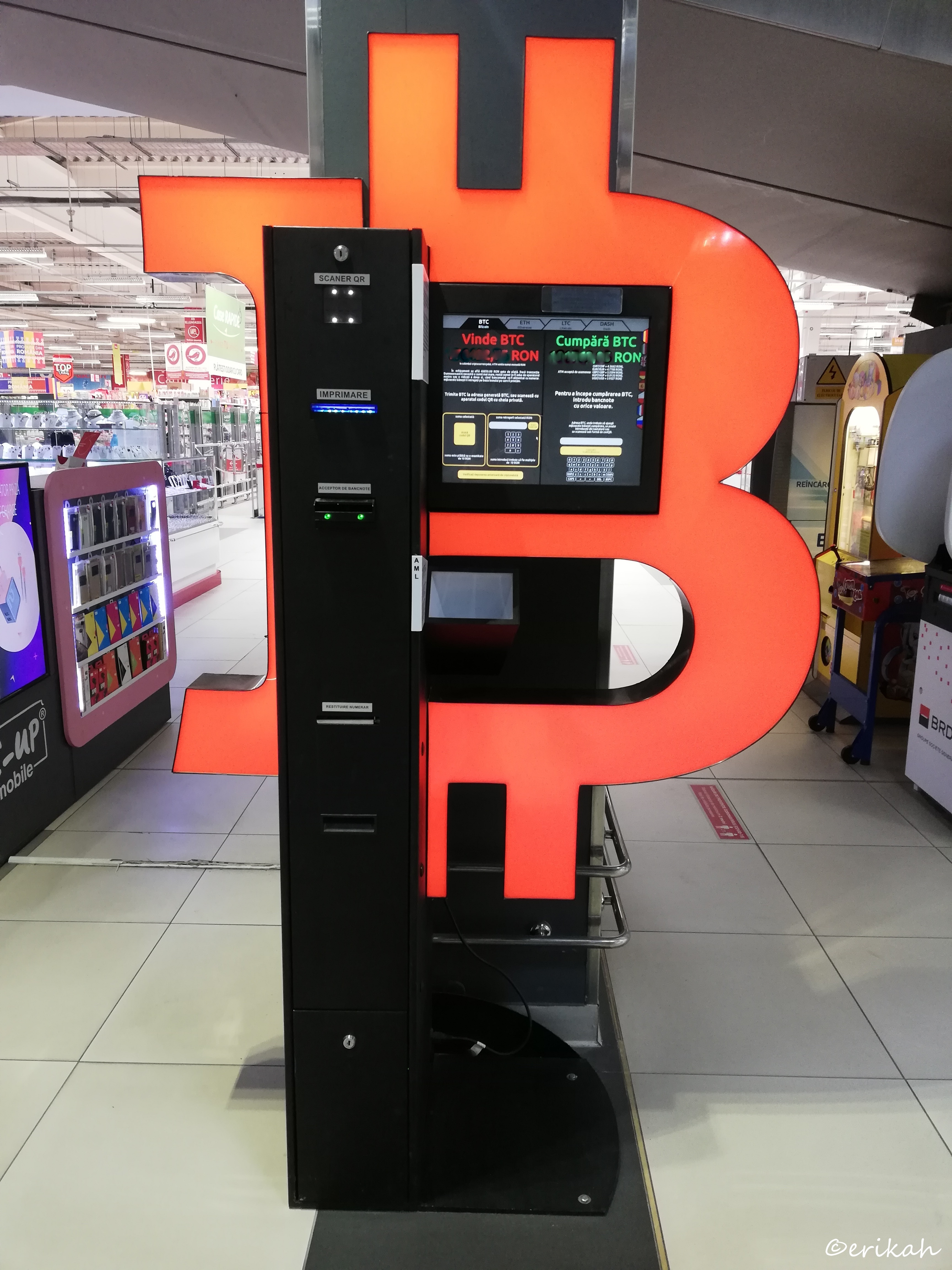 The good thing about it was that I could use both local currency and foreign one as well, so there was no need to lose my money on exchange rates. We don't have exchange fees here in Romania, but rest assured that exchanges are not working for free, so they take their cut, which is hidden in the price.
Long story short, I bought BTC twice at the end of February, first time at $47951, the second time at $47166. At that time it looked like a good deal as after that BTC took off and reached a new ATH in April and it was not for trading purposes, but for long time investment. Then we know what happened after that.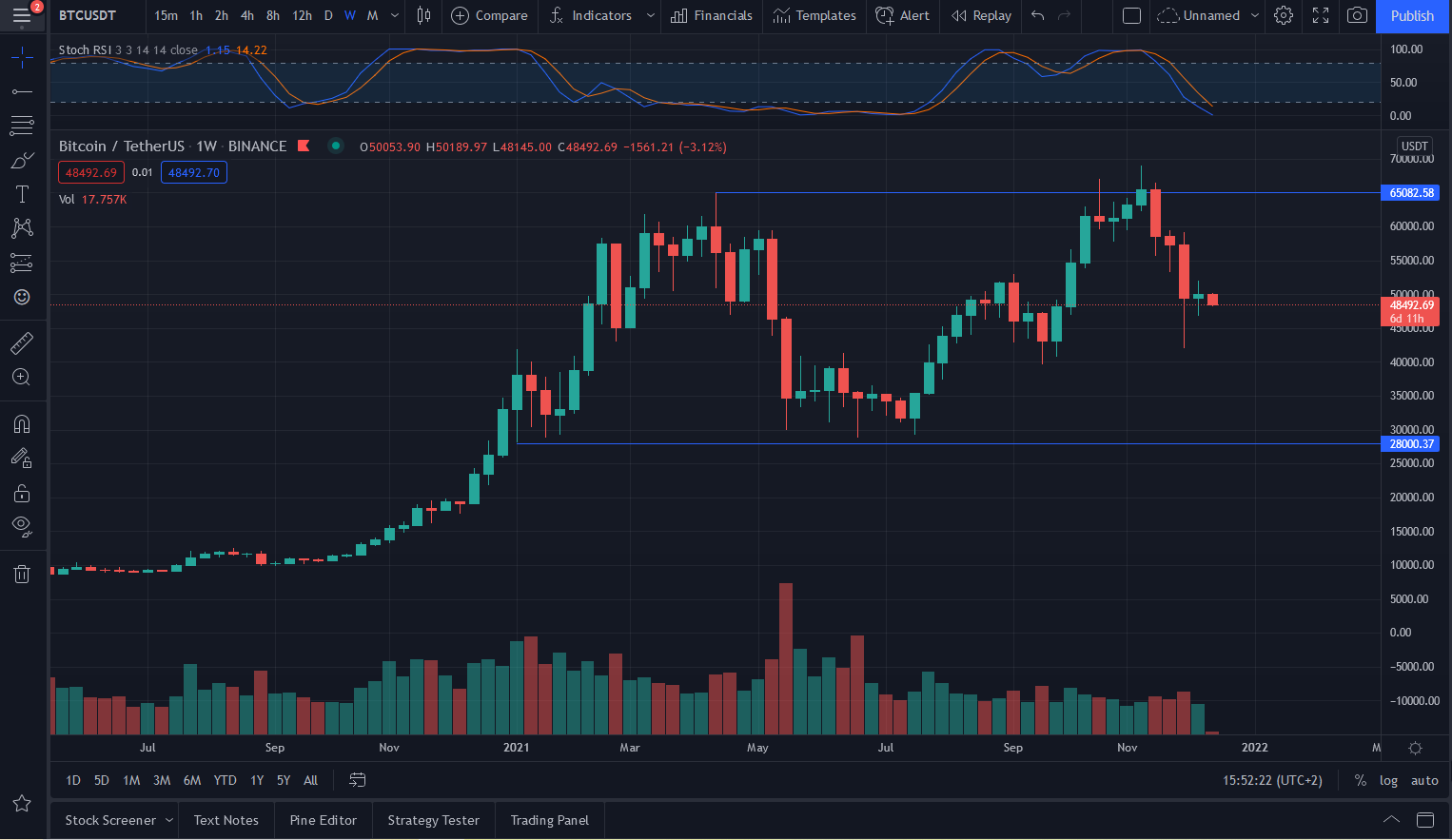 source
Breakouts, fakeouts, shakeouts, one after another. BTC started its roller coaster ride and crossed the $48k line a good few times, up and down, up and down and at this very day, we're around the $48k region again.
Many have predicted $90k-ish level for December, not to mention those who said the God of all crypto is going to be traded at $220k by the end of this year. That's not going to happen, there's no way BTC can double in two weeks, let alone go to $220k. That said, I think it's safe to say the peak of this cycle will be in 2022.
Today I saw a video, a prediction about when BTC will reach the absolute top approximately and how high that op could be. There were two calculations actually, using two different methods to reach almost the same result. They took the history of BTC, from 2010 till now, combined data from all the exchanges, taking into consideration the time spent by BTC from all time low to the first peak, then the correction, then applied a FIB on it and so on for all the periods. I'm not going to bore you with the details as the result is that counts.
So one result said BTC top would be at around 198k in November or December next year, the other said 246k in October 2022. Obviously these are predictions obtained by extrapolation using historical data and can be right or wrong. Based on what predictions we had this year and where the market went instead, I am taking every prediction with a pinch of salt anyway.
So What Am I Saying Here?
Taking where BTC is now and where the predictions say it's going to go, that is a long road and it's not going to happen in a straight line. Only the newbies and the crypto illiterates think the price goes up in a straight line.
So basically we have 10 months or so, or six or whatever, in which literally every token is going to go up and down. To maximize our profit, it would be good to sell all at the top, but we all know it doesn't work that way. Once because no one knows where the top is, we only know afterwards, which is why you may miss the top and miss even more waiting for the top to come back. So I'm going to take profits on the way up and buy some of the dips and repeat, to secure my capital.
We know this cycle is not like the previous two and I suspect alts are not all going to run in the same time, which is a good occasion to ride the different waves. Some of the alts have already had a good run, others have done nothing. It would be wise to take some profits on those that have had a good run already and focus on those who are still trading at the same level as all year long.
We only have one shot here, there's no rewind button on this, so ... let's do it right.

Posted Using LeoFinance Beta
---
---