Yesterday late in the evening, while (manually) compounding the @CubFinance farms I realized I've run out of $BNB for the fees. Eh ...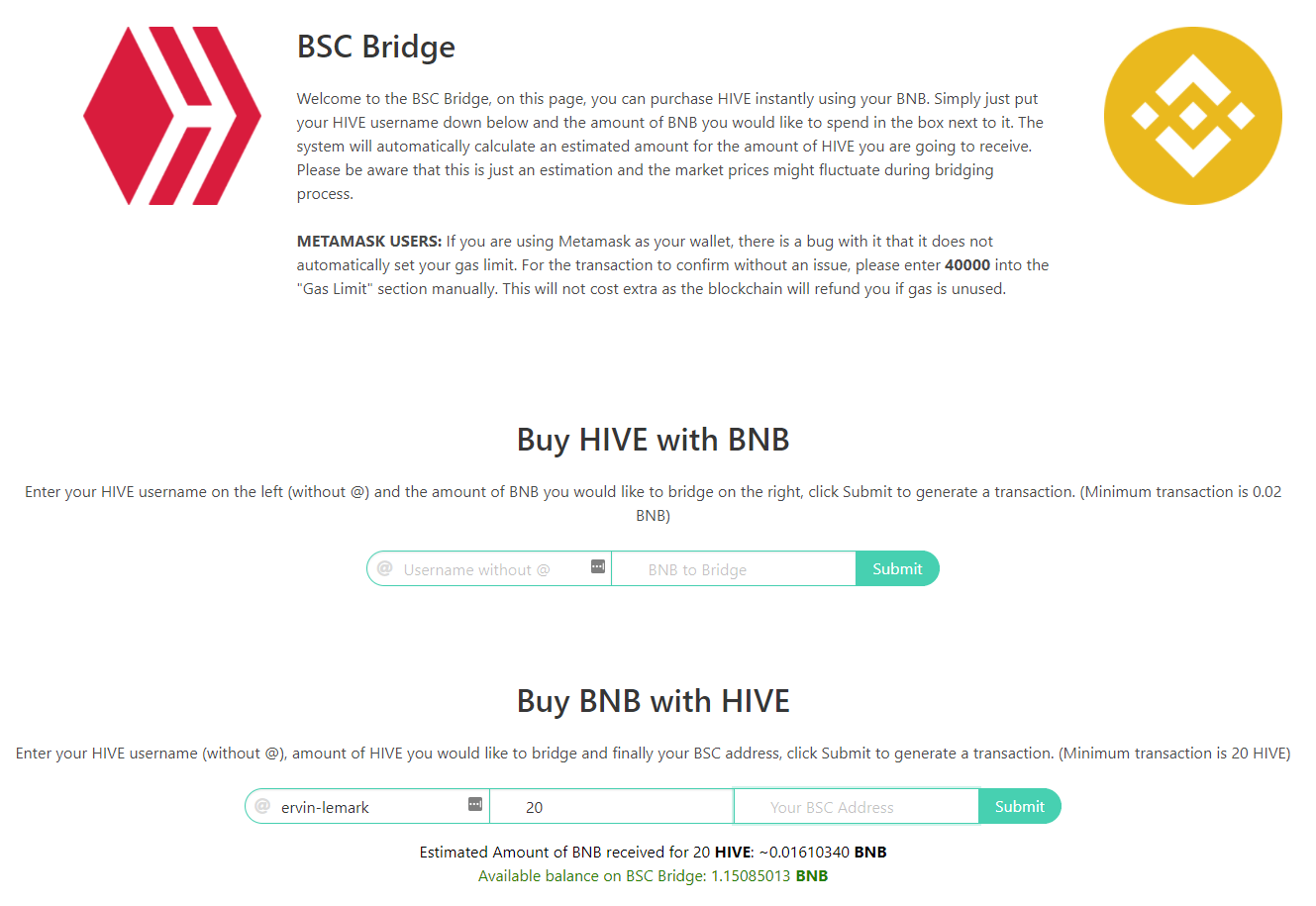 I entered 20 $HIVE, which is more than enough to cover several fees, into the Buy BNB with HIVE fields. Moments later thus bought $BNB appeared in my BSC wallet. I successfully finished the compound, thank you!
Of course, there are other options to top-up $BNB. Yet, BSC Bridge is by far the easiest and the most convenient for Hive users.
@deathwing, thank you very very much!
---
Better and better
Posted Using LeoFinance Beta