The number of transactions is becoming an issue fast on the Binance Smart Chain. In the last days, there were periods when it was impossible to put the transaction through.
Take a look at these two charts. They show the daily number of transactions for the last month on the two most popular blockchains.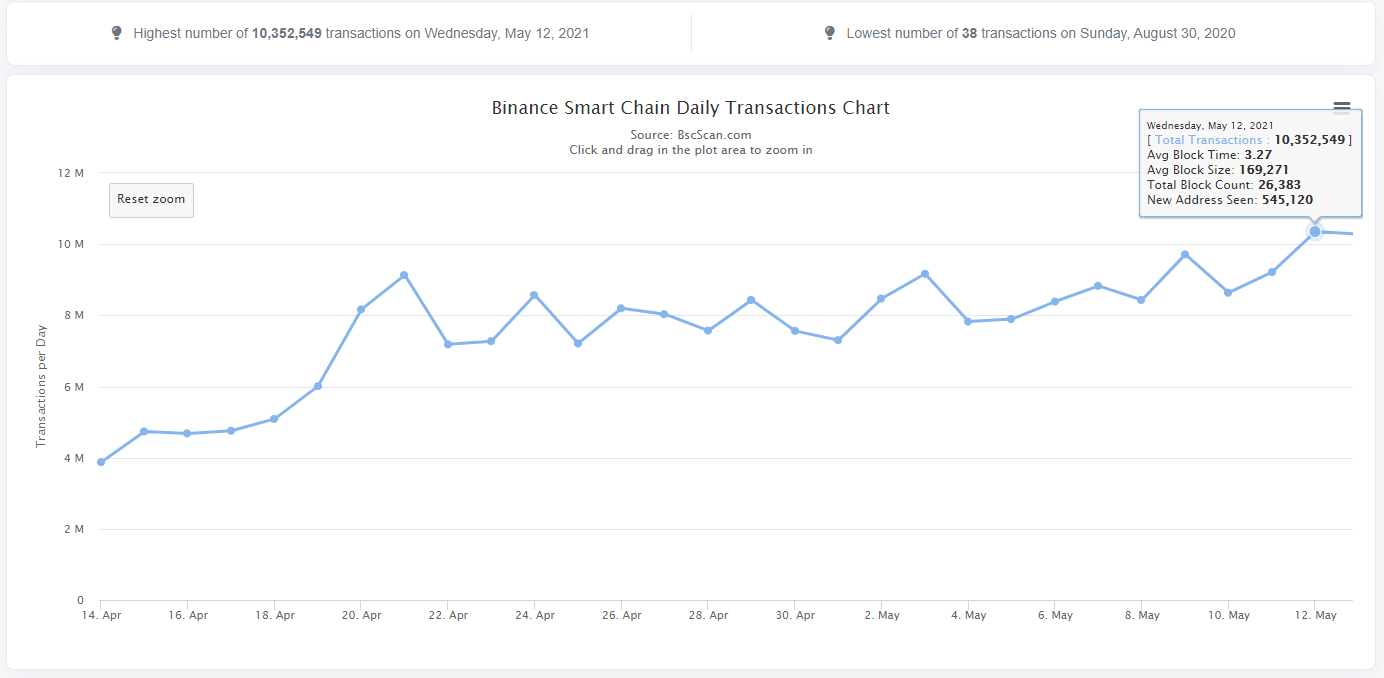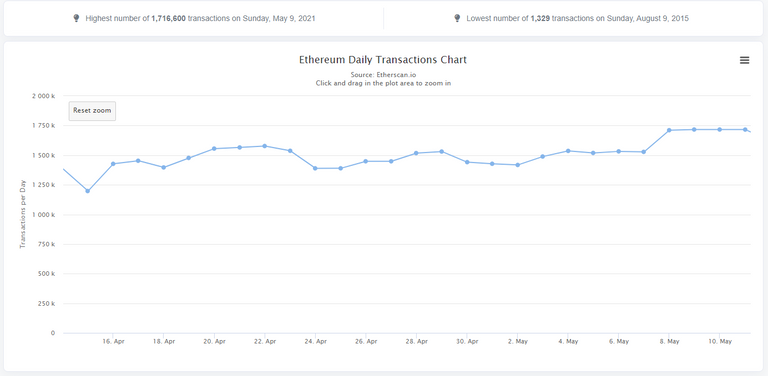 10 million transactions daily on BSC versus a meager 1.7 million on Ethereum. BSC is five times more utilized and burdened.
Yes, BSC is a private chain with a company providing the nodes while Ethereun is a public chain. Can, from this point of view, BSC scale and adapt quicker and better?
This also shows that BSC is for the time being the most utilized, shall we say the best blockchain.
What is your opinion?
Please, do correct me if I got anything wrong here. thank you!
---
Better and better
Posted Using LeoFinance Beta