As we all know, lately, I have been doing a bit analysis of my account growth to be sure if I am growing or not.
It is one thing to be a businessman and it is another to be a conscious businessman. One who is able to track his day to day account and know his/her profit or loss is worthy to be called a business man and as a businessman, it is ideal that i make track my account and know how well i am doing.
Homes, business and companies of great men have collapsed because of their inability to track their business dealings. Proposals have been cancelled and jobs have been turned down because of a persons' unconsciousness in tracking his/her daily life.
So it is actually a thing of joy and profitable when a person is able to track her account and not only that find out that he or she is progressing.
Analysis should not only be applied in our businesses but also in our daily life, we take out time to run a proper analysis of our progress. It may not be daily, most times monthly so see how much goal you've been able to achieve and what next should be done.

With the help of Hivestat.io i have been able to track my account and today been the last day in the month of September, i decided to have an analytics of my account.
Since the Hive tribes came in with their tokens, with been interesting as so many people believe in the tokens although the tokens are very cheap, they've been of help since the likes of the LEO are rising and are getting juicier each day as LEO is the in the top of the market.
Fortunately, these is the rewards received on Hive

HIVE ENGINE has a history of tokens I have on my wallet.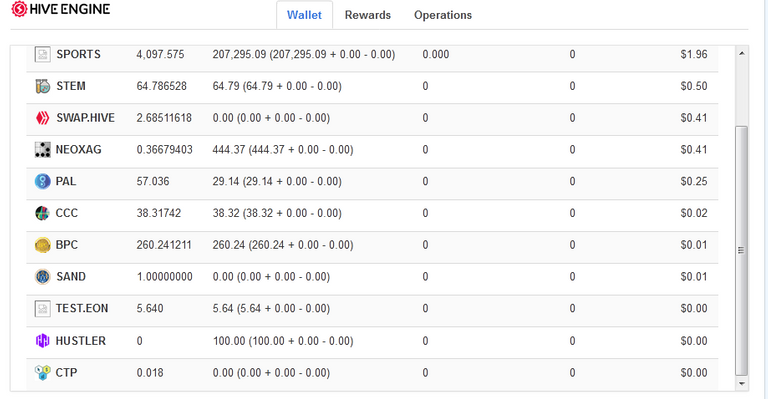 Here is a record of my rewards on HIVE ENGINE

With the help of Hivestats.io, i have been able to review my performance and progress on the blockchain.
Posted Using LeoFinance Beta