Its been 2 years and some months since I joined Hive Blockchain and for those two years, I am not sure I have been more serious about this blockchain-like I am this year. Reasons are, I felt kind of unmotivated and even though I had some the likes of @uyobong who was my mentor, I never considered this blockchain as a place where i create my content and be paid for considering my responsibilities.
Although, I didn't have any recognition and feel bad when my post wasn't upvoted as I expected it. Funny enough, I wasn't a person with too many words like I never was good at writing but got disappointed when I struggled to gather my words and at the end of the day, got nothing from the post.
I do have a phobia for writing (that is if there is anything like that) but then, that'is the truth. I really problem writing down my though and shaping it into a better piece so I knew it was going to be hard for me down here but push from my mentor kept me going even though I wasn't consistent and never engaged people's post.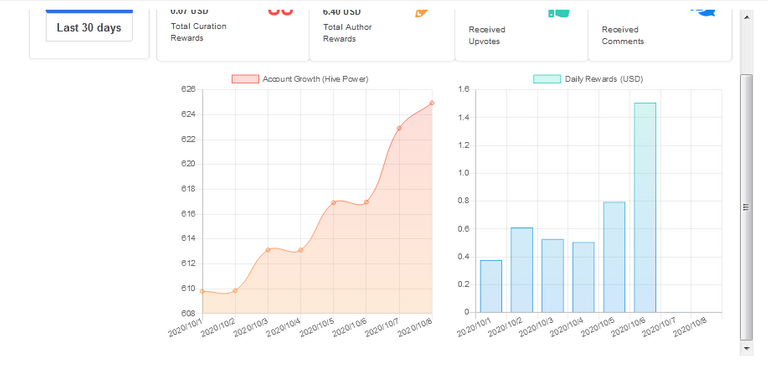 Two weeks ago, I was motivated by @uyobong to reach 600 Hive power in just one week, although, at first when he said it, it sounded funny, like I was wondering how I was going to do that.
Although I had longed for my Hp to rise above what I had, I never thought I needed that rise in a hurry.
Well, we all know that in any journey of success, there are bound to be difficulties and challenges in the journey so I felt it was going to be difficult to do that I just a week but funny enough, I have accumulated not just 600 HP but more than.
It is obvious that the second layer token (LEO) is growing by each passing day and so many great things are yet to come. Those of us who are watching the market and praying for an increase in the token.
We just hope that others would see the future in this token and get interested in it now before it is too late for them.
It is so exciting to get to this point in my HP and I want to thank everyone who made this possible.
Thank you so much and let us keep Hiving.
See you at the top.
Posted Using LeoFinance Beta