My Journey on Hive Blockchain: My 67th Reputation on Hive Blockchain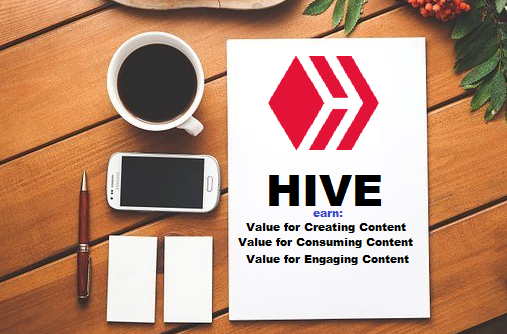 Okay, so maybe it isn't a big deal to others about getting to 67 reputations but it is to me considering how many of my friends that I started this blockchain before are already above and I knew that it was because of those years I was unserious about blockchain because I wasn't getting many upvotes for my content.
This is my personal story on how I started Hive blockchain which was then Steem blockchain. Thanks to @uyobong who through his help, introduced and created a free account on Steem in March 2018. Even though the account was ready, I couldn't do anything because I did not understand the platform but after following and making comments on the platform for about 1 month, I decided to author my first post. In subsequent times, I made a post once every week.
My journey on the Hive blockchain started at 25, and those days, it was hard to earn a tangible upvote as a new user. Then Steem had value and it took so much effort to move from 25 reputations.
There were times when I went a month or less without engaging in the blockchain because I was discouraged. At that time, I had given up my engagement here in the blockchain and had no interest whatsoever about the blockchain neither I was interested in talking to new users about the blockchain because I was discouraged.
Other times, I looked to see that some friends we started the journey together on hive had given up and were discouraged as well and others were just having a little hope to hold on to. While others were growing.
I decided to put more effort into this blockchain during the COVID 19 period and I am so glad how I have grown from that period into the 67th reputation. I believe my 67th reputation is a blessing from God as a result of my hard work. During that period, I saw myself dedicating more time and effort to improve my content and engaging more communities on this blockchain and my effort has paid me so far.
I have learned in my struggle to reach the 67th reputation that reputation can not be bought but can only be earned by our hard work, consistency, and commitment to this blockchain.
In my two years and some months here, I can say I have learned a lot in this blockchain. In creating content and engaging in other people's content.
I am so happy and glad I am able to earn my 67th reputation by earnings from curation by those curators who saw value and quality in my post.
Like I have once written in my post, the rewards received in the blockchain by the curators have helped in several areas of my finances in just 2 years and 5 months, although I was discouraged and gave up at a point in time, I can still testify of what my earnings have helped in my finances and is still helping me.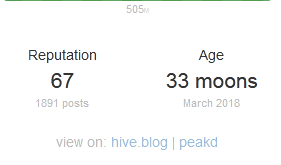 I can't say I am very happy if I fail to appreciate those who have availed me of their shoulders to stand upon. I very much appreciate these special individuals and communities that have significantly contributed to my growth:
My list might go on and on and not stop but for the sake of time, I will love to stop here. I appreciate everyone that has stood by me through this growing times and still count on your support in subsequent days. I say thank you and God bless you.
Posted Using LeoFinance Beta
---
---