I am sure, each and every one of us might have done one or two things for the sake of money.
Last week, I remember reading through @trumpman post and he asked us to comment below or better still make a post about the weirdest thing we've done for money.
Although I actually replied that I was going to make a post about it but I was really busy throughout the week and couldn't log into my account.
So, today I decided to write about it even though it is late, it is never too late to join in the fun.
I actually couldn't stop laughing when I read through @trumpman about the weird thing he did for money, it is actually weird but I guess, we most times do things for the money and not for the love of it.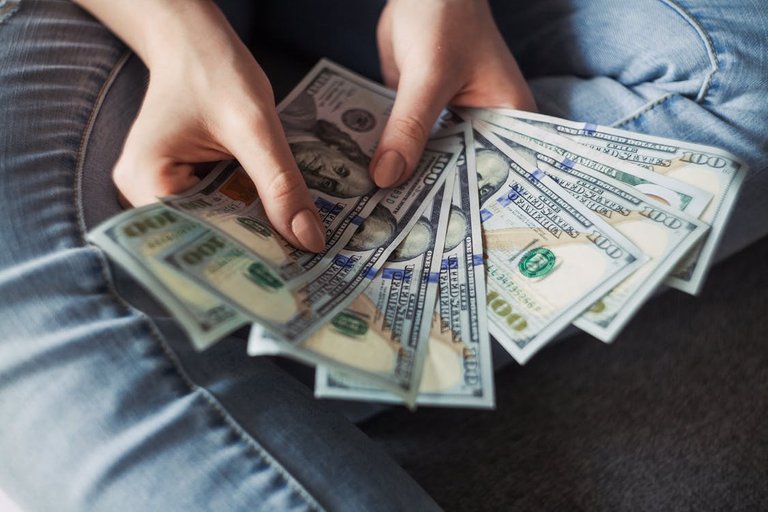 Image Source
Looking back at my past and my background, I could not stop laughing about the things I did for money at my tender age but I thought I was been smart ad yeah, I was smart.
Except for killing and prostitution, I don't know if there is anything I haven't done for money. I have lied to my died just to get money to buy clothes and my hair accessories
I have pretended to cry and take ill just to get money to buy loads of storybooks and body spray. I have indeed done so many things, but one of them all stand out.
I remember in my college days after I lost my dad and traveled back to my hometown, It was actually hard for me to adjust to the way of life of my people but little by little, I got to the school life and all of that and could blend well.
So it was time for exams, and seriously, we were all asked by our teachers to pay some certain amount of money and get some clothing which we all are supposed to wear throughout the days we are to write the exams.
Unfortunately for me, my mom wasn't around to get money for those expenditures from and there was no other way I knew I was going to get money to pay daily for exams and get the clothes I am supposed to wear to be qualified as one of the candidates for the exams.
Funny enough, during that period I was going through this dilemma, a young guy from my class walked up to me for a relationship, and to be sincere on a normal day, I am not sure I would be interested in a relationship while I am still in school but because of the situation at hand, I had no option than to accept his proposal and pretend to love him so he can help me with my needs.
He was so kind to me and always gave me money every single day but unfortunately, after the exams, we went our separate ways.
So I have gone into a relationship and pretended to love someone because of money.
Today, I don't think I will want to try any of that just for the sake of money and I won't advise anyone to do that because he or she could be caught one day.
Posted Using LeoFinance Beta