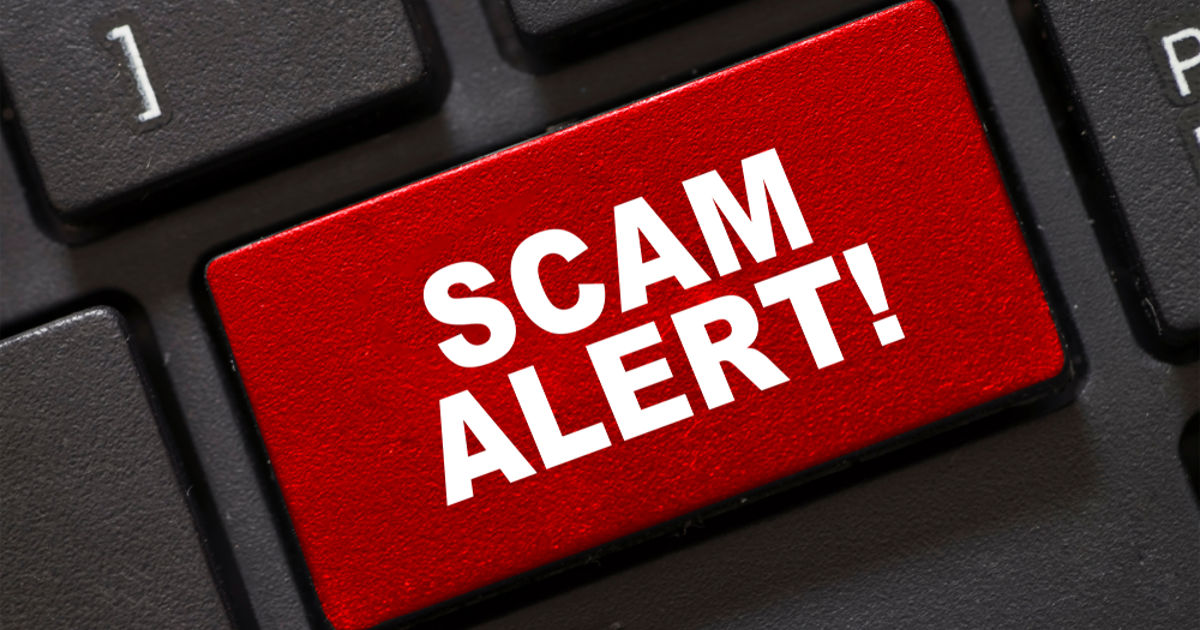 Leofinance users, it is important to be aware of a new phishing attack on metamask wallets. According to the company, a phishing bot will ask you for your seed phrases through a google document, and although it will seem legitimate, it is a fraud.
Remember that the attacks to the wallets is something very common, mainly to the most popular or most used. As the metamask wallet, is the most used by many users of leofinance (including me) to make transactions in CUB defi, among many other things, we must be very vigilant.
Metamask has commented on the matter, mentioning the following in a tweet: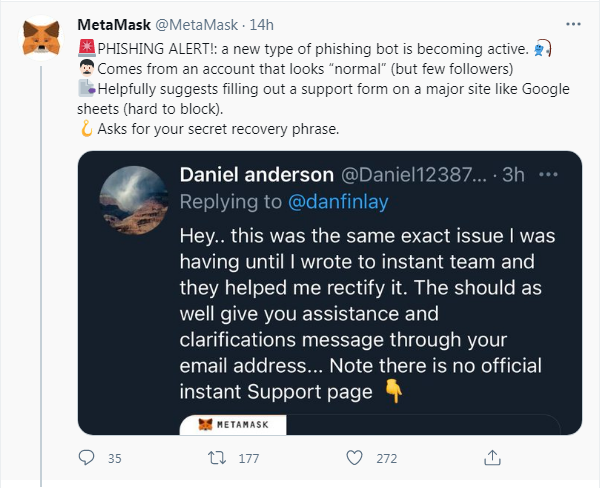 SOURCE
Remember that when you first open your metamask account, they make it clear that they will never ask for your seed phrases, so don't fall for it. In addition, metamask has also said that it never uses or does not have a Google Docs-based support system, and has urged users to seek support from the "Get Help" option within the MetaMask application itself to avoid being scammed.
And while many of us know when to be on the alert for attacks of this kind, there have been many new users who have joined cub defi, and could lose their money. Even those with more experience can also lose everything, as if we remember a few months ago what happened with Nexus Mutual, a hacker through a phishing attack, asked the founder to transfer 370,000 NXM tokens, valued at more than $8 million.
So these attacks can catch even the most experienced person off guard, as they often seem very real and legitimate...
Posted Using LeoFinance Beta