The phoenix, a bird belonging to Greek mythology that basically symbolizes the action of suggesting or being born again, since this bird burns or is consumed by fire and then emerges again from the ashes but more powerful and better than its previous version, in many cultures the phoenix evokes renewal in general.
If you have not noticed, lately we have seen a process in CUB similar to the phoenix, since there have been so many changes that lead us to think of a new resurgence. With new updates, changes in the look and feel of the site, the price of CUB at historic lows ($1.80) clearly indicates that something better is coming than what we are seeing.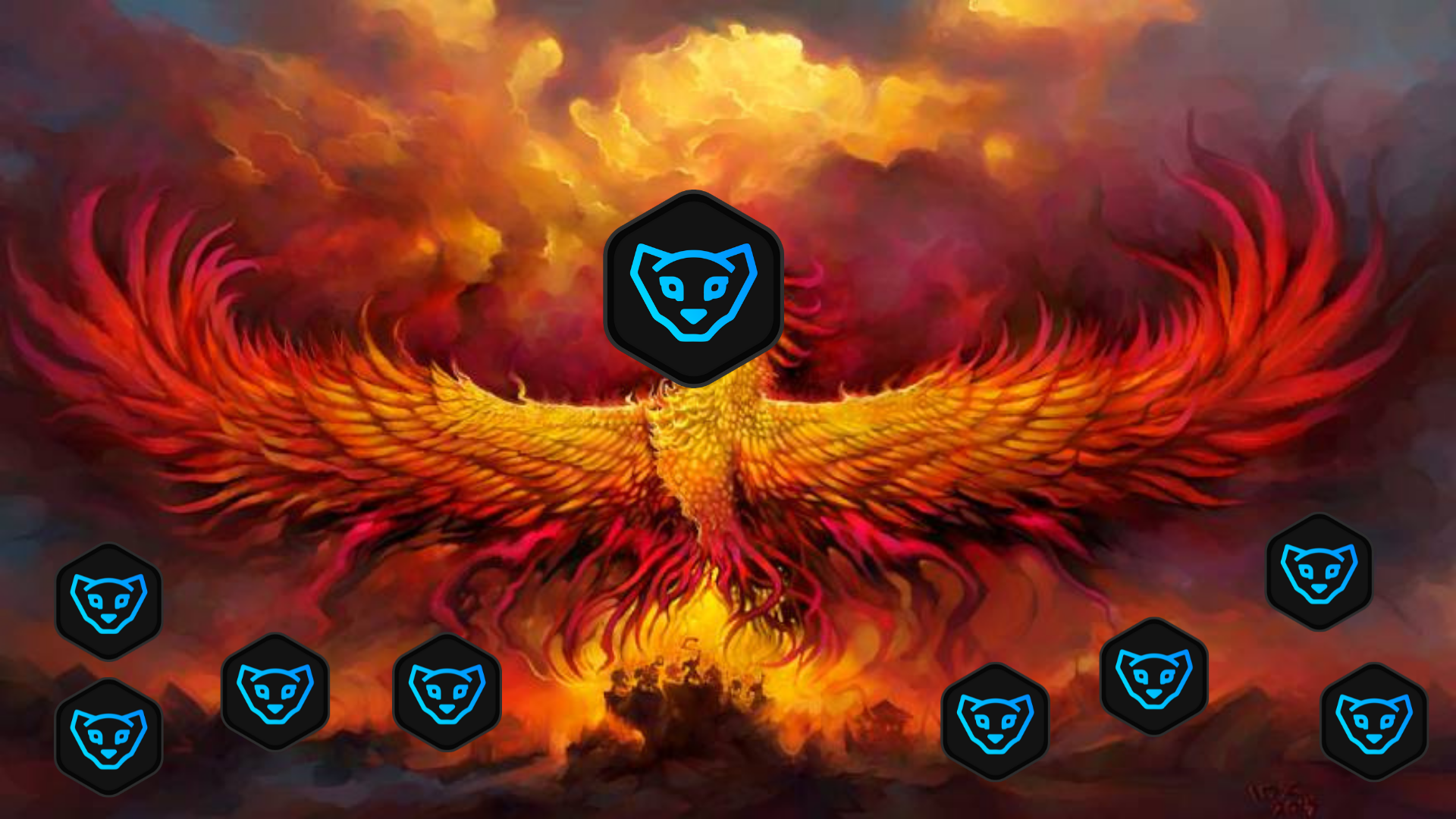 The most important and long awaited update.


Recently it has been announced the integration of a new feature in CUB defi, which was already something highly expected, the "Leo Bridge ", which will allow to change ERC20 tokens by BEP20 instantly and without complications, using the following formula:
ERC20 Input -> wLEO -> LEO -> bLEO -> BEP20 Output
Taking the ERC20 Input
Swapping it for wLEO
Unwrapping wLEO into native LEO
Rewrapping LEO into bLEO
Swapping bLEO for the chosen BEP20 Output
SOURCE
This means that ERC20 tokens that you own and can't use because they are not worth it due to high fees, you can have the option to take them to BSC chain, this precisely to help mitigate the biggest problem there is currently with high fees on the ethereum blockchain.
If you want to read more about this new update, I invite you to read the official announcement by clicking HERE.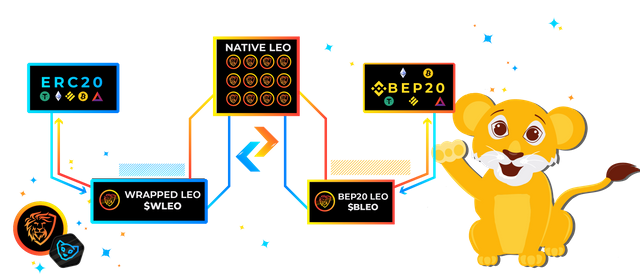 CUB defi V2, more powerful and modern.


It was quite an experience to enter and see how CUB defi had changed its appearance, of course I got a little lost when I visited the farms, since everything was classified by lists and I was used to the boxes or large icons (there is an option to display them by icons), but I want to say that this new look goes very well with all the work that is being done, because to attract more people you have to make things more attractive.
For example, the appearance of the CUB defi Farm (Although only the appearance has changed, the information remains the same. It is very appealing to the eye the way everything is arranged):

It takes you directly to information related to this project (reliable and complete information).

Change the appearance of the different farms, either in large icons or list (although the information is the same, I like the list format better).

An option that allows you to see which farms are still active, terminated and discontinued.

This last option is totally new, as it allows you to search for the best farms to invest in depending on what you are looking for, be it a higher APR, a higher multiplier, etc...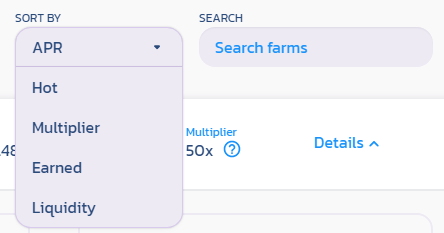 In the case of DENS, the same appearance changes were applied with the same features.
CUB at less than $2.


We are all alert to the falling price of the cub, as it has currently reached its lowest price, which has led to weak hands getting out before the ship is smeared. But we have to calm down a bit, as we have to take 2 factors into account in order not to despair:
unlike other defi's that are dubious and investors end up scammed, cib defi does have a history of good reputation that precedes it, just look at all the success that leofinance is having and the attack that wLEO had and how those affected were reimbursed, this gives us the assurance that this ship still has a long way to go before it is united, since we have the best captain and Bridge Officers.

Remember that all markets go down and up, all go through a bad time before pumping to the moon, and with all this that is being applied and what is missing (Kingdoms) because even the sky can no longer be a limit reference.

So if we look at the current price, don't see it as a loss, just see it as a new opportunity to buy more CUB with what you have, and you will see what good dividends will come when it reaches $5 or more.
In conclusion: Already this V1 phoenix is being consumed by the fire, but a new V2 era is about to begin, just stay HODL and wait for the best times to come, I assure you that you will not regret it.
Not financial advice
Posted Using LeoFinance Beta