I was just checking my wallet as per my usual addiction and i couldn't believe what i was seeing. LEO over 60 cents! Most likely this will drop to under 60 quickly but hey, we broke another ATH! and hey i remembered the Bohemian Rhapsody and i am listening to it right now!
How awesome it is that in a few days LEO reached 50 cents from 0,23$ it was. It's the price is more than double now and it's awesome. Now we are all looking at LEO reaching 1$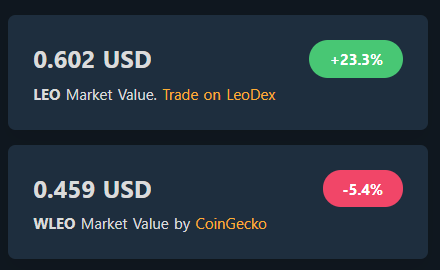 What a motivational boost will that be not only for LEO holders that will they see all their dreams come a little bit closer for other communities and tribes as well.
With LEO reaching 0,60$ all the other tribes get the motivation they need to make their own tokens thrive like that. LEO did it and that can open and show the way for all the other tokens in the HIVE ecosystem!
Posted Using LeoFinance Beta