Yesterday i reached the reputation level of 68 something i never thought i would achieve a couple of years ago. That made me start wondering what my progress is in one month.

I am talking about one month, cause that was when i made a similar post like that and i think it's a good amount of time to check your progress. I am a curious person myself so i made some digging. Let's get started!

That was an image taken 1 month ago and you can clearly see my stats according to @hivebuzz. Let's see what's the bigger picture after one month.

As you can see i managed to increase each and every single one out of those options.. Let's take a more analytical look!
---
Commenting
A month ago, when i was looking at my stats i had a total of 6000 Comments! My goal was to manage and increase that number to 6500 in a month

I accomplished my goals and even surpassed them greatly. I passed the 7000 comments barrier and even the 7500 one. I now have made around 7786 and i am very happy!

In a way, it's natural if you take into account that each week i am on @leo.stats top11 sorted by comments list! But to tell you the truth i never counted the number of comments i made, so that's why it came as a surprise!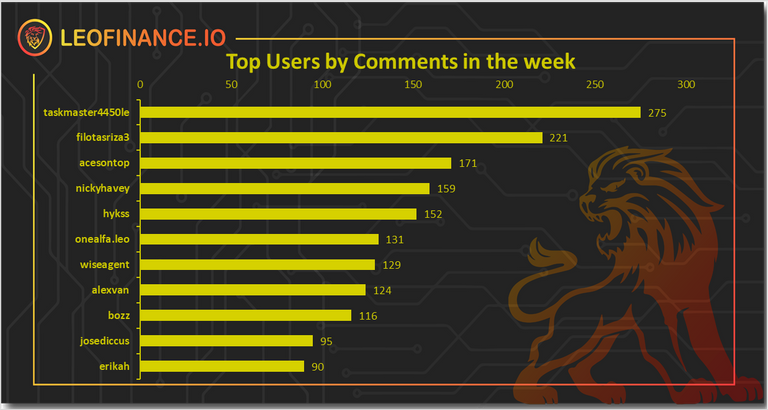 ---
Let's Talk Money
In my Hive wallet, i currently hold 5100 of Hive Power, so i think next week i may become a Dolphin. My goal is to reach 10k of Hive by the end of the year!

In My Leo account, i have around 1300 LP and my goal is to reach 5000 but it's tough. Now According to hivestats i see the following in a month's time.

I think those rewards are only the ones i got from Hive not both from Leo and Hive but i don't know. 115$ is close to nothing in my country but if let's say i have earned 200$ more from Leo then a total of 300$ would be like i work a part-time job!
---
Few Words Regarding Reputation
I am so glad i reached 68 of reputation organically. I never paid for a bot so i am really glad that i accomplished this level organically. For me as i have said countless times this means a lot. It's like it reminds me of all the hard work i had and have put in both Steem and Hive!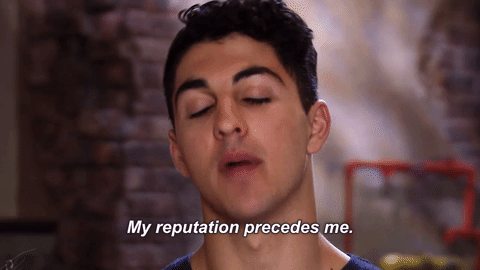 ---
Do you keep track of your progress so far?
---
My Latest Posts
What Would You do if Leo Reaches 1$, 5$, 10$?
---
Noise.Cash: Results after a Week and an Honest Opinion
---
Help LEO and Hive Grow with 3 Easy Steps
---
3 Reasons Why I Love The Leo-Hive Community
---
What would You advise a Newbie to Invest in?
---
A Greek talks about his Financial Goals for 2021
---
---
---
2021 Promising Crypto Projects (What's yours?)
---
or simply click on one of my profiles!
Filotasriza3 (LeoProfile)
Filotasriza3 (HiveProfile)
Filotasriza3 (SteemitProfile)
gifs and images 1
Posted Using LeoFinance Beta